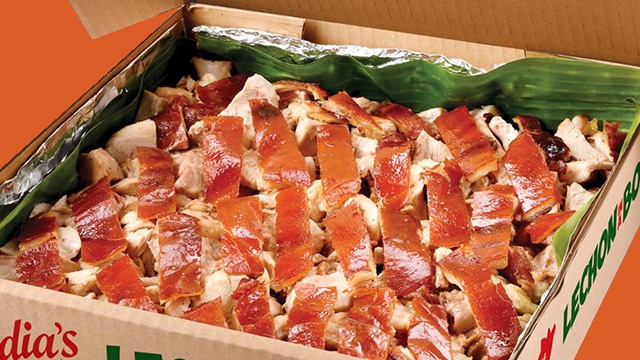 Lechon always transforms a simple party to a grand feast. There is always a whole ritual of anticipation that comes with seeing lechon as part of a spread: "When can we eat it?" and "Who's going to carve it?" Thankfully, you can now order servings of juicy lechon that doesn't need to be carved nor sliced.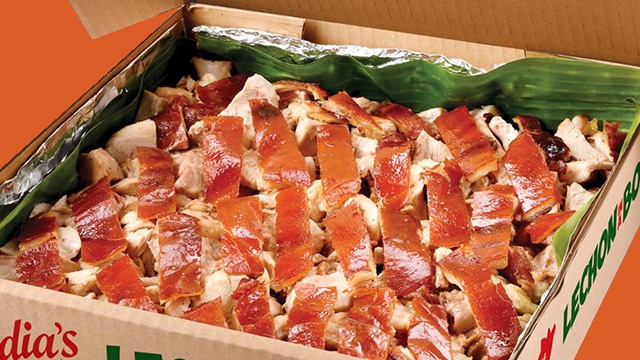 Lydia's Lechon, the once-small stall in Baclaran during the '60s, addresses our hunger pangs with their new Lechon-In-A-Box (P2,500). It's a hassle-free way to serve lechon during celebrations or parties since you can skip using those large sharp knives. Just flip open the box, get the lechon, and drizzle it with lechon sauce!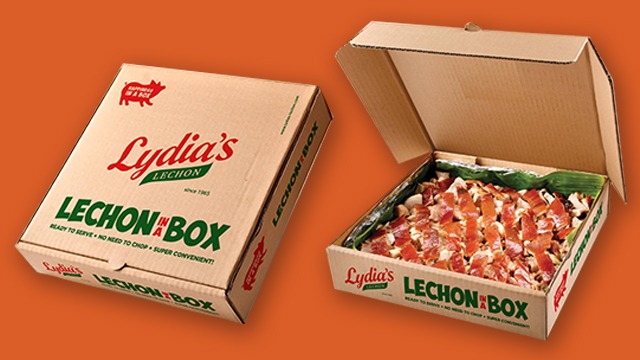 Lydia's Lechon's Lechon-In-A-Box contains 2.2 kilos of freshly chopped lechon–including the crispy, golden-brown skin, of course. This box can feed ideally feed 10 to 12 people. If you have any idea how much your guests love lechon, maybe it would be safer to add an extra box. You definitely do not want to have a room of lechon-deprived foodies.
Lydia's Lechon's Lechon-In-A-Box will be available on September 1, 2019, through FoodPanda and GrabFood.
For more information, follow Lydia's Lechon on Facebook.