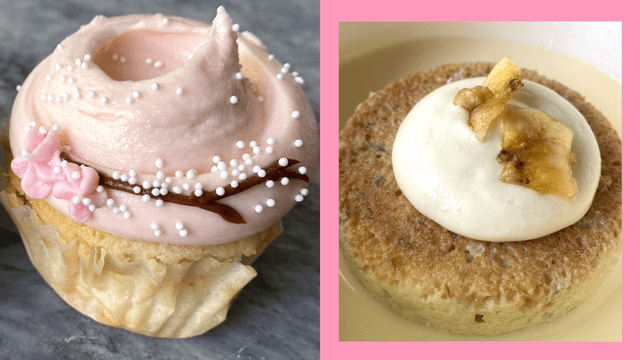 M Bakery rose to popularity because of its cupcakes, then later on for its other desserts like the banana pudding and tres leches (a personal favorite!). Since the New York bakery is opening a new branch in Mitsukoshi Mall in Bonifacio Global City, they're offering twists on these signature desserts and these will be exclusively available at the new branch.
The new Mitsukoshi-exclusive desserts M Bakery has launched are all Japanese-inspired. There are the Matcha Cupcakes, Cherry Blossom Cupcakes, and the Banana Milk Tres Leches.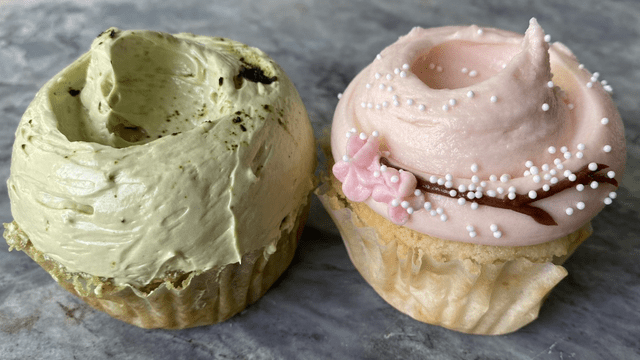 If you like matcha's distinct earthy notes, don't worry because M Bakery's matcha cupcakes (P165/piece) have it! The cupcakes are frosted with a velvety matcha meringue buttercream and dusted with the green tea powder that gives them more of the matcha flavor. Although not as strong as the drinkable version, it makes sense because it is, after all, a cupcake!
As for the Cherry Blossom Cupcake (P165/piece), these are purely for aesthetics. These cupcakes, available in either vanilla or chocolate, are frosted with a pink vanilla buttercream frosting. It's decorated with a detailed frosting of the tree it's named after, plus white beads!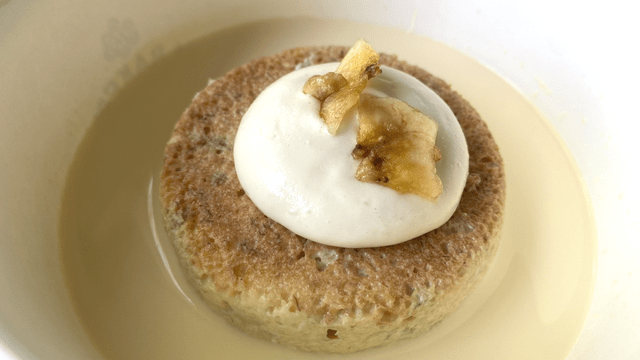 If you're a huge fan of the Tokyo Banana dessert (which is also available inside the mall, just in case you didn't know!) or if you hoard cartons of banana milk (like that of Korean brand Binggrae)—or if you're like me, when sliced bananas with milk and sugar were part of your childhood, then M Bakery's Banana Milk Tres Leches will definitely win your heart!
This dessert uses a soft banana sponge cake that soaks up the homemade banana-flavored milk, topped with whipped cream and crunchy banana chips. If you were any of the aforementioned, you'll definitely want to drown each spoonful of sponge cake in the sweet milk.
ADVERTISEMENT - CONTINUE READING BELOW
Recommended Videos
Excited to try these desserts? M Bakery's new branch is located at Mitsukoshi Mall. It opens on March 15, 2023.
*****