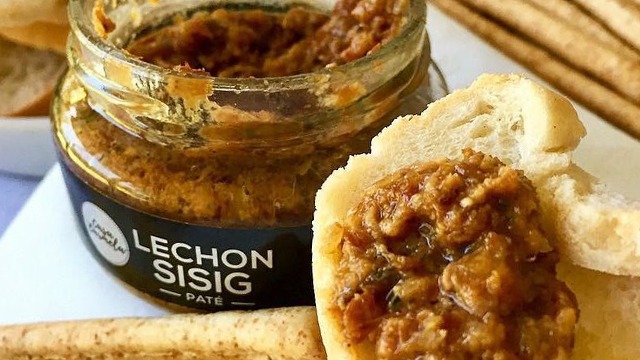 The MaArte Fair, which is an annual trunk show organized by the Museum Foundation of the Philippines to support their museums, is known for their Filipino-made home accessories, fashion finds, and décor. But did you know that the fair is also a great place to buy delicious, gourmet food from all over the Philippines?
You can have a taste of Filipino food and more at the MaArte Fair's Open House, where each exhibitor will take over a guest room at the Peninsula Manila from August 16 to 18, 2019. Here, guests could have a relaxed shopping experience, chat up the sellers, and of course, nibble on Pinoy treats! Here's a preview of the food that you could find and buy at MaArte: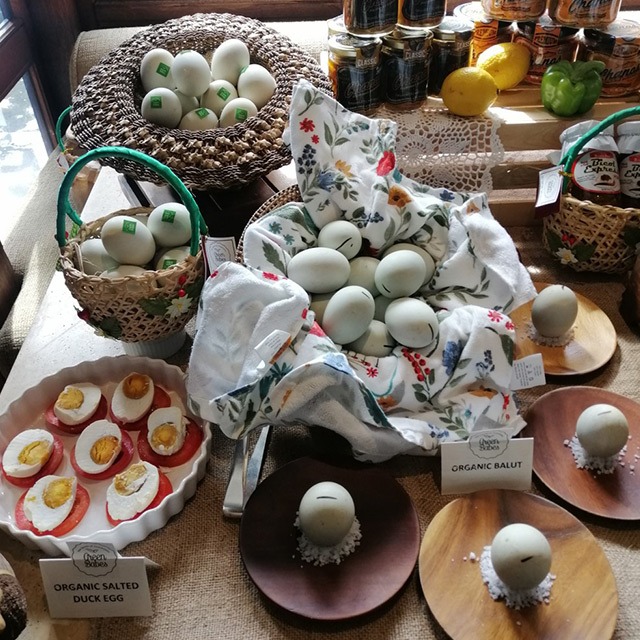 Organic duck eggs by Green Babes
Bopeep Arroyo and Zerla Mayuga of Green Babes make it a mission to support only small-scale enterprises. "We distribute for different new, small food suppliers to help them out," says Arroyo. "We get the Bicol Express, the laing, and the sinantol from Bicol, the bangus in olive oil we get from Dagupan, Pangasinan, and the organic eggs we get from Laguna."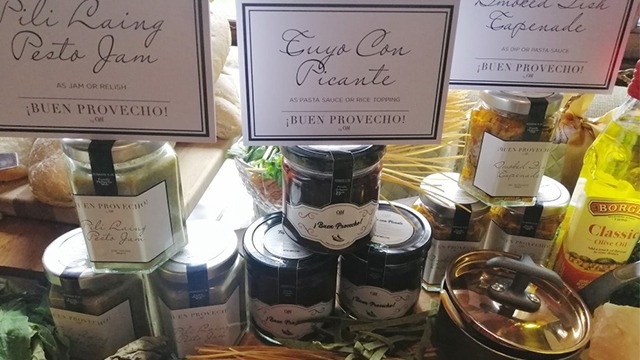 Tuyo con Picante by Buen Provecho!
In their hands, the humble bottled tuyo is elevated to gourmet levels with a mix of sliced olives and two kinds of extremely sweet tomatoes. Their smoked Batangas herring gets its umami from tartufata, which is truffle sauce, while their fruit jams have a sprinkling of Himalayan salt to offset the sweetness.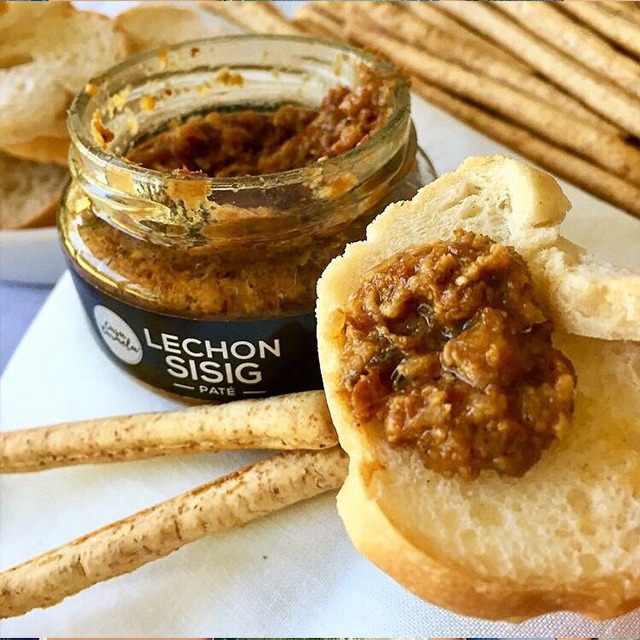 Lechon sisig by Casa Carmela

Casa Carmela is a popular food seller at Negros fairs, and are known for their ready-to-eat meals like their squid adobo and Bacalao pompano (their tagline is "Bacolod in a Bottle"). Two standouts are their lechon sisig transformed into a chunky pate, and their chicken inasal spread, which captures the flavor of anatto on grilled chicken.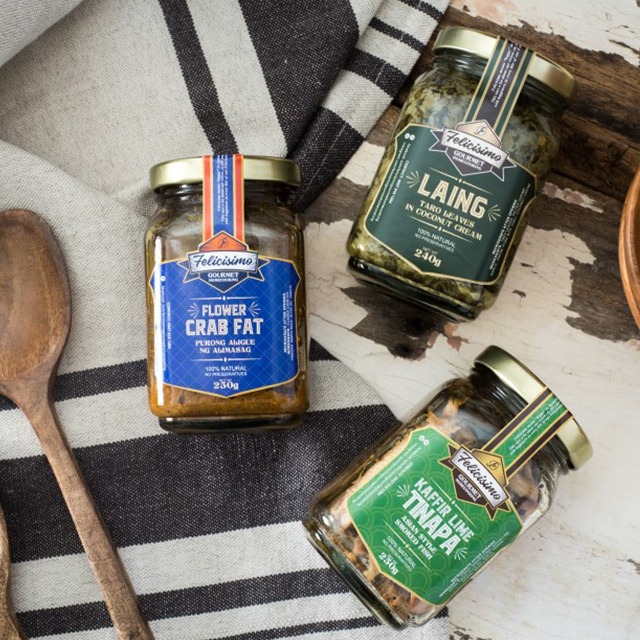 Kaffir lime tinapa and crab fat from Felicisimo
Felicisimo Gourmet's owner Jamie David calls herself a domestic diva, and she's proud of it, as her food business helps other "domestic divas" in her community. "We make these at home, no preservatives, guaranteed organic, with raw materials from Bataan," David shares. "We are helping a community outside our village; they are my helping hands, and are also domestic divas like me, stay-at-home moms who want to earn extra income."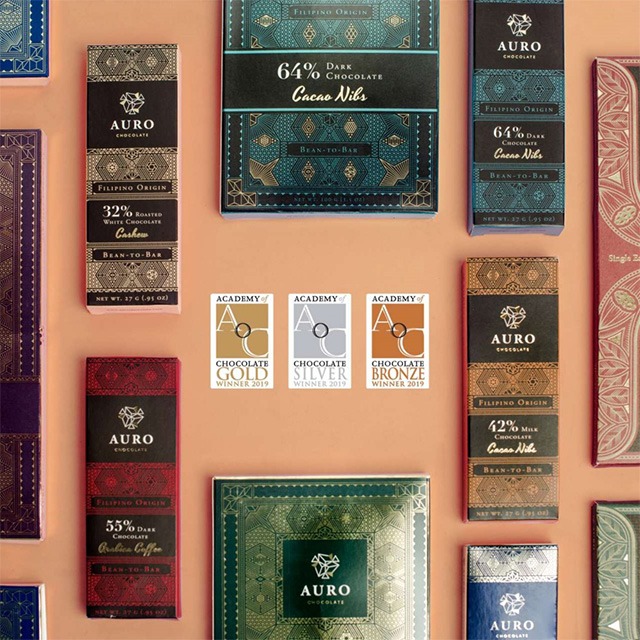 Dark chocolate bars from Auro
This bean-to-bar chocolate company sources its cacao from Davao, and only engages in sustainable and fair-trade practices by purchasing their beans directly from the farmers. Their 77-percent dark chocolate bar isn't very bitter; rather, it is rich and silky and has a slight bourbon-y taste.
ADVERTISEMENT - CONTINUE READING BELOW
Recommended Videos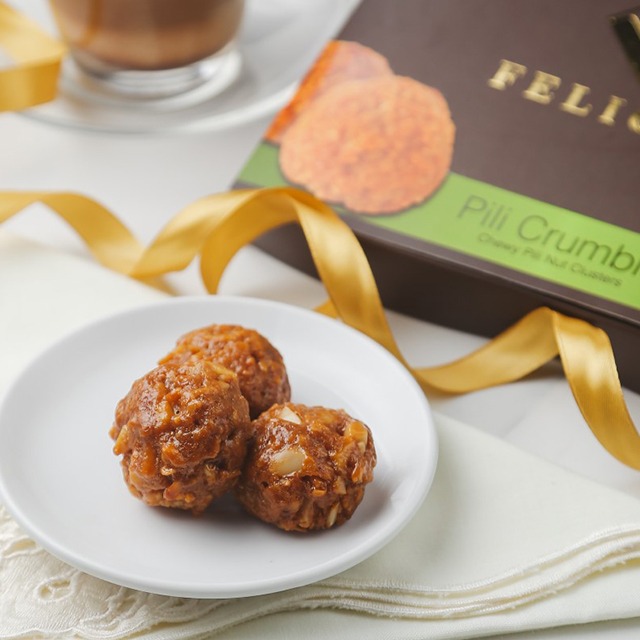 Pili crumble and ensaymada from Felicia's
Bacolod is well-known for their sugar, and all the scrumptious sugary treats that are products of that industry, and Felicia's is one of the best pastry shops in the province. "Everything here is made in Bacolod, this is who we are, what we are," says Michael Claparols, showcasing Felicia's ensaymada, cheese rolls, and pili crumble against beautiful woven fabrics from Negros.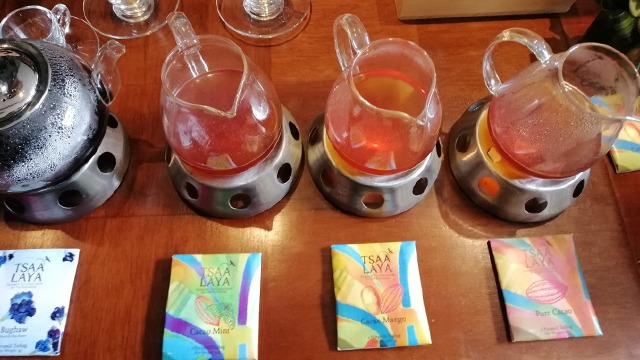 Cacao and blue tea from Tsaalaya
"MaArte Fair is a good platform to launch our new flavors," reveals Jamir Ocampo. "Two years ago, we launched our fruit teas, then in our third year, it's time to start our cacao lines." If you think cacao and tea are strange bedfellows, they are not. The chocolatiness is lightened up in tea form; much like drinking dessert. Their Bughaw tea, literally a bright blue-colored tea, is made of the butterfly pea flower and is flavored with pandan and lemongrass.
You can find all these food products and more at the MaArte Fair Open House, which will run from August 16 to 18 (Friday to Sunday), 10 a.m. to 8 pm. at the Peninsula Manila, Makati City. Admission is free.