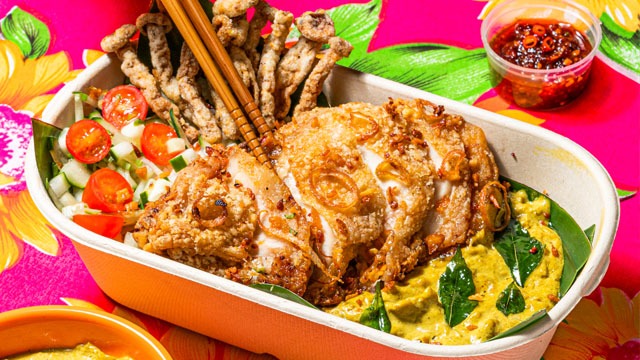 If you've been looking for places to get Thai food, Made In Bangkok is the newest food delivery-only brand where you can order Thai food in Metro Manila. Started by The Raspberry Group (also behind Ginza Gyu and Mama Cha), Made In Bangkok combines traditional Thai cooking and modern Asian cooking in one, creating mouthwatering dishes worth trying.
If you love fried chicken (who doesn't?), one of the best items on their menu is the Thai Crispy Chicken Curry. This dish is made with boneless perfectly-seasoned crispy fried chicken placed on top of coconut rice. It's served with crispy Shimeji mushroom salad on the side and the tastiest green curry sauce you can dip the juicy chicken in. The creamy curry sauce has all the right flavors, with just a whisper of spice.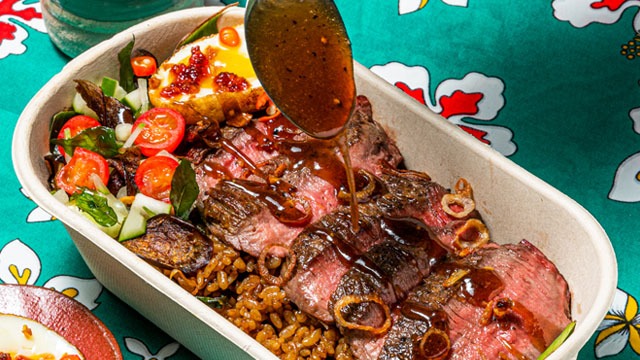 Made In Bangkok also has a Wagyu Thai Steak Box, which has pan-seared Australian wagyu placed over a bed of Thai steak rice and green curry salt. This is best served with a drizzle of their tamarind steak sauce.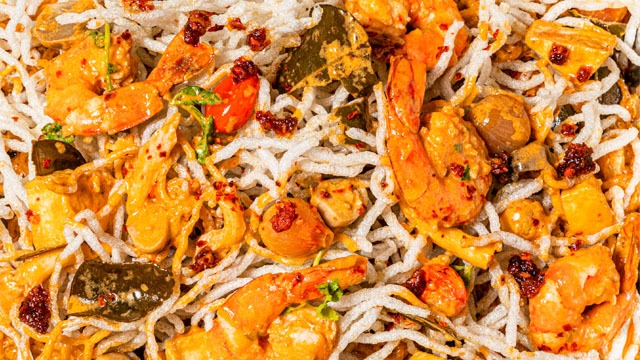 On of the most deliciously surprising items on the menu is Made In Bangkok's Tom Yum Puff-Noods. This dish is made with puffed crispy noodles you can top with the Tom Yum sauce and whole jumbo prawns. The sauce will make the crispy noodles (it has a texture similiar to kropek) pop and absorb the sauce, making it soft. Be warned, though: the Tom Yum sauce delivers serious spice.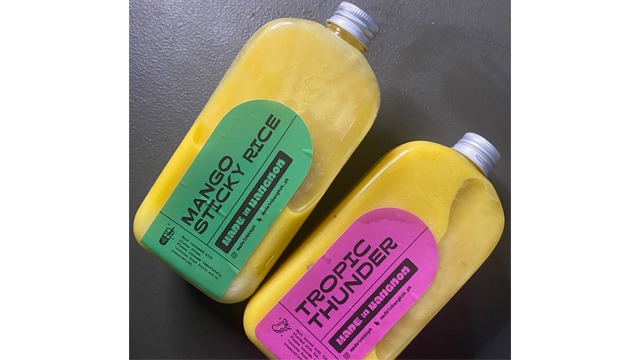 For those who have been to Thailand, you know that their refreshments are just as delicious as their desserts. If you want a combination of both, Made In Bangkok has two drinks called the Tropic Thunder and Mango Sticky Rice Drink. The Mango Sticky Rice Drink is a beverage version of the classic mango sticky rice, while the Tropic Thunder is made with mango, passionfruit, and coconut.
ADVERTISEMENT - CONTINUE READING BELOW
Recommended Videos
Ready to order? Made In Bangkok is accepting orders via its official website.
Follow Made In Bangkok on Instagram for updates because they'll be adding new dishes to the MIB menu soon. 
*****