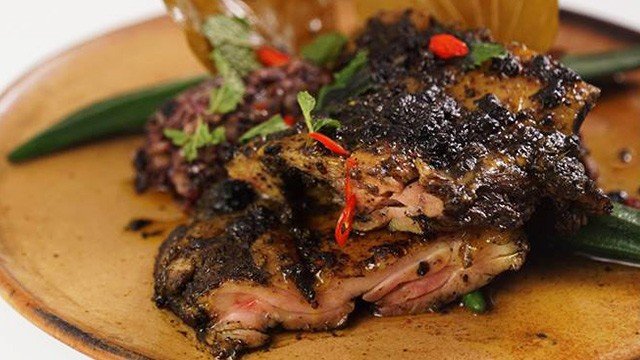 Madrid Fusion 2017, one of Spain's biggest annual food fairs and trade shows, brought together some of the world's biggest talents in the international food scene to celebrate haute cuisine. From January 23 to 25, chefs from all over the world got to feature homegrown ingredients, demonstrate cooking techniques, and lead workshops. Our very own Chef Tatung Sarthou, who runs Agos in Mall of Asia and the only Filipino chef to give a demo in the congress this year, presented a piece on re-discovering pre-Hispanic Filipino cuisine.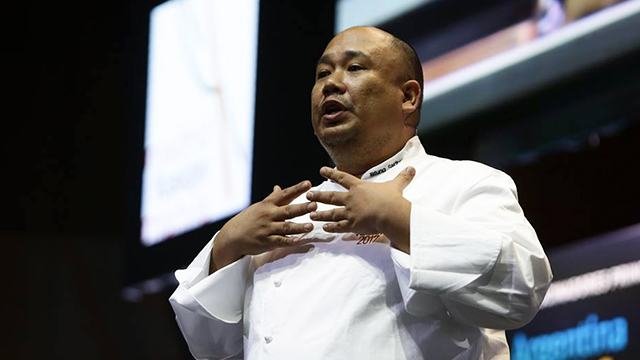 In partnership with the Philippine Department of Tourism, Madrid Fusion brought the event to Philippine grounds in 2015 for the very first Madrid Fusion Manila. This year's Madrid Fusion Manila will be held from April 6 to 8 at the SMX Convention Center, with the theme focusing on developing a sustainable food scene.
Check out these behind-the-scenes snaps of this year's Madrid Fusion from Instagram:
1 Filipino Chef Tatung Sarthou talked about Philippine salt and Mindanao dishes and demonstrated a Tausug dish of sea urchin and rice cooked with charcoal.
https://www.instagram.com/p/BPqFITYgSqf/
2 Chef Tatung talks about using burnt coconut as an ingredient in Filipino cooking. Trust us, whipping up a dish with burnt coconut paste is worth all the effort. Try it for yourself with this chicken recipe!
ADVERTISEMENT - CONTINUE READING BELOW
Recommended Videos
3 A teaser video for Madrid Fusion Manila 2017, featuring dishes from chefs Miko Aspiras, Margarita Fores, and Josh Boutwood was shown on stage.
4 Madrid Fusion celebrates its 15th year!
5 Creative execution and use of ingredients is what Madrid Fusion is all about. Chef Elena Arzak, who is among Spain's best chefs, presented a truly uniquely designed dessert. Take your shot!
Photos courtesy of Madrid Fusion and Madrid Fusion Manila.