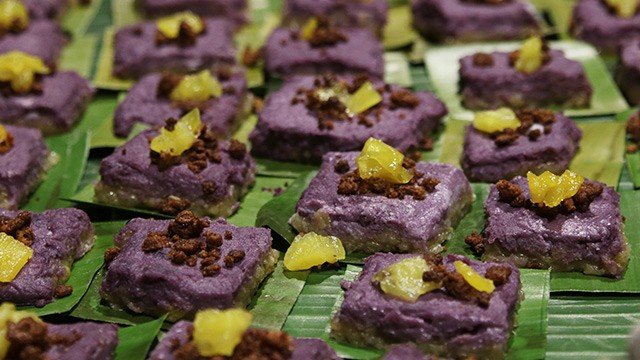 There's really nothing like it—the country's culinary wunderkinds and industry icons alike, all coming together to present dishes that embrace the best ingredients that our country has to offer. Madrid Fusion Manila always aims to push culinary boundaries, and this year was no different.
To kick off the international gastronomic conference, the first regional lunch hosted by the Department of Agriculture revolved around the theme of rice. What better way to celebrate our beloved Filipino desserts than with creative, delicious twists to our traditional kakanin?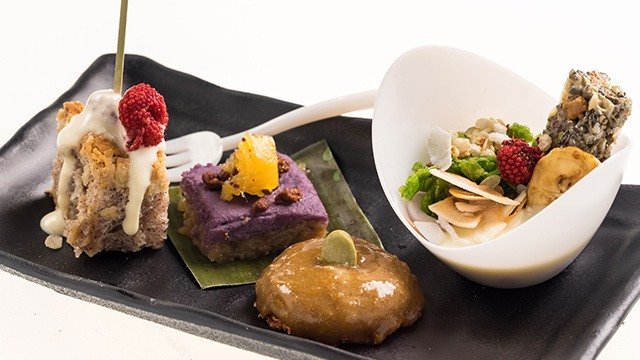 Peachy Juban of Shortcrust, Miko Aspiras of Le Petit Souffle and Workshop, and Kristine Lotilla of Freezerburn teamed up to contruct a stunning menu of rice-centric desserts. Their Rice Dessert Terraces (an ode to our Banaue rice terraces) featured four sweet treats, all inciting nostalgia with familiar flavors and textures, yet creatively put together in new and exciting approaches.
"I love working with rice for desserts because there are so many new possibilities to be explored. Rice and all its varieties are abundant in the Philippines, so they aren't hard to find, either," says chef Miko Aspiras.
"Madrid Fusion Manila as a platform for discovery was our inspiration in creating these desserts. In developing our kakanin desserts, we learned about varieties of rice we had never heard of before. then applied modern techniques to update classic desserts and create more timely and relevant versions," says chef Peachy Juban.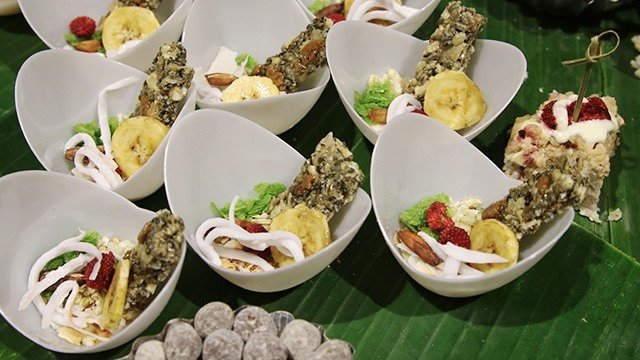 The Three Pinipig Muesli included a mix of three different glutinous rice grains: toasted white glutinous rice, fresh green Duman rice, and bamboo smoke-blackened young sticky rice—all served with young coconut, sampinit berries, nuts, and carabao milk.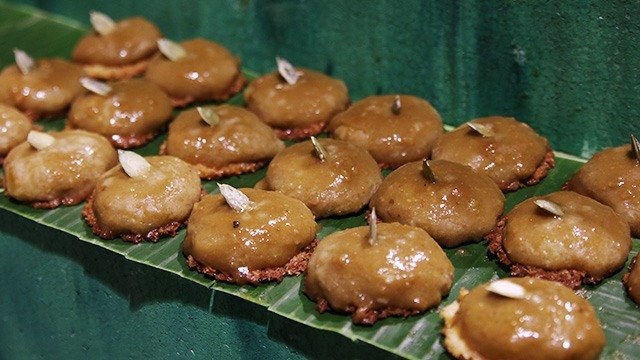 ADVERTISEMENT - CONTINUE READING BELOW
Recommended Videos
The Biko Kalabasa was made with roasted squash rice cake with kakang gata (coconut cream) pulot (molasses) glaze, pumpkin seeds, and sea salt over a crisp coconut tuile.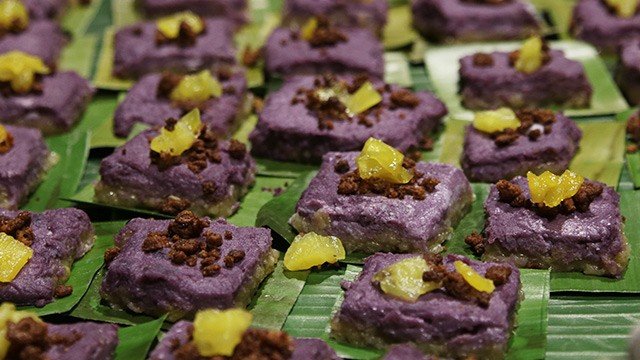 When it comes to Filipino desserts, you know that ube will always do the trick. The Pinagtipan Langka Rice Cake with Ube Halaya was served with dried mango on top!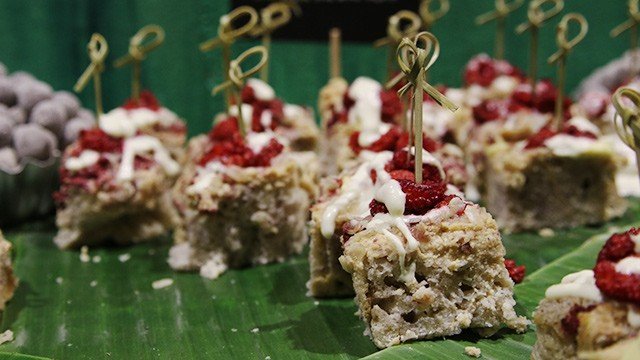 Lastly, a dessert featuring sourdough bread made from milled organic black rice from Vizcaya: Black Rice Sourdough Bread Pudding was served with a drizzle of goat's milk and rice wine cajeta and plump sampinit berries.
We'll take ten servings of each, please!