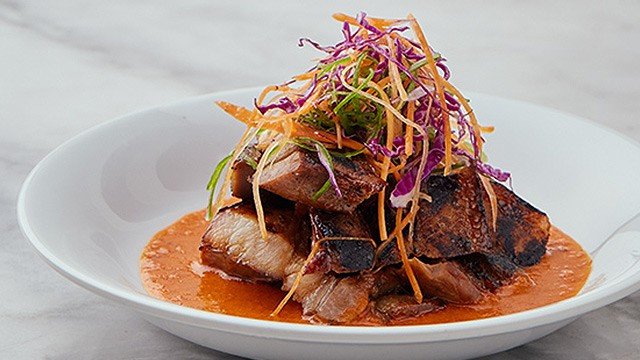 Manam Comfort Filipino serves both classic dishes and creative fare and Manam's own brand of Filipino food always hits the spot.
To celebrate Yummy magazine's 10th year anniversary, we collaborated with Manam to introduce a brand new dish on their menu: steamed rice topped with char-grilled liempo, an indulgent sauce of aligue butter, and a combination of crisp shredded red cabbage and carrots dressed in a light, tangy vinaigrette.
[instagram url="https://www.instagram.com/p/BT-mZrOhcPh/"]
Pop into any Manam branch (click here to see a full list of locations) near you and celebrate with us! The dish is available in all Manam branches this month.