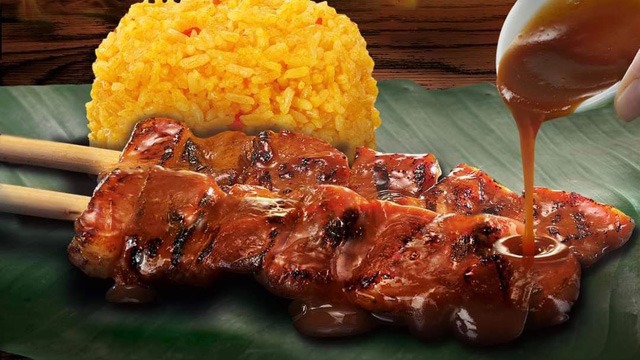 We all know that when it comes to barbecue, Mang Inasal's delicious chicken barbecue is the starring food item on its menu. However, did you know that Mang Inasal has NEW pork barbecue meals with NEW java rice and NEW peanut sauce as well?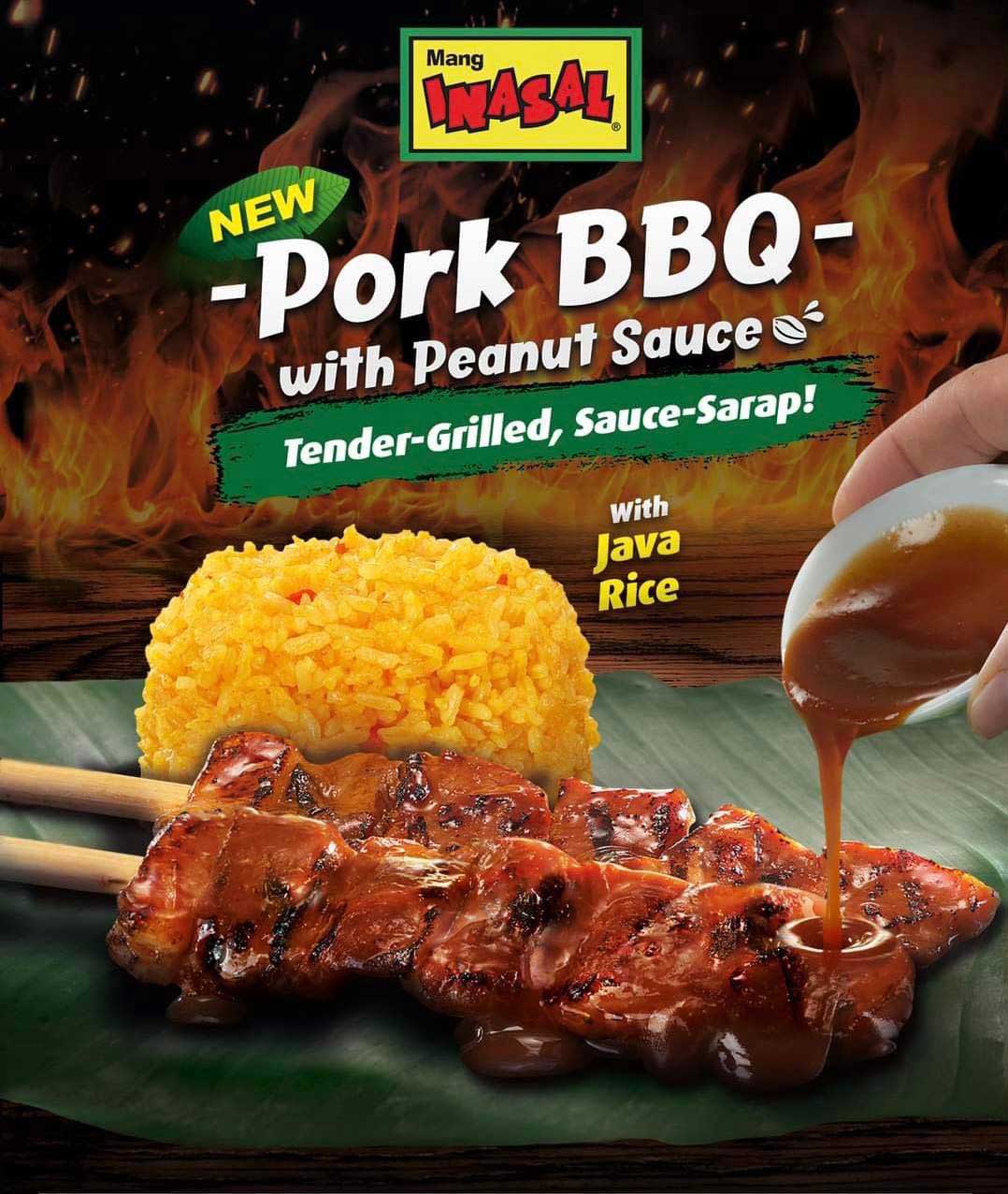 Mang Inasal's 1 Stick Pork BBQ meal (P90 solo without a drink; P109 Value Meal with a drink) is served with a classic barbecue pairing, the new java rice. This fried rice has been naturally dyed yellow-orange with the extract from atsuete seeds. Not only that, if you order any of Mang Inasal's pork BBQ meals, it comes with an equally delicious (and new!) sauce: peanut sauce. This peanut sauce is normally an extra P8 add-on to your pork barbecue if you order it ala carte while the java rice is P34 if you need more than one serving of its rice. 
If one stick of pork barbecue isn't enough, order the 2 Sticks Pork BBQ meal (P134 solo without a drink and P153 Value Meal with a drink) instead. 
Ready to get into the summer feels of the beach and inihaw parties? These sticks of pork barbecue can also be had in Buddy (P179 for 4 sticks) and Family (P402 for 10 sticks) sizes as well. Since these aren't meals, don't forget to get the peanut sauce and java rice as add-ons! 
Mang Inasal Pork BBQ Meals are available for delivery via its delivery website or through GrabFood and foodpanda. 
*** 
ADVERTISEMENT - CONTINUE READING BELOW
Recommended Videos