You read that right! A batch of tomatoes was successfully grown in the same unearthly quality and conditions of the planet Mars — and they were actually used to make ketchup!
Dubbed the Heinz Tomato Ketchup: Marz Edition, it was the result of a mission to ensure that Heinz Tomato Ketchup will be enjoyed by generations to come.
The team spearheading the project included the Tomato Masters of Heinz and leading scientists from the Aldrin Space Institute at the Florida Institute of Technology. They had to analyze soil conditions, pick the most ideal tomato seeds from Heinz's inventory, and determine the best way to grow crops.
The project even included the construction of a special biodome to mimic the Mars environment so they could grow the tomatoes!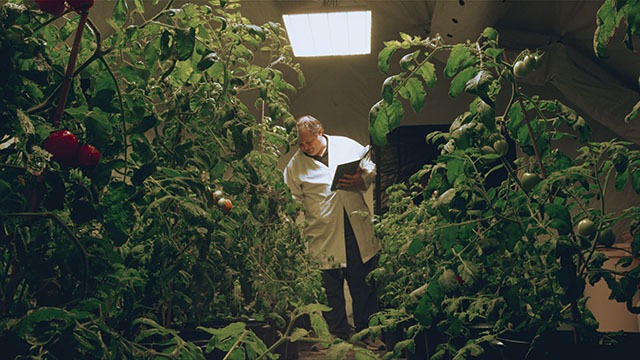 It took two years before the Heinz Tomato Ketchup: Marz Edition came to be. It underwent a series of soil and crop tests, as well as quality testing to ensure the tomatoes were fit to be used in making ketchup.
As explained by the Chief Growth Officer for Kraft Heinz International Zone Christina Kenz:
"There are many important factors our Tomato Masters consider when it comes to the right properties when growing Heinz tomatoes in new and less-than-ideal soil environments. From thickness to color and sweetness, these all ensure we can create the unmistakable Heinz Tomato Ketchup we all know and love."
Get this, the Heinz Tomato Ketchup: Marz Edition was unveiled in space! One limited edition bottle of this out-of-this-world ketchup hitched on a spaceflight past the Earth's atmosphere. It reached 37,000 meters into the sky, with temperatures of -70°C, before returning to Earth.
Learn more by watching this video:
Of course, the team of Tomato Masters and scientists behind this "Martian" ketchup was the first to taste it. FYI, the Heinz Tomato Ketchup: Marz Edition amazingly tastes the same as the classic Heinz Tomato Ketchup despite how different its tomatoes were grown!
Another great thing about this project is that its success bodes well for the future of food and agriculture.
Dr. Andrew Palmer, the head of the Aldrin Space Institute, pointed out that before this project, "Most efforts around discovering ways to grow in Martian simulated conditions are short-term plant growth studies. What this project has done is look at long-term harvesting of food."
"Achieving a crop that is of a quality to become Heinz Tomato Ketchup was the dream result and we achieved it," he said. "And working with the Tomato Masters at Heinz has allowed us to see what the possibilities are for long-term food production beyond Earth. There is much we can learn by working with the biggest food companies worldwide."
Kenz had the same sentiments, "Taking care of our soils is one of our key missions, and we'll take the learnings into continuing our commitments towards growing sustainable crops."
"It's been a journey that's proved wherever we end up, Heinz Tomato Ketchup will still be enjoyed for generations to come," she added.
Here's another fun fact: This isn't the first time Heinz found itself beyond Earth! Astronauts at the International Space Station have enjoyed their fair share of Heinz Tomato Ketchup in space.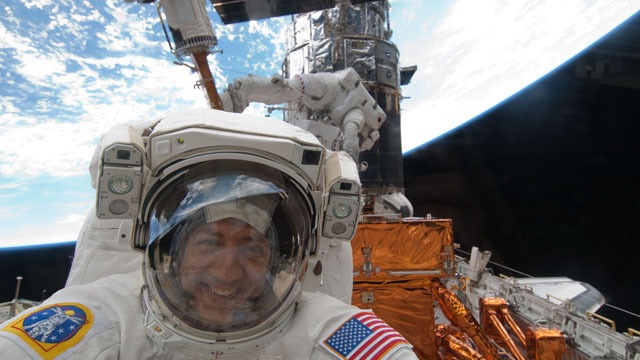 According to NASA astronaut Mike Massimino, a veteran of two space flights and four spacewalks and the first astronaut to ever tweet from space: "We could choose what food we wanted to eat up there, but lots of the dishes came dehydrated and a little bit bland, so a good dollop of sauce always made your meals delicious, which started my love for Heinz Tomato Ketchup."
"In space, we have [this] saying: It's not about the food, it's about the sauce."
Sadly, the Heinz Tomato Ketchup: Marz Edition is not for sale — but, as mentioned earlier, Heinz Tomato Ketchup tastes exactly the same! Make sure to hop on over to the Heinz official Lazada store to check out some amazing deals!
Enjoy awesome promos on 11.11 by checking out Heinz's official Lazada store. To stay updated on Heinz and its products, follow Heinz ASEAN on Facebook.