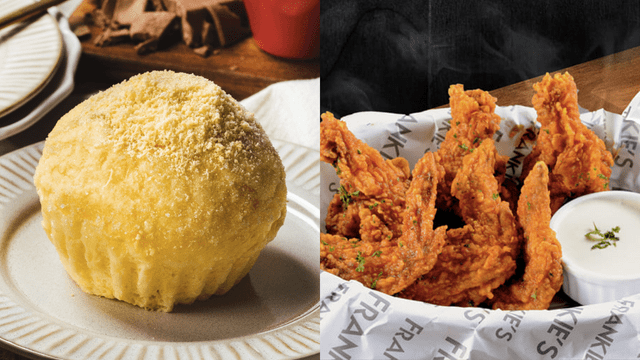 Aside from it being a payday weekend, there are more reasons to rejoice this week. Remember when certain favorites earlier this year became unavailable? It seems that the much-awaited comebacks are happening one after the other, and hopefully more will follow and no other "shortages" will happen in the future. Here are the two pieces of good news you need to hear today:
Mary Grace's Ensaymadas are back just in time for the holidays
First, Mary Grace's OG ensaymadas are back. This came after the announcement that there was a shortage because of a "global supply issue" last May. Now that the classic is back, we'll be reunited with the Edam cheese-topped buttery bread just in time for Christmas.
[instagram url="https://www.instagram.com/p/Cjl_RH9jT0E/"]
Just in case you didn't know, during the time these ensaymadas were not available, Mary Grace made their Manchego Esaymadas available. These used a milder, less salty manchego cheese from Spain and are optional (but highly recommended) to serve with a drizzle of Truffle Honey.
Frankie's Classic Buffalo Wings are back in less than a month
Frankie's New York Buffalo Wings announced last September that two of their bestselling flavors, the Classic Buffalo and Salted Egg, were unavailable on the menu due to "global supply challenges." But in less than a month, Frankie's New York Buffalo Wings announced that the Classic Buffalo is back.
[facebook url="https://www.facebook.com/frankiesnywings/posts/pfbid0r691ASNRDNgL9DNCcVq4hZkdBMjeEfKnKnGge1MtinN39Dou2m4Kge7Nctcy5547l"]
As for the Salted Egg, Frankie's New York Buffalo Wings says in a comment, "We're also working hard to bring back our Salted Egg. We'll keep everyone posted. Thank you very much!"
*****