After McDonald's decided to sell cook-it-yourself packs of their marinated chicken cuts, spicy marinated chicken cuts, chicken McNuggets, they also eventually sold the breaded chicken fillets, too. The latest addition to their cook-it-yourself packs are not meats but your fast food breakfast favorites.
READ THESE: MORE ARTICLES ON MCDONALD'S
If your go-to breakfast option at McDonald's includes their fluffy pancakes and a cup of brewed coffee, then these cook-it-yourself ingredients will make your morning meals (and snacks) at home a little more convenient: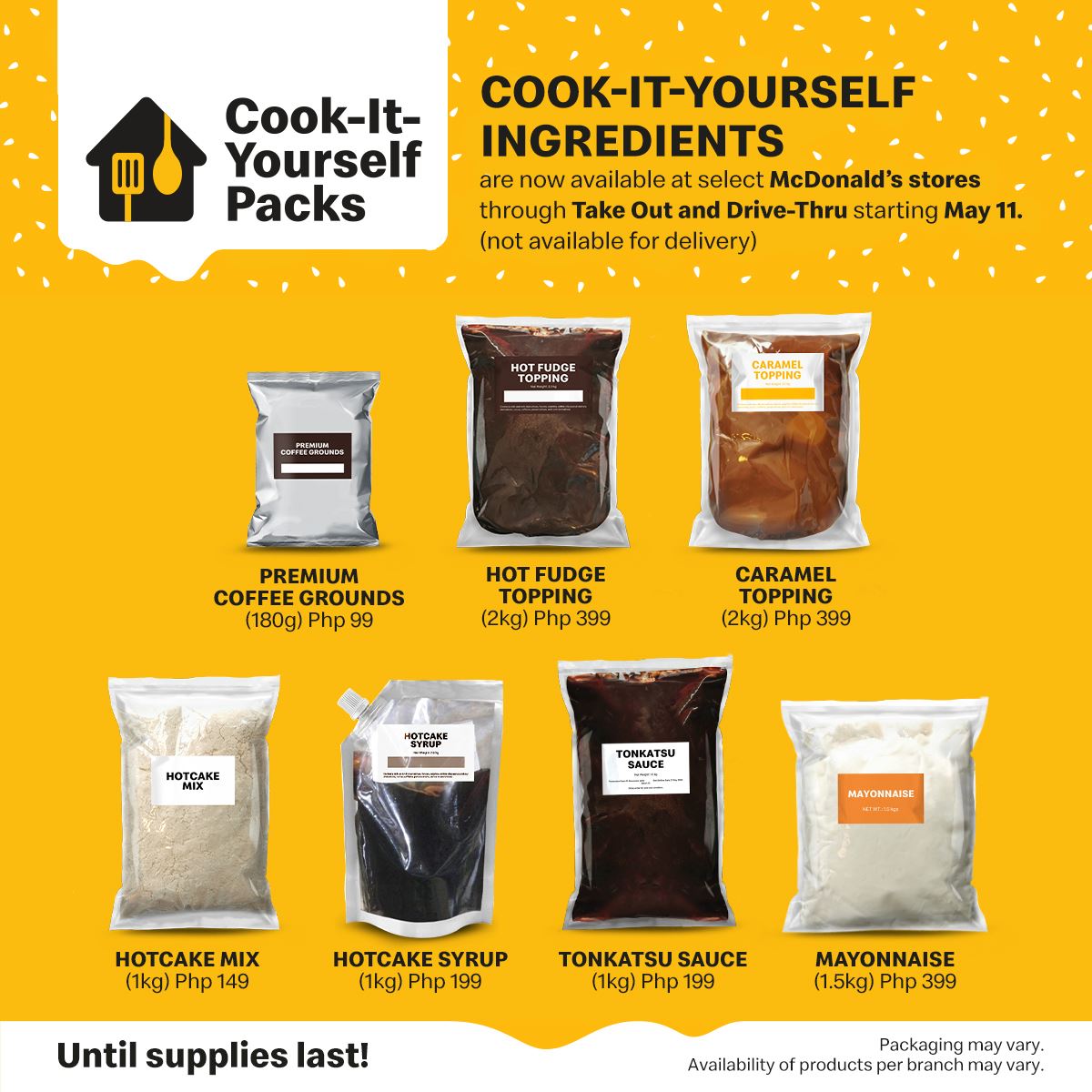 McDonald's Cook-It-Yourself Ingredients packs are available for take-out and drive-thru transactions starting May 11, 2020. Click here for the list of branches where these items are available.