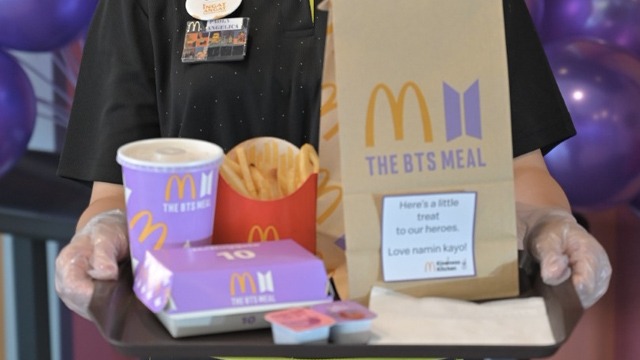 If you're a Filipino ARMY, you're probably counting down the hours until McDonald's Philippines releases its BTS meal in stores, which will happen exactly on June 18, 2021. Just two days before its launch in the country, the fast food establishment gives first dibs to frontliners, as a gesture of support and gratitude for their hard work during the pandemic.
Through McDonald's Kindness Kitchen, they gave over 2,000 BTS meals to select hospitals and vaccination hubs. Each meal has a 10-piece Chicken McNuggets, a medium World Famous Fries, a medium Coca-Cola, and Sweet Chili and Cajun sauces inspired by recipes from McDonald's South Korea.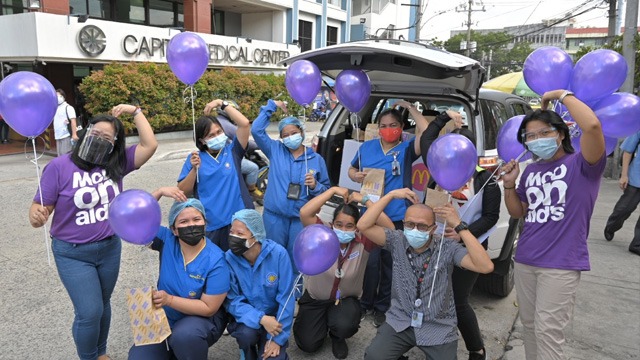 "Our medical frontliners have been working tirelessly to keep everyone safe throughout the pandemic. With the launch of the BTS Meal and the overwhelming support McDonald's is getting from the public, we want them to be the first to enjoy the BTS Meal," said McDonald's Philippines President & CEO Kenneth S. Yang.
"We hope that this simple surprise for our medical frontliners, will give some encouragement and cheer, reminding them that we [McDonald's] are here to support them as they continue to fight COVID-19 every day, protecting and keeping us safe," Yang concluded.
***