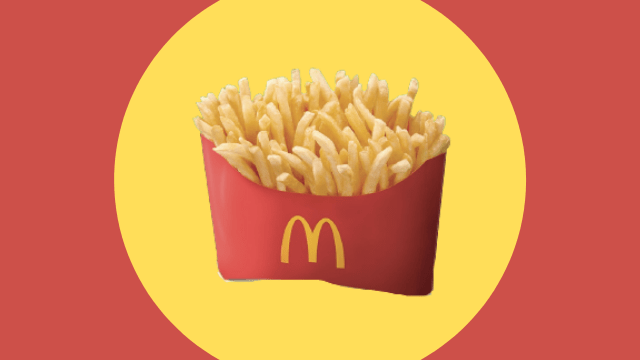 McDonald's Philippines has served notice to customers that its large and BFF size fries are not available temporarily, forcing fast food lovers to make do with smaller servings of the staple salty snack.
The non-availability of large fries was posted in advisories on McDonald's delivery website and on its iOS delivery app. The most fries in a single order is the medium size based on information late on Easter Sunday, April 17.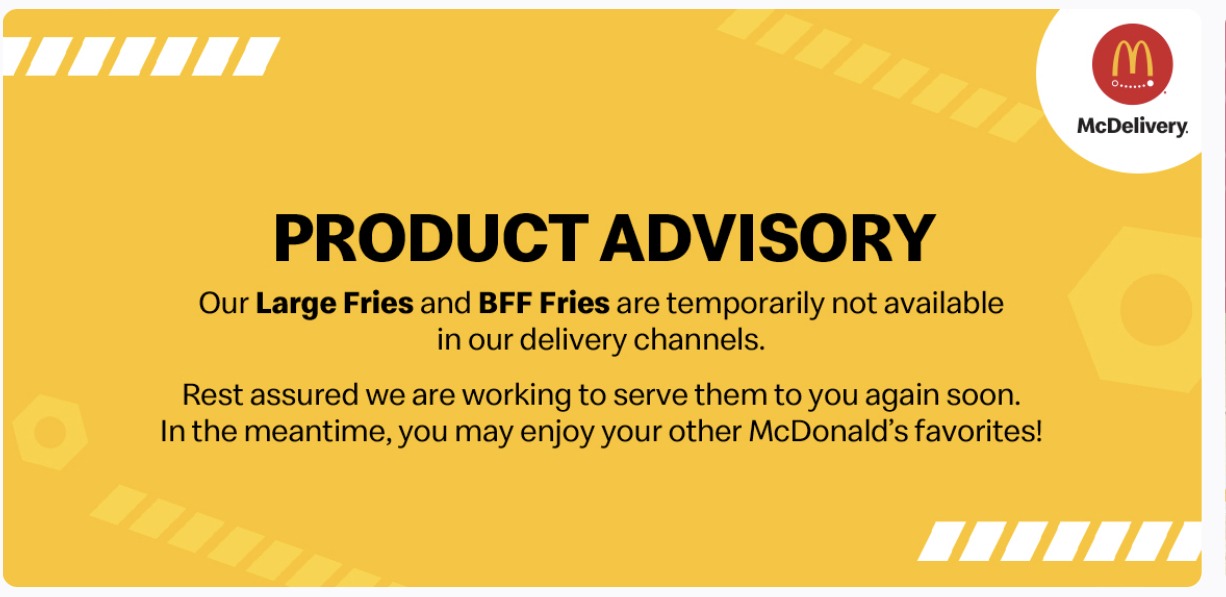 A check with Grab and Foodpanda stores in the central Metro Manila area showed that only medium and small fries are available as a single order or as a combo meal add-on.
McDonald's did not say why large fries were temporarily unavailable. However, in parts of the world including Japan and Malaysia, fries are served in smaller quantities due to shipping issues of potatoes.

In February, a spokesman for McDonald's Philippines told reportr that while there's "pressure from the on-going global potato supply chain constraints", the local franchise operator can still manage its inventory.
This story originally appeared on Reportr.world.
* Minor edits have been made by the Yummy.ph editors.
*****
ADVERTISEMENT - CONTINUE READING BELOW
Recommended Videos