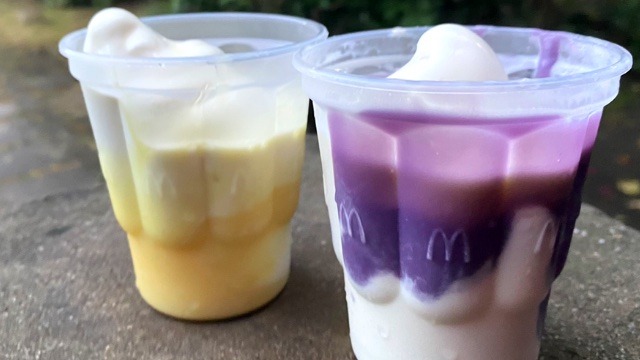 If you've tried to order from McDonald's via GrabFood or Foodpanda, you might have noticed two new sundaes that weren't there before. There are no announcements just yet from McDonald's but yes, the two sundaes, Ube Pastillas Sundae and the Brazo Sundae are indeed the newest limited-addition sundaes to the McDonald's menu.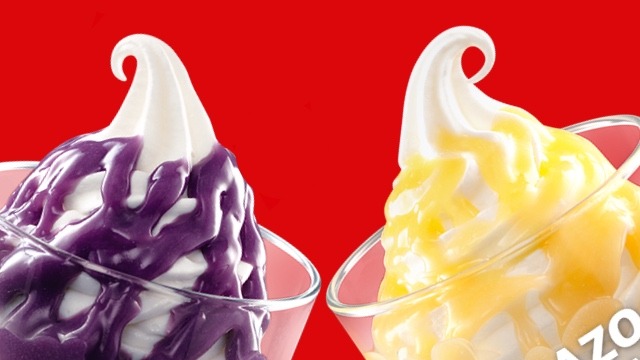 These two new McDonald's sundaes are inspired by well-loved Pinoy desserts: ube, pastillas, and the Brazo de Mercedes. We tried them out and here's what we think: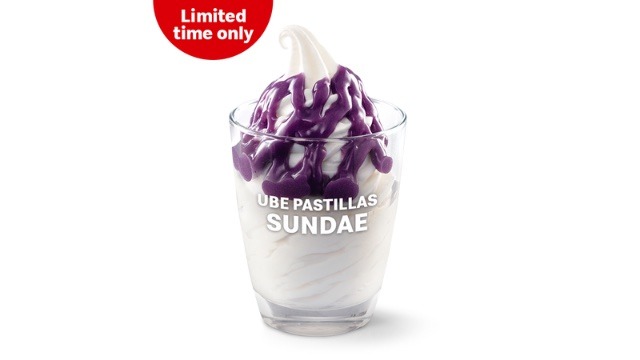 The Ube Pastillas Sundae (P38) uses a purple-hued sauce that really does taste like a sweeter version of ube! If you love ube ice cream or ube jam, this one is a good option to satisfy those ube cravings.
Want to try it as a drink? The Ube Pastillas Sundae is also available as a McCafé Ube Pastillas Frappe (P159).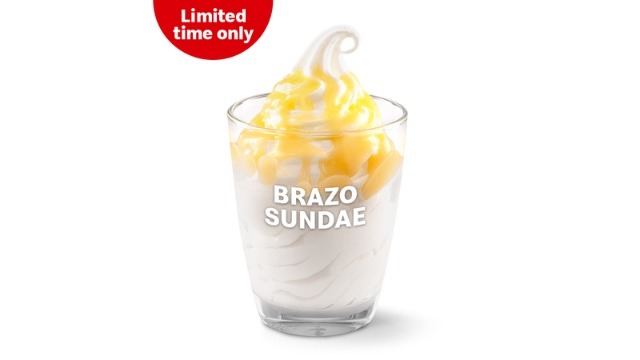 The Brazo Sundae (P38) doesn't resemble the taste of the usual Brazo de Mercedes. The sauce they use has a consistency similar to condensed milk and it tastes more tart and lemony, almost resembling lemon squares or lemon cakes more than Brazo de Mercedes. Although unexpected, this could also be because some Brazo de Mercedes does have dayap in it, the same way leche flan does!
If you want it with coffee, the Brazo Sundae also comes as a McCafé Iced Coffee Brazo (P59), McCafé Brazo Frappe (P159), McCafé Iced Coffee Milky with Brazo (P69), and McCafé Iced Coffee Sweet Black with Brazo (P59).
McDonald's Ube Pastillas Sundae and Brazo Sundae are available for a limited time only.
*****