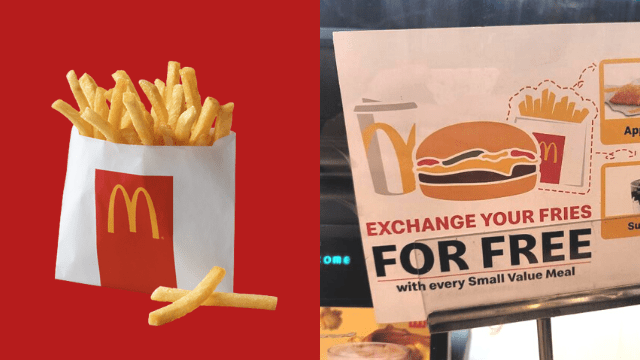 Just in case you missed it: McDonald's released an advisory stating that their BFF Fries, Large Fries, and Medium Fries are currently temporarily unavailable because of the global freight crisis. What you can order right now is only the small fries. 
But upon visitng a McDonald's branch in California Garden Square in Mandaluyong, we noticed a sign that says "EXCHANGE YOUR FRIES FOR FREE with every Small Value Meal"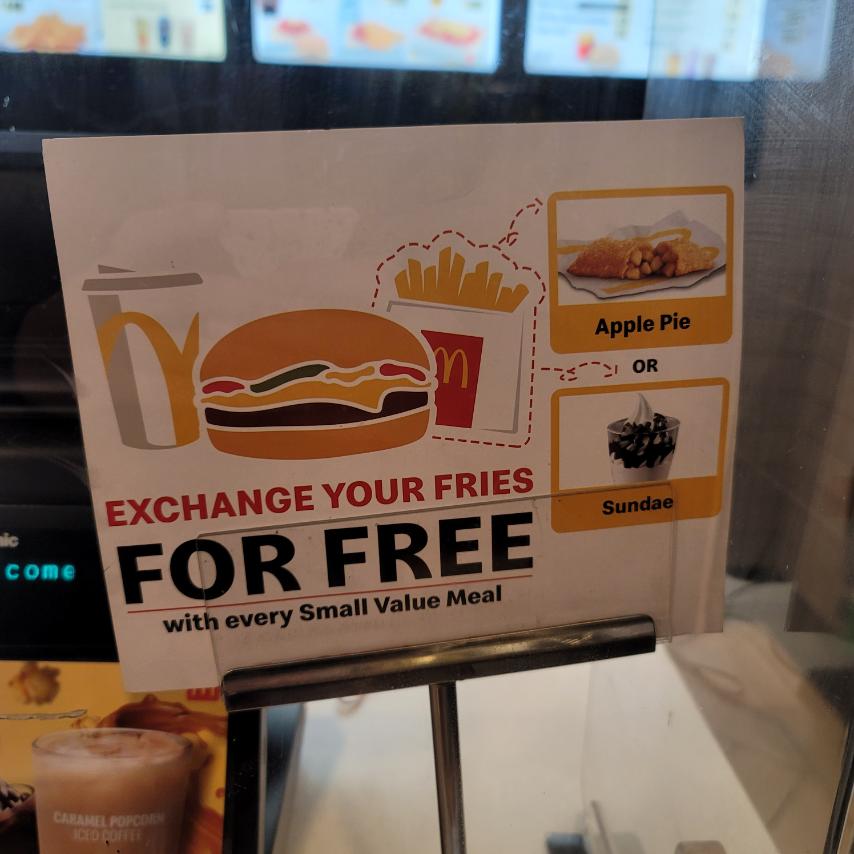 Because of the shortage of fries, some McDonald's stores are offering either a Hot Fudge Sundae, Hot Caramel Sundae, or an Apple Pie if you prefer a sweet snack instead of the usual salty side.
These three options are a little cheaper than the small Fries. Based on the McDelivery website, the Small Fries costs P42, the Hot Fudge Sundae costs P32, the Hot Caramel Sundae costs P32, and the Apple Pie costs P37. There's a P5-P10 difference!
The next time you order McDonald's, just look for the sign, or better yet, ask the McDonald's employees if this exchange is available. This "exchange" is also available on GrabFood!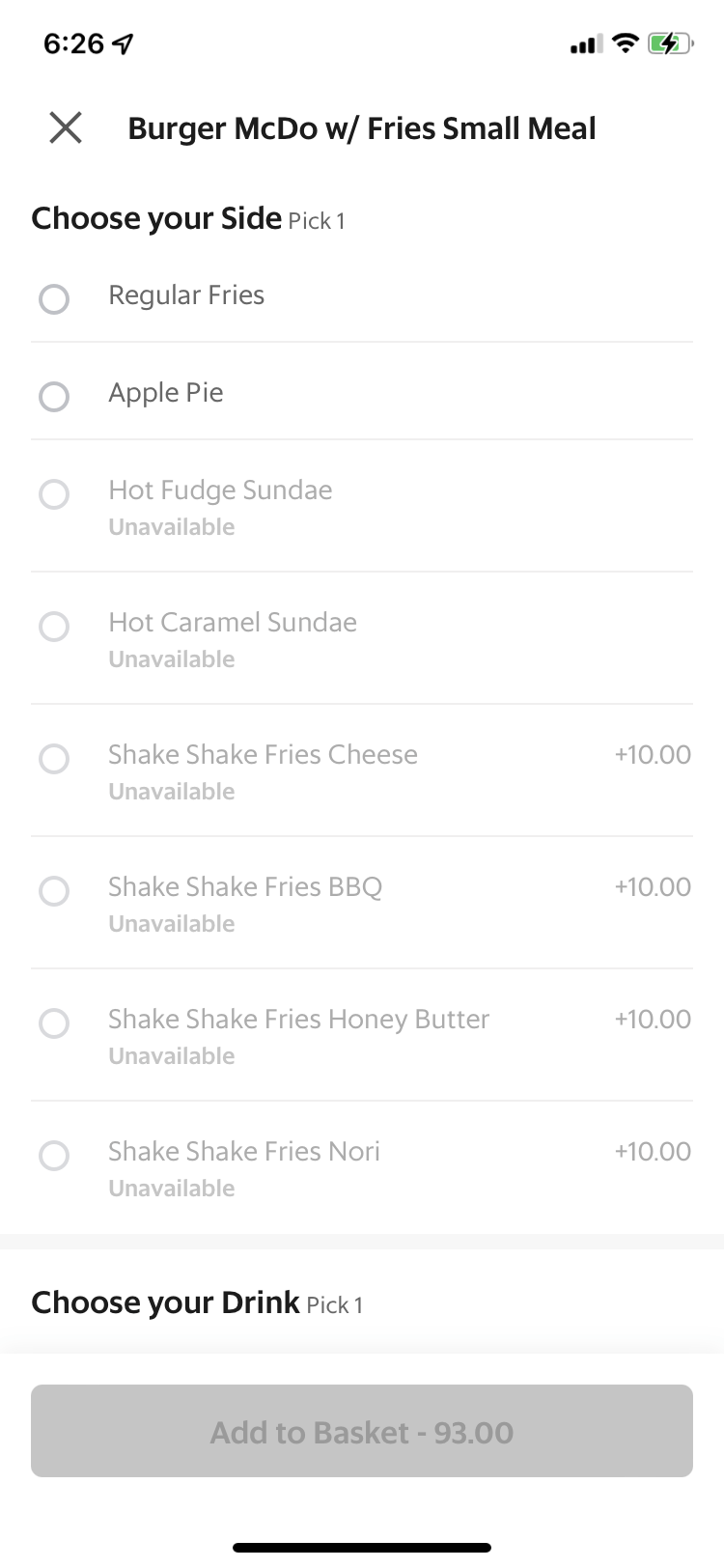 *****