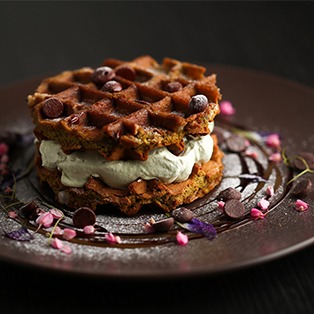 .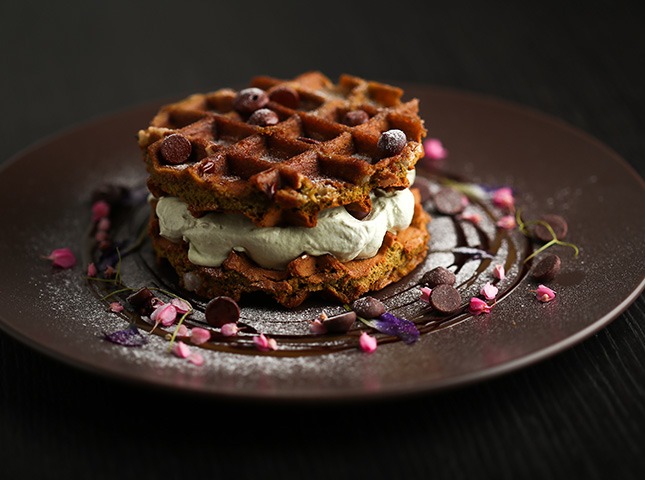 Matcha & Dark Chocolate Wonut
Just when you thought a waffle topped with fruits, whipped cream, or chocolate chips, and drizzled with caramel or chocolate sauce was enough, along comes the Wonut. Deep-fried like a donut, plated and served with the sweetest things, the Wonut one of the desserts you can get at the newly-opened Milkbox at Alabang Town Center.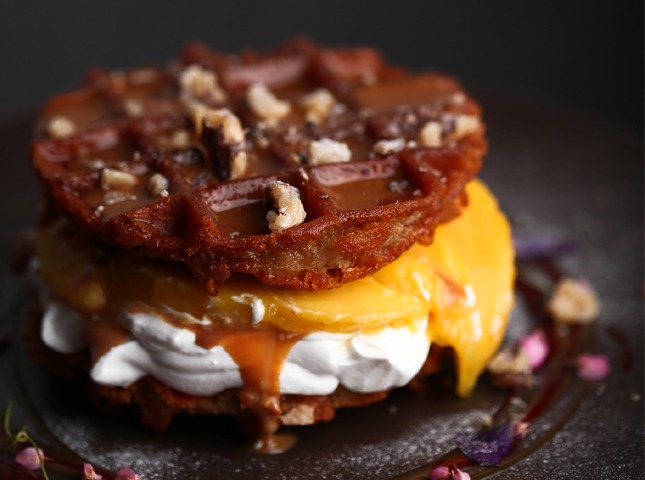 Salted Caramel & Mango Wonut

Choose from the Salted Caramel & Mango, a familiar fusion of creamy caramel and fruity flavors or go for the Matcha & Dark Chocolate Wonut, a pretty dessert sandwich that woos you with subtle green tea flavors and rich cocoa notes from Callebaut chocolate.
The Wonuts are perfect with a cup of coffee and Milkbox serves specialty coffee from the folks at Yardstick Coffee.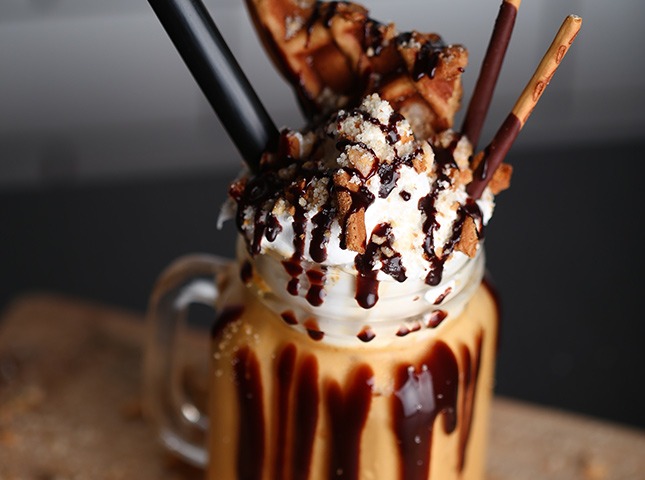 ADVERTISEMENT - CONTINUE READING BELOW
Recommended Videos
Pumpkin Spice Cwazy Shake
If you're still up to trying more items from Milkbox's menu, get one of the Cwazy Shakes—a beautiful concoction of milk and three scoops of ice cream, and comes in flavors such as Pumpkin Spice, Cereal Milk, Red Velvet, and Cookie Dough.
WAFFLE RECIPES YOU MIGHT LIKE:
Honeyed Chicken Waffle Sandwich
Chicken Tenders and Cheesy Bacon Waffles
Images by Majoy Siason