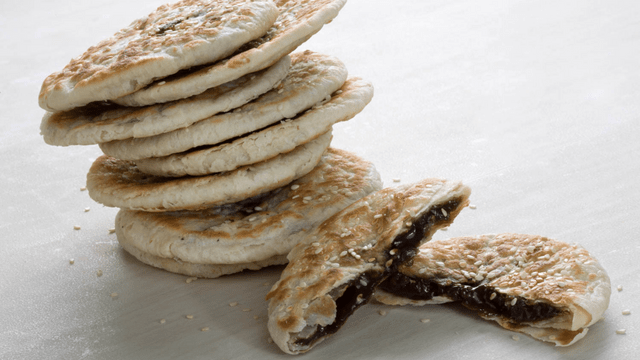 Just in case you missed the good news: Bacolod's Merzci will be having a grand launch of its first-ever Metro Manila store this October 14. One of the reasons that make it exciting is that you can buy all sorts of Negrense pasalubong, including Merzci's famous napoleones, piaya, and butterscotch, without booking a flight to Negros Occidental.
Another reason? Merzci's first Metro Manila branch will also have a piaya grilling station! The piaya station is where customers can buy the delicacy while it's still warm, which is, in our honest opinion, the best way to consume it. Merzci's is selling the piaya in two flavors, muscovado and ube, and is priced at P8 per piece.
Ready to stuff yourself with freshly-cooked piaya? Merzci's first Metro Manila store (not a kiosk!) is located at 1637-1639 Blumentritt Road – Oroquieta Road, Santa Cruz, Manila. According to Merzci's Facebook page, this is their 66th branch in the Philippines.