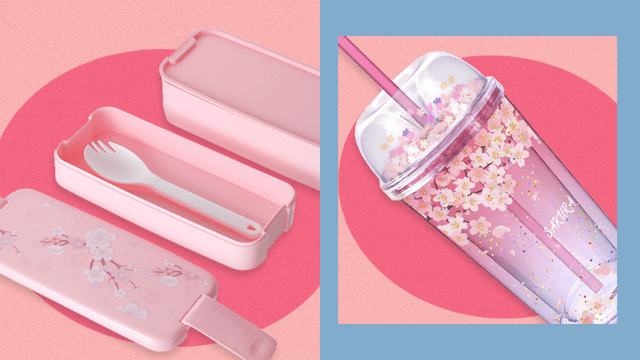 Products recommended on our website are independently selected by editors. If you buy something through our links, Summit may earn an affiliate commission at no extra cost to you.
Do you dread face-to-face work days and school days? We're there with you! It might be of little help but a cute baunan does give you that much-needed inspiration to power through until lunch or snack break. Luckily, cute doesn't always equate to expensive—it usually does, but at Miniso, they have cherry blossom-designed baunan for less than P250 and if you buy everything, all of it costs less than P600.
Here are the cute sakura-themed baunan available at Miniso:
Sakura Blossom Series Double Layer Bento Box
Price: P179
This cherry blossom-designed bento box is perfect for those who'd rather have one compact container for everything. There's the biggest compartment for your rice and ulam, then another smaller compartment for the spork it comes with.
But what if the bigger compartment isn't enough to satisfy your appetite and you want to use the utensil compartment for more food? No problem, you can always buy the next thing on this list so you're still in the cherry blossom theme!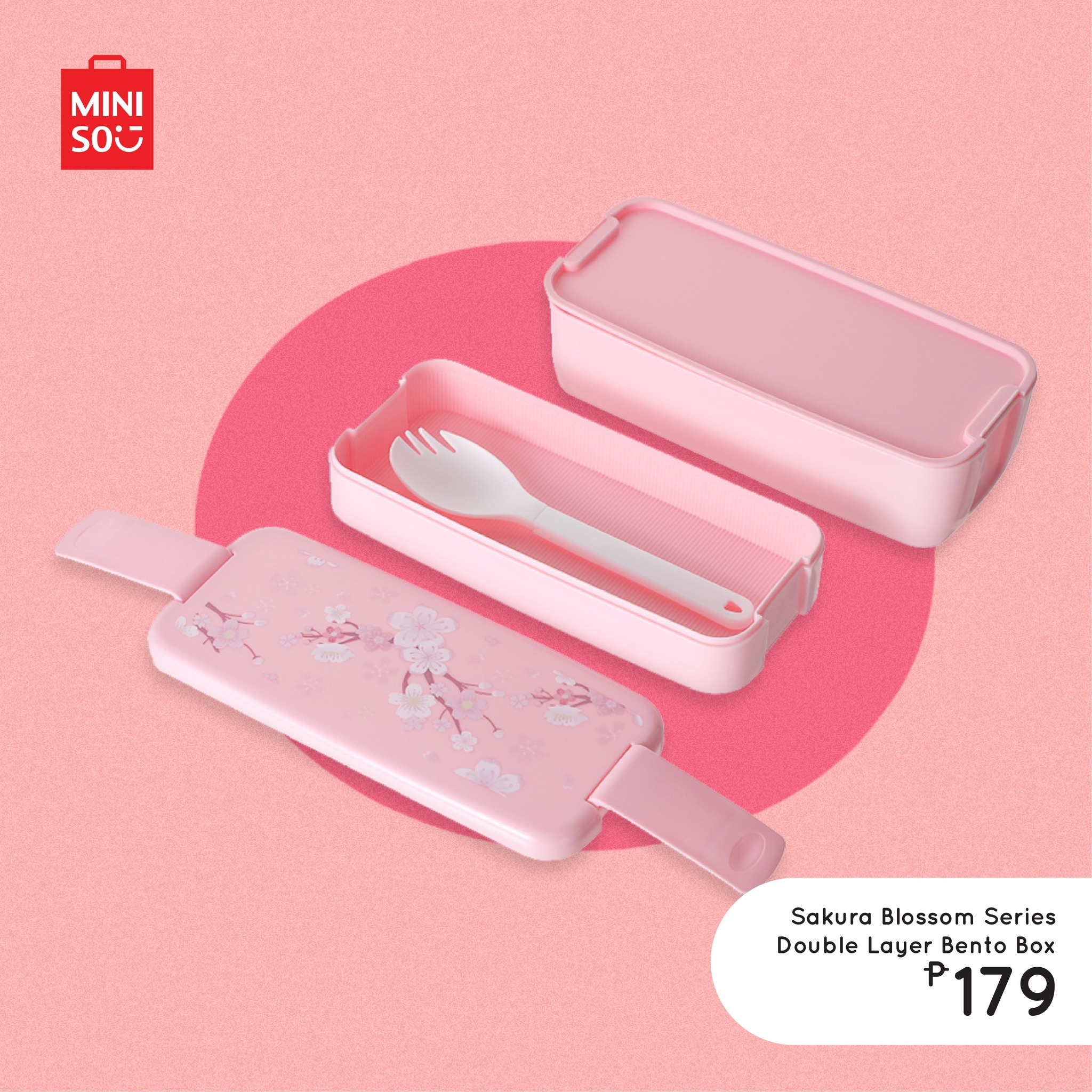 Sakura Blossom Series Flatware Set
Price: P129
Aside from the purpose mentioned above, this flatware set is ideal for times when you're in a rush that you forget to pack a lunch that you resort to buying from the canteen, kainan, or convenience store. Miniso's flatware set serves the purpose of lessening your plastic waste or if you're concerned about the cleanliness of the utensils offered.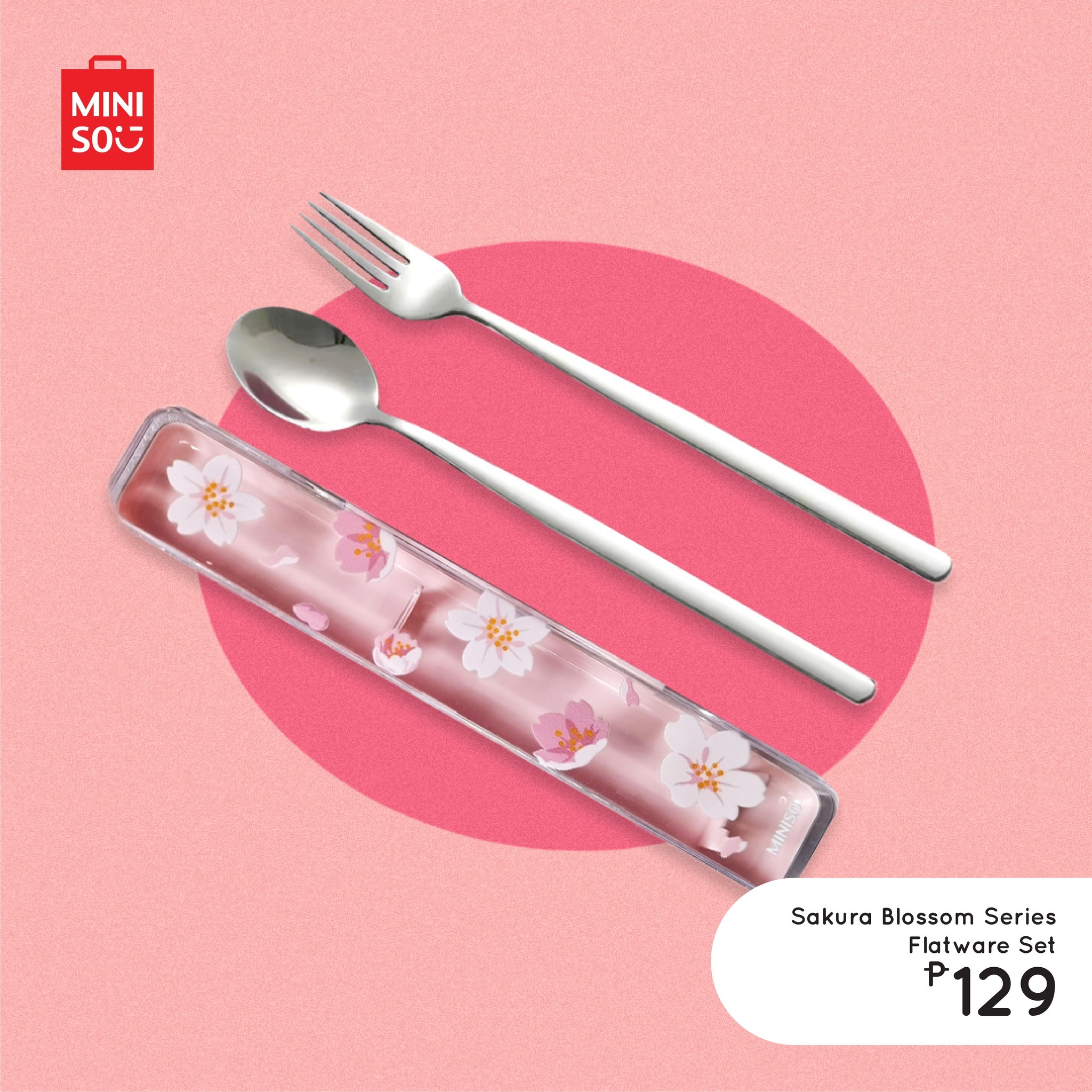 Sakura Blossom Series Double Wall Water Bottle
Price: P249
For your daily consumption of milk tea or iced coffee, or for when your inner Mimiyuuh reminds you to "Drink your water, b*tch," this sparkling, glittering, shimmering water bottle is really not that hard to miss.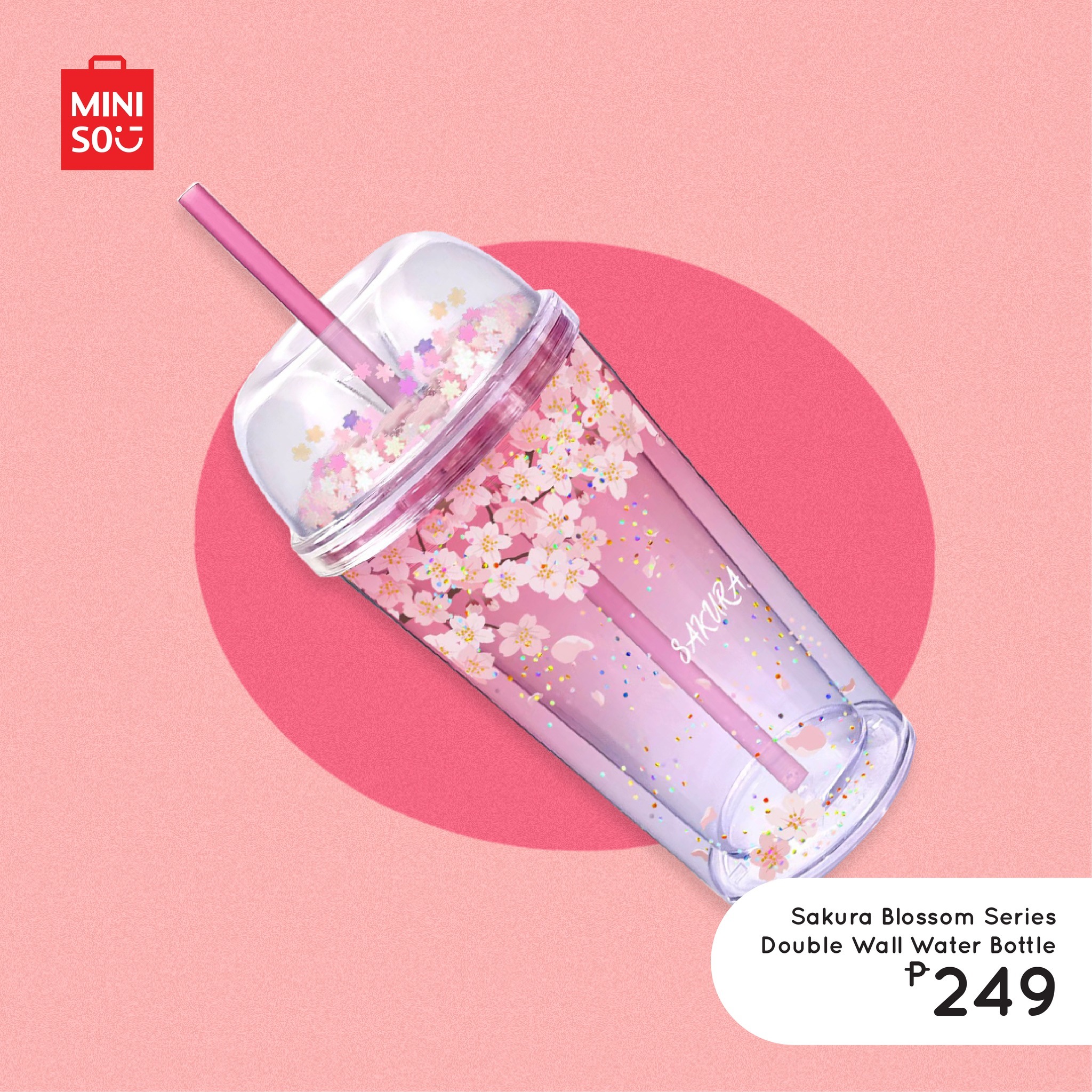 Online? You can also shop for other Miniso items at the Miniso Flagship Store on Lazada and Shopee.
ADVERTISEMENT - CONTINUE READING BELOW
Recommended Videos
Links are updated regularly and as much as possible, but note that products can run out of stock, discounts can expire, and listed prices can change without prior notice.
.