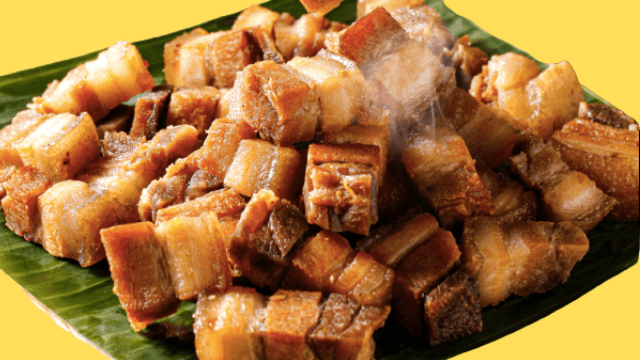 We all know Ministop's Uncle John's Fried Chicken is top-tier convenience store food, but there's more to it. Ministop also has other well-loved Filipino food such as the Pinoy Fried Chicken, Crispy Pata, and its most recent addition: Lechon Kawali.
The introductory price of the Lechon Kawali is priced at P450 for a family-size serving consisting of 30 pieces of the Lechon Kawali. It's also available in a smaller serving, priced at P245 for a mini bucket consisting of 15 pieces.
[facebook url="https://www.facebook.com/MinistopPH/posts/5389839907704107″]
The pork used for Ministop's deep-fried-to-perfection Lechon Kawali comes from Robina Farms. Just in case you didn't know, both Ministop and Robina Farms are part of the JG Summit Holdings, Inc.
Do take note that both the family-size and the mini bucket-size Lechon Kawali does not include rice, so don't forget to allot enough time for cooking rice or buy from Ministop if you can't wait to dig in. Serve the Lechon Kawali with your favorite sawsawan, be it toyo-calamansi, sweet chili, lechon sauce, spiced vinegar, or whatever pampagana is available for added "Yum!" factor.
Follow Ministop Philippines on Facebook for more information.
*****