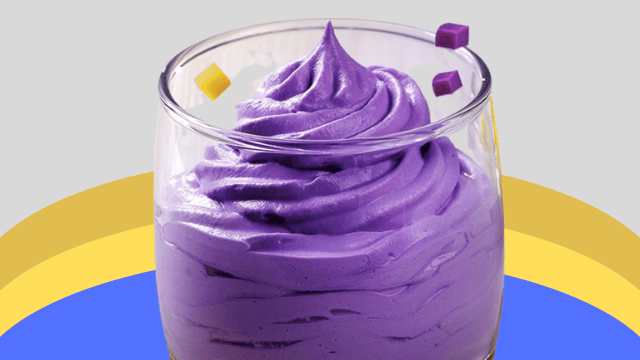 For all the ube-cheese fans out there, there's a new dessert in town; and it could not have come at a more perfect time because it's one ube-cheese dessert that won't hurt your pocket, unlike the other commodities affected by inflation. Say hello to Ministop's new MySundae flavor: Ube Keso.
[facebook url="https://www.facebook.com/MinistopPH/posts/5539959076025522″]
This new sundae flavor by Ministop has a sweet, purple-hued ube-flavored ice cream with bits of savory cheese mixed in! The most affordable Ube Keso option available is the one served in a Sundae Cone which only costs P20, but you can also get it in a big cup for P30.
If you have the budget for it, go ahead and add your preferred toppings to give it more flavor and texture. But do remember that the toppings come at an additional cost, so make sure to stay within your dessert budget!
Ministop's MySundae Ube Keso is available in select stores only.
******