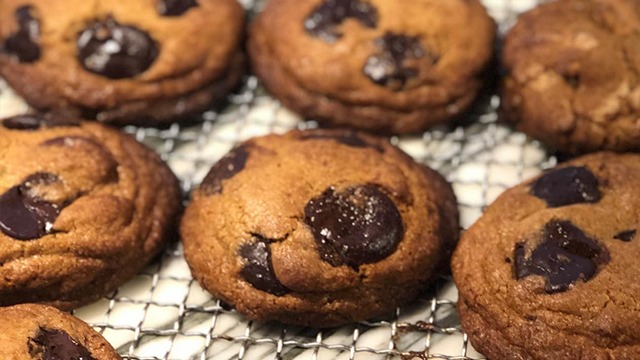 Lucky are the ones who live in close proximity to Mo' Cookies' branches at Mess Hall (Chino Roces, Makati), Power Plant Mall, and the newly-opened branch at SM Aura. They have the luxury of getting Mo' cookies whenever they want it. Thankfully, you don't have to bear Manila's bumper-to-bumper traffic and humid weather since Mo' Cookies are finally available through the foodpanda app.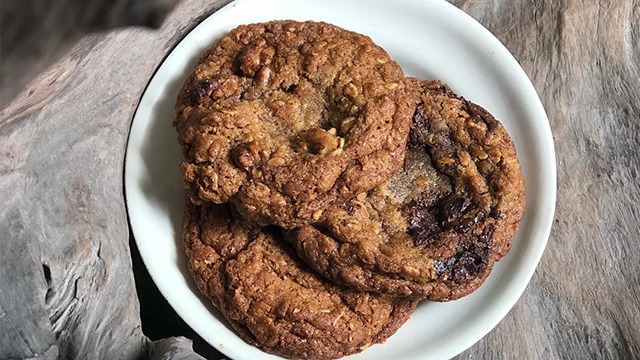 According to The Moment Group, Mo' Cookies are available for delivery from the Mess Hall in Chino Roces, Makati branch and the Power Plant Mall, Rockwell branch only, as these two branches are the only ones who offer freshly-baked cookies. You can order from the nine (or all nine, because why not!) flavors, with no minimum order and the freedom to opt for a dozen pieces of crumb (smaller than the palm-sized cookies), which lets you mix and match flavors.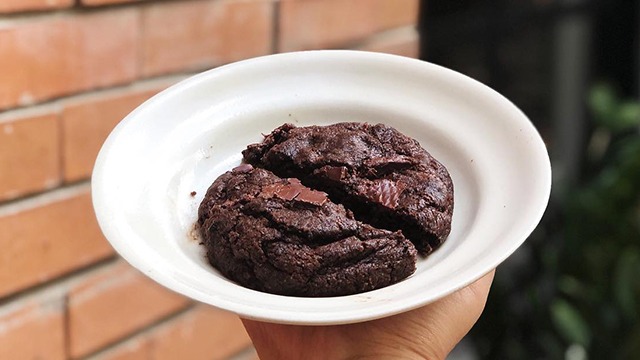 There are nine flavors available from Mo' Cookies that are available through the Food Panda app: The Chocolate Chip, South Cotabato Chocolate Fudge, Dark Chocolate Macadamia, White Chocolate Walnut, Triple Choco Mallow, Nutella Crinkle, Naked Oatmeal, Walnut Oatmeal, and the Dark Chocolate Oatmeal.
Download the Food Panda app on the Apple store or the Google Play store.
ADVERTISEMENT - CONTINUE READING BELOW
Recommended Videos