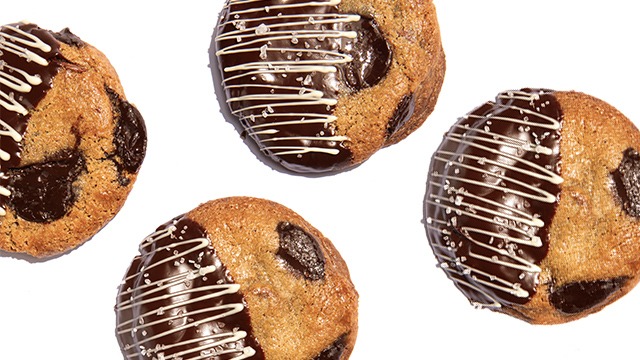 Despite the saturation of restaurants, cafes, and bakeries offering their own freshly-baked cookies, we always find ourselves coming back to Mo Cookies. After releasing the oatmeal cookies (which landed in our list of Favorite Desserts this year), they've just come out with a new Christmas cookie creation.
Meet Mo Cookies' Salted Dark White Chocolate cookie.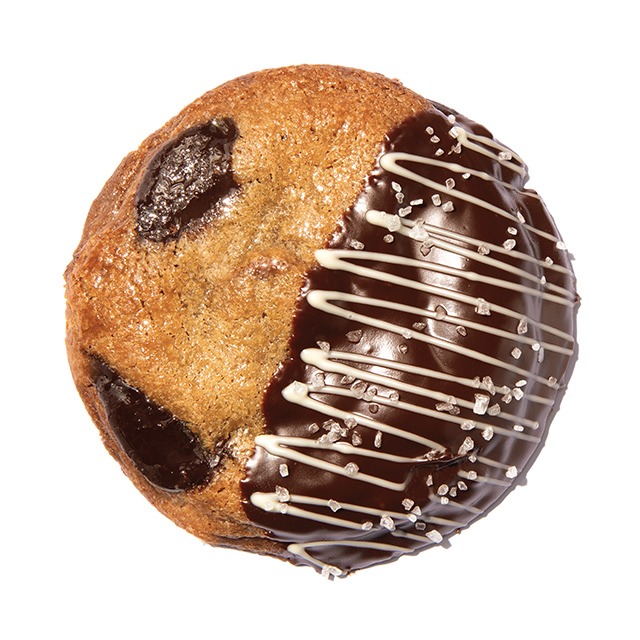 So, imagine Mo Cookies' chocolate chip cookie: a crunchy exterior, a soft and tender center, topped with chocolate chips. Half of this cookie is coated in a rich, thick layer of dark chocolate then topped with a zigzagging line of white chocolate. It's sprinkled with a pinch of sea salt that brings out the contrasting flavors of the chocolate and the salt, making each bite sweet and a little savory.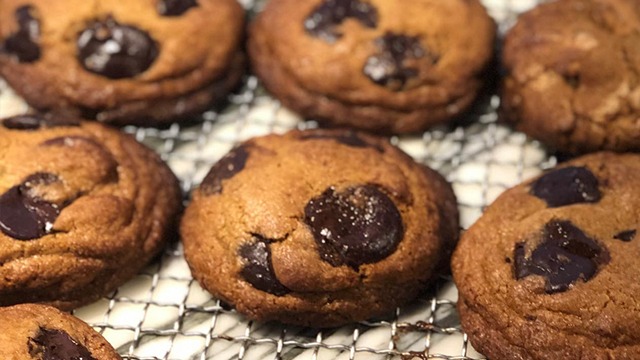 Another Christmas gift from Mo Cookies is their Holiday Box (P549). If you're a fan of their classic flavors, this box has four-bigger-than-your-palm cookies: Chocolate Chip, South Cotabato Chocolate Fudge, White Chocolate Walnut, and the Nutella Crinkle. But if you know someone who is a fan, why not gift this person the Holiday Box! It's conveniently available for delivery via foodpanda for P599.
The Salted Dark White Chocolate cookie (P170/palm-sized cookie or crumbs) is available in Rockwell Power Plant Mall and The Mess Hall only. Hurry and try them out because it's going to be available until the holiday season only.
For more information, follow Mo' Cookies on Facebook and Instagram.