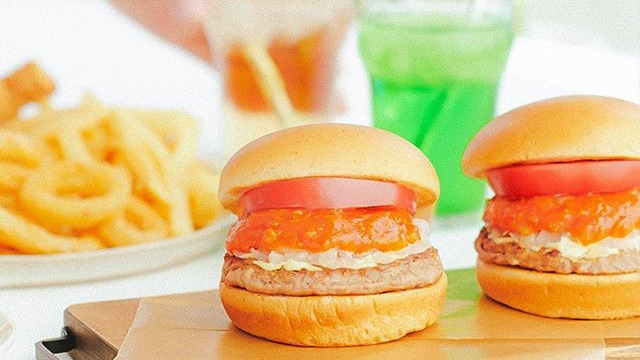 MOS Burger is a fast food chain that originated in Japan and was founded by Satoshi Sakurada back in March 1972. It is now the second-largest fast food chain in Japan, ranking after McDonald's, but now continues to grow internationally with branches located in Taiwan, Hong Kong, South Korea, Thailand, Indonesia, Hawaii, and now, the Philippines.
Now that they're opening a pop-up store at Robinsons Galleria, Ortigas this month, it only seems right that we let you in on the basics of this Japanese fast-food chain:
What does MOS mean?
Sakurada was known to have a soft spot for humans and the environment and wanted to work with people who likewise had the same ideals. This is why the letter M stands for mountain, "to stand tall and firm like a mountain;" the letter O stands for the ocean, "to have a heart that is broad and deep as the ocean;" and the letter S stands for sun, "to have passion like the sun that never burns out." 
Popular items on the menu:
ADVERTISEMENT - CONTINUE READING BELOW
Recommended Videos
According to MOS official website, the most popular burgers are the classic MOS Burger, with a freshly grilled patty, hot meat sauce, and a thick chilled tomato slice; the second is the Teriyaki Burger, burger patty topped with crispy lettuce and then drizzled with MOS signature teriyaki sauce and mayonnaise; and lastly, the Tobikiri Cheese Burger, with ground beef and pork patty topped with MOS' original gouda cheese and butter sauce.
They're also known for rice burgers, which replaces the typical burger buns with rice buns. These rice buns are made with barley and millets. The first rice burger was the Tsukune Rice Burger, which was made with ground chicken, daikon, and soy sauce.
The first pop-up store in Manila:
The first-ever MOS Burger pop-up store is going to be located at Robinsons Galleria, Ortigas. It will be there from January 15 to January 16, 2020 only. 
For more information, follow MOS Burger Philippines on Instagram.