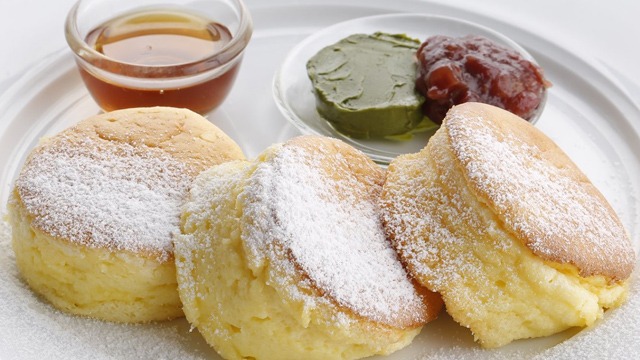 You've probably seen at least two or five posts about fluffy Japanese soufflé pancakes on your feed. But even before this food trend started, there were already a number of restaurants that had this on its menu. One of those is Japanese restaurant Motto Motto in BGC, and they are offering their classic soufflé pancakes for half the price for the month of March!
https://www.instagram.com/p/B9Vt9XbHAvc/
Motto Motto's soufflé pancakes (starts at P195) are topped with powdered sugar and a plate of it is served with a side of matcha butter, red bean jam, maple syrup, and whipped cream. You can get this for half its original price every Monday to Friday, from 3 p.m. to 5 p.m. until the end of March 2020. 
But if you have a hankering for Japanese food, too, you can treat yourself to Motto Motto's other Japanese dishes as this half-price promo is also applicable to everything on the menu from 3 to 5 p.m. on weekdays.
For more information, follow Motto Motto Philippines on Facebook and Instagram.
ADVERTISEMENT - CONTINUE READING BELOW
Recommended Videos