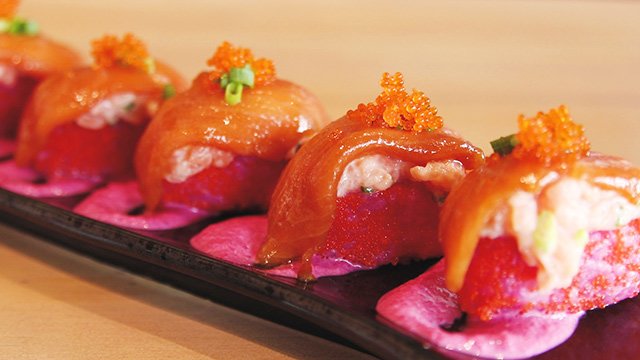 "You have to try the pink sushi! Please try the pink sushi! Try it!"
This may seem like an odd thing to hear from restaurant-owner professionals, but not when they are 21-year-old Dani Ramos and 20-year-old David Mendoza. David's favorite pink sushi aside (it's their Shake Nigiri, in case you were wondering), this head chef-restaurant partner duo definitely brings something special to the local restaurant industry.
As family friends and food enthusiasts themselves, Dani and David laid out the groundwork of Mr. Roboto, their restaurant, with specific goals in mind:
"Mr. Roboto is a fun Japanese place that we just wanted to create for people to enjoy food, the robots on the wall, and the music. Our menu is inspired by our trips to Japan—we experimented with a lot of traditional ingredients but we wanted to play it up in a modern way," says Le Cordon Bleu-trained head chef Dani.
Walking in the doors of the restaurant is a great experience: the walls are colorful, the place is filled with energy, and upbeat '80s music echoes through every corner. The often traditional route restaurants take when it comes to Japanese food is almost non-existent, as Mr. Roboto obviously reflects the contagious enthusiasm of its owners.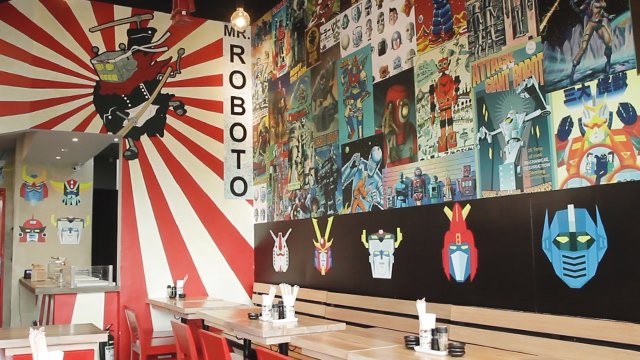 "We don't stray from traditional flavors," Dani explains. "We really try to highlight classic ingredients, but with a modern presentation. For me, food has to both look good and taste good."
One Japanese classic that Dani reinvented for Mr. Roboto's menu was the nigiri: a type of sushi where slices of raw fish are pressed onto vinegared rice. Nigiri is simple and straightforward; the flavors of basic ingredients are the highlights.
"I wanted to bring more attention to the nigiri since it's the star dish in Japan. They don't really do maki-type rolls there. We flavor our sushi rice and prep our fish in different ways, then serve it with a sauce."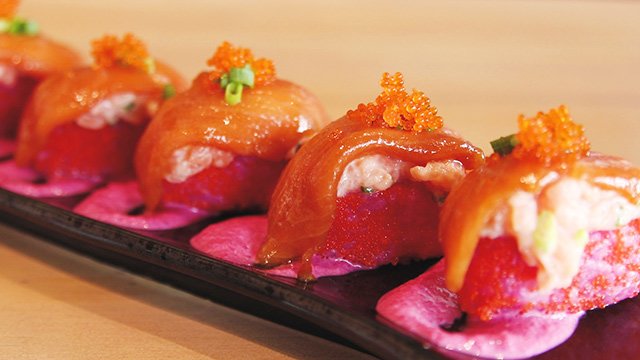 Their Shake Nigiri is a sight for sore eyes: bright, tangy pink sushi rice flavored with beets, a salmon beet sauce, and two types of salmon on top. The first is a spring onion and cream cheese negi salmon, and a soy-truffle-marinated salmon sashimi on top. Their nigiri is also served in six pieces instead of the usual two—something that Mr. Roboto's market-minded owners did to address the Filipino habit of ordering value-for-money dishes which good for sharing.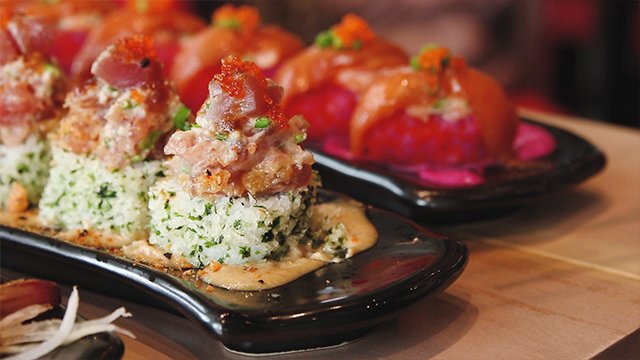 Mr. Roboto also approaches their maki rolls and sashimi differently. Their rolls are built upwards; the fish is exposed on top instead of being stuffed inside the roll. Sashimi is presented three ways, too—tuna and salmon sashimis have fresh, spicy, and negi variations while their shrimp sashimi dish has pickled, spicy, and marinated variations.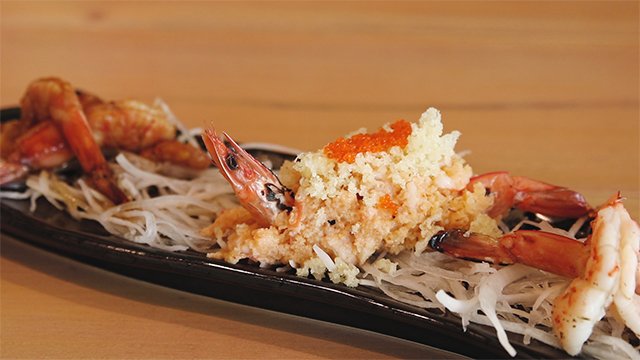 ADVERTISEMENT - CONTINUE READING BELOW
Recommended Videos
Dani's habit of modernizing Japanese tradition may have started in her menu conceptualization, but is evident in her business practice as well. A peek into Mr. Roboto's sushi bar will show you something truly special: the lack of that rowdy chef-y machismo that restaurant kitchens are notoriously known for. They have a sushi rolling team made up entirely of women!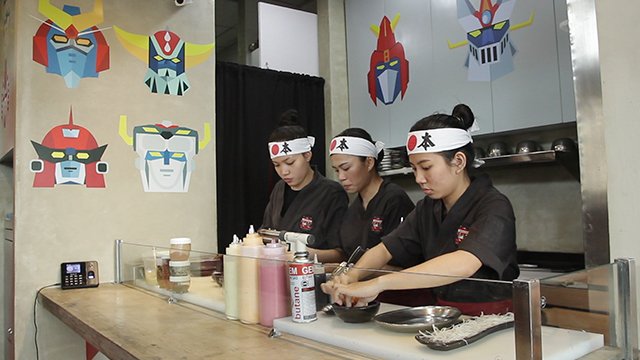 In Japan, women aren't allowed to be sushi chefs. An age-old (and misinformed) traditional belief states that the warm internal body temperature of a woman makes her hands too warm to roll sushi—it is an art that is almost 100% run by male chefs in Japan.
Dani decided to make the restaurant an opportunity to do something outside of what people could expect by hand-picking and training a team of female sushi rollers to run the kitchen.
"We chose to have an all-female sushi-rolling team because we wanted to highlight and empower girls in the kitchen. Before, people would say that being a chef was a man's career. But, I want to prove that women are just as good, strong, and fast in the kitchen as men. In Japan, women aren't allowed to make sushi. We want to break the mold here and do our own thing."
Mr. Roboto's modern take on Japanese food and on industry norms is both timely and refreshing; there is obviously no space for half-hearted efforts in highly competitive restaurant business circles, and Dani's and David's optimistic, enthusiastic, and determined approach to succeeding in it is immediately recognizable.
"Setting up this restaurant was really fun and interesting. Our measure of success isn't money or popularity, it's more of when people eat our food and they're happy with our food. That's why we do it," says Dani.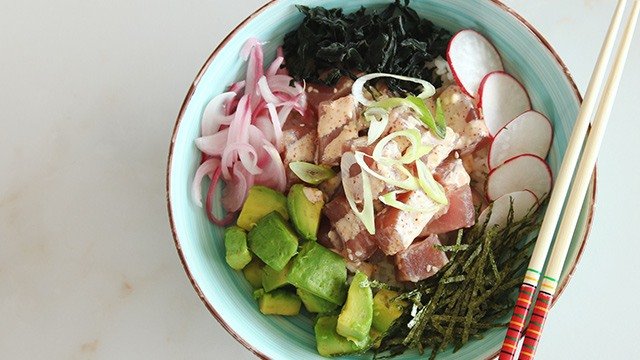 WATCH: How to Make a Poke Bowl
Posted in:
Cooking