Nanay Luisa's special queso de bola recipe is a 51-year-old family recipe that can now be enjoyed by everyone during Christmas and all year round.

Cheese boards and the more extravagant cheese wheels have become part of celebrations and parties. But nothing can quite replace the classic queso de bola, a round ball of Edam cheese covered in bright red wax, as part of our Noche Buena spread. It's just not Christmas without it!
Laura Angelica Ramos and Julian Antonio Medel, who are partners in life and in making queso de bola, want to bring back the enjoyment of eating queso de bola for the holidays with Nanay Luisa's Queso de Bola Spread. It is Julian's grandmother, Nanay Luisa, who concocted the recipe and it eventually became a Christmas staple in their household.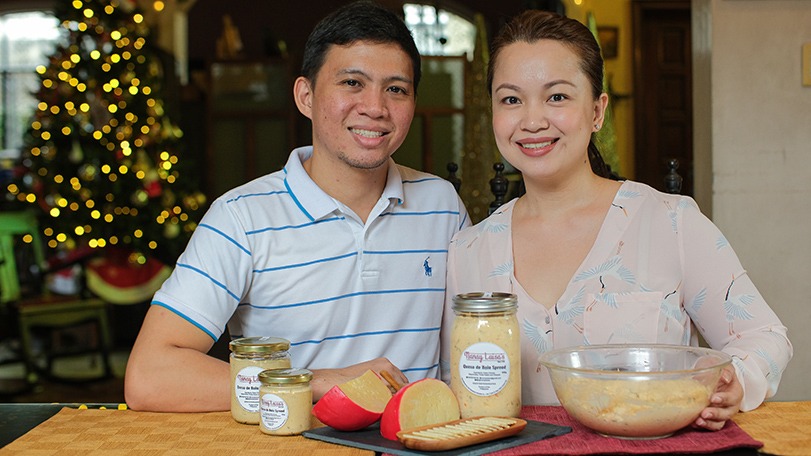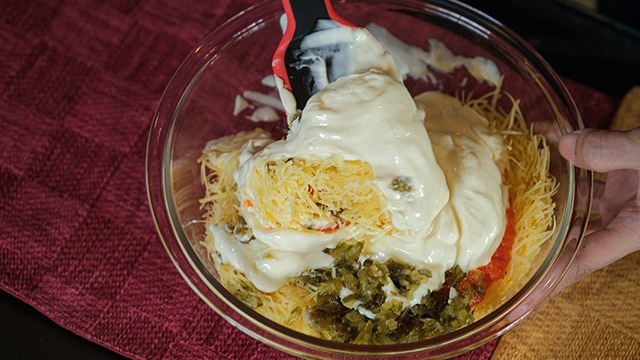 Julian shares that Nanay Luisa only made the famous queso de bola spread during Christmas, which made the holidays even more exciting and something to look forward to. During the latter years of Nanay Luisa, she dedicated more of her life to the family. She is considered to be the manager of the house, especially in the kitchen. She would cut out recipes from boxed mixes, magazines, and sometimes even write her own tweaked version of those recipes and asked the kasambahays to cook it.
When Nanay Luisa passed away in 2014, having a queso de bola-less Christmas was just not an option. Since Nanay Luisa wasn't able to write down the queso de bola recipe, her trusted helper stepped in and recreated the recipe. But how is Nanay Luisa's different from your typical pimiento spread?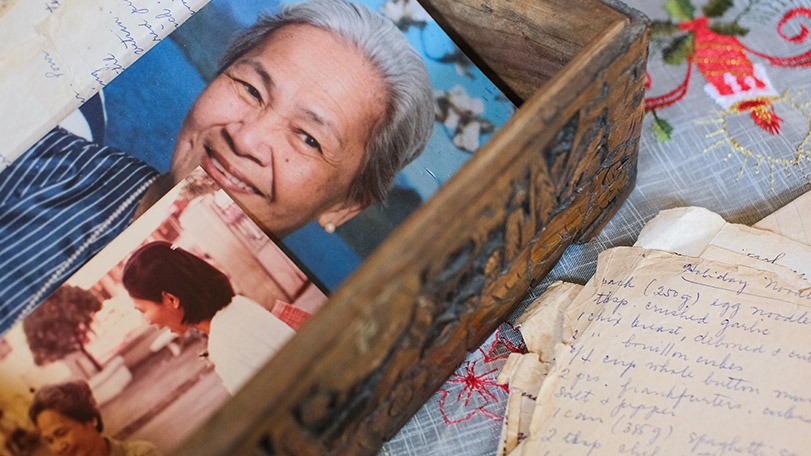 Nanay Luisa's queso de bola spread is made with grated Marca Pato queso de bola, mayonnaise, food-processed pimiento, and pickle relish. What makes this special is that despite having uncomplicated ingredients, not one ingredient overpowers the other. According to the couple, it's best to let it sit overnight so the flavors blend and develop into a creamy spread that's both savory and tart. 
ADVERTISEMENT - CONTINUE READING BELOW
Recommended Videos
It was in 2017 that Laura and Julian did not know what to gift their friends and family. They thought of giving Nanay Luisa's queso de bola spread. Little did they know that it was going to be well-received.
Laura and Julian eventually left their respective careers and focused on sharing their beloved lola's queso de bola recipe. Laura left her job with hotel sales, while Julian left his job as an engineer. Facing this new chapter together, they just want people to experience Nanay Luisa's special queso de bola spread, not just for Christmas, but all year round, too.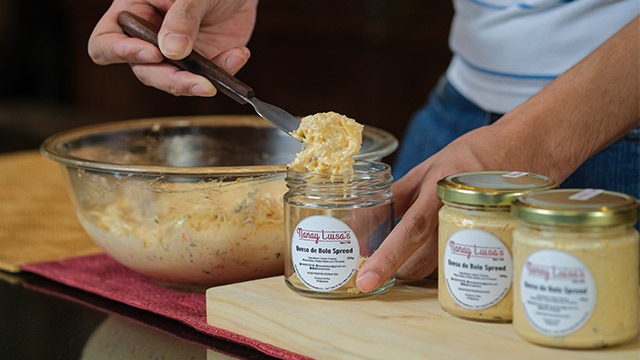 They started the business in December 2017 and have been selling their queso de bola spread online and during weekend bazaars. On regular days, they pack a hundred bottles of queso de bola spread, but during the Christmas season, they produce three times more just to keep up with the demand.
Nanay Luisa's spread recipe is now 51 years old this year and even if Angela and Julian have taken over in making it, nothing has changed. They still use the same Marca Pato queso de bola Nanay Luisa used. They wanted to stay true to the recipe and honor their lola, hence naming the business after Nanay Luisa, too. In a way, it keeps the traditions and memories of Nanay Luisa alive.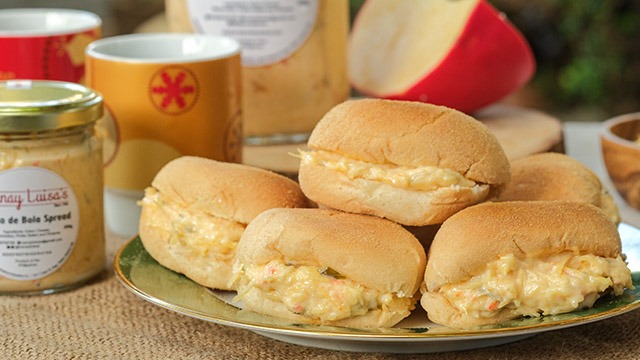 The best way to enjoy the queso bola spread is to pair it with toasted pandesal, while plain crackers with a little bit of freshly-made salsa work wonders, too! But for the more adventurous, you can cook with the queso de bola spread and incorporate it to your kaldereta and omelet.
Nanay Luisa's Queso de Bola spread is priced at P160 for a small jar/100 grams; P320 for a big jar/200 grams; P580 for a family jar/400 grams; and P1,200 for a giant jar/850 grams. These are also available in pouches for easy gift-giving this holidays: P200 for a small jar; P360 for the big jar; P640 for the family jar; and P1,260 for the giant jar.
To place an order, message Nanat Luisa's Queso De Bola on Facebook or Instagram.