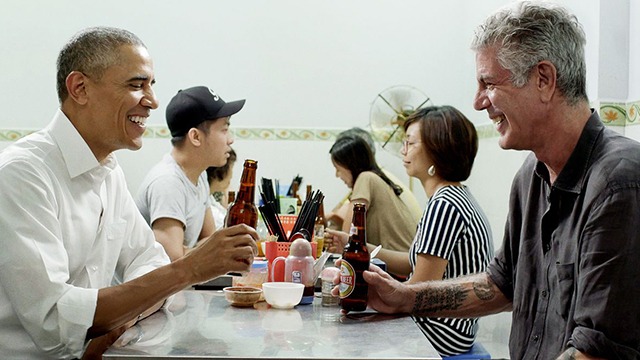 Barack Obama and Anthony Bourdain enjoying a bottle of beer in Vietnam. Photo from Parts Unknown | Anthony Bourdain IMDB
To people who already love food and already watch cooking shows, Nigella Lawson, Jamie Oliver, and the Barefoot Contessa might probably be familiar names. These are the people who already know, likely, what a paring knife is, or how to heat a pan. I did not. I burnt pancakes, and cannot bake cookies to save my life.
But there is hope for us food-curious folks. 2018 was undoubtedly a year for cooking shows and food documentaries. Check out the following shows that changed my relationship with food. Maybe it will change yours, too.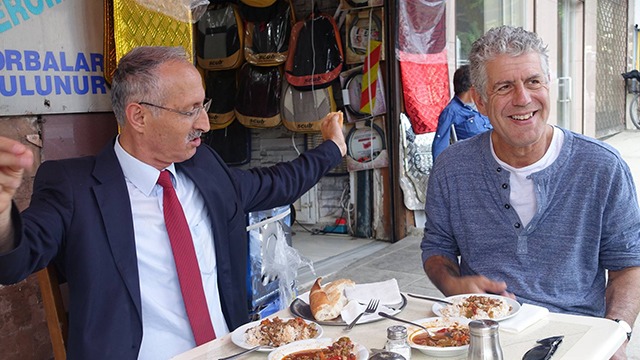 No Reservations and Parts Unknown
My first food awakening was care of the late great Anthony Bourdain. He took food out of sanitized, perfect, well-lit kitchens, and brought the spotlight to food out on the streets, to homes like yours and mine, all over the world. With him, food became an adventure. No Reservations (The Food Network), and later, Parts Unknown (CNN), changed our relationship with food by first showing us that what we eat now, our daily fare, is worthy of being glorified.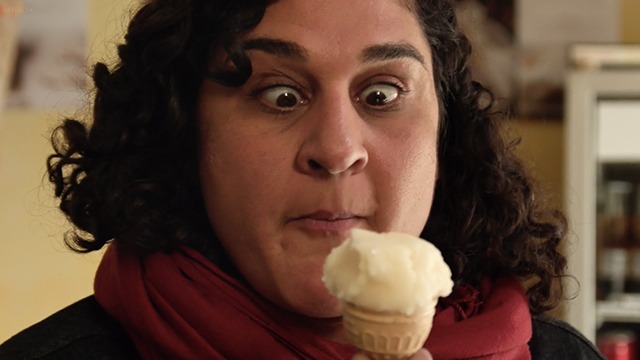 Salt, Fat, Acid, Heat
And if Tony Bourdain showed us the mouthwatering delights around the globe, Samin Nosrat shows us how we can replicate that in our own homes. In the show Salt, Fat, Acid, Heat (Netflix), (based on her book of the same name) what she tries to accomplish is no mean feat—she tries to teach everyone the fundamentals of good cooking. With travel shots interspersed with her in her own kitchen, Nosrat shows us how we can borrow wisdom from different culinary traditions to make meals we can call our own. I have a bias for Italian cuisine, so my favorite episode is the first episode—"Fat," which is set in Italy.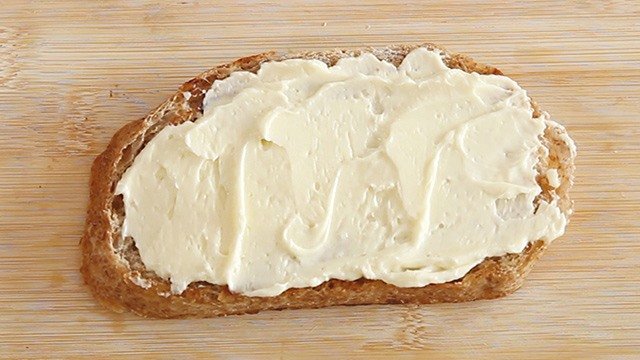 WATCH: How to Make Homemade Butter
Posted in:
Prepping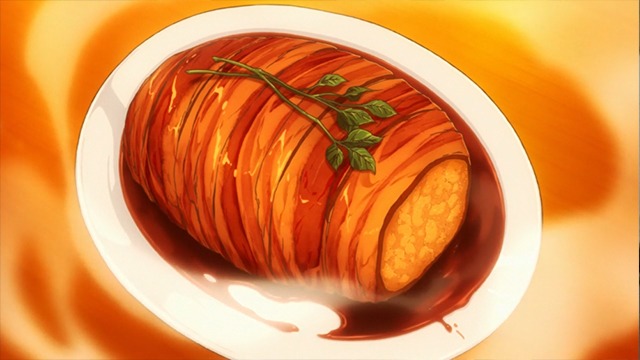 Food Wars!: Shokugeki No Soma
In Food Wars!: Shokugeki No Soma (Netflix), good food is the clothes-off climax, and great food is basically therapy. Watching this coming-of-age anime food show prepares you for the hard-hitting foodie territory in Netflix. While the beautiful Japanese animation is worth the watch alone, what kept me addicted was the humorous and heartfelt way that it teaches you how to appreciate food in its different statures—from lowly diner food, even to pretentious, hoity-toity, fine dining. I'm not kidding, I learned the basics of molecular gastronomy, French cooking, the different types of Hokkaido potatoes, just watching this show. Me, the person who screws up making Lucky Me.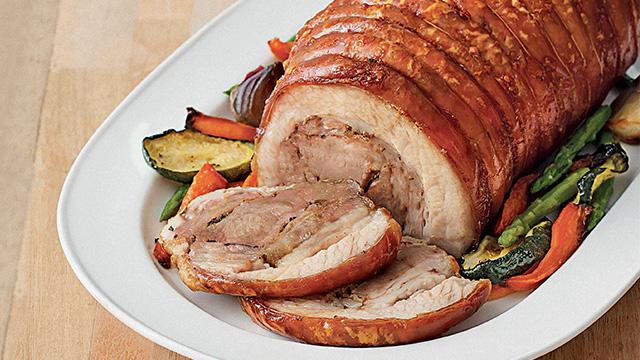 Roast Pork with Crispy Skin
Posted in:
Recipe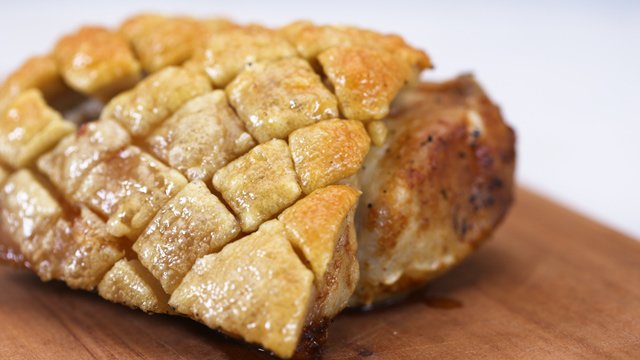 WATCH: How to Make Roast Pork Loin
Posted in:
Cooking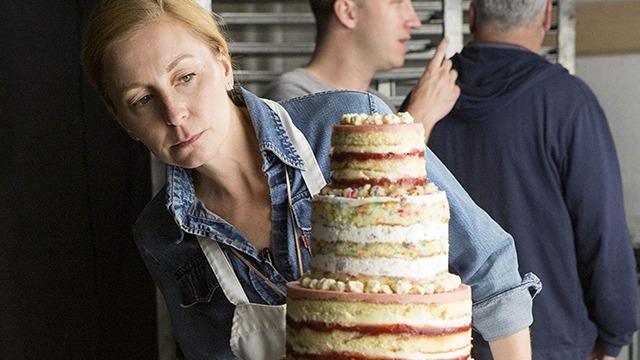 Chef's Table 
And hoity-toity fine dining I thought I was going to get from Chef's Table (Netflix), which is why I stayed away for a good while. It wasn't until I was poked by a friend to watch the female chefs episodes—Christina Tosi, Jeong Kwan, Nancy Silverton, Dominique Crenn—that I really grew to love the show. If you want to see the different culinary traditions a la Food Wars applied in real life, then you gotta see this. It deepened my appreciation for fine dining, yes, but also got a taste of what the Michelin Stars and World's Best Restaurants and why they are so glorified.
ADVERTISEMENT - CONTINUE READING BELOW
Recommended Videos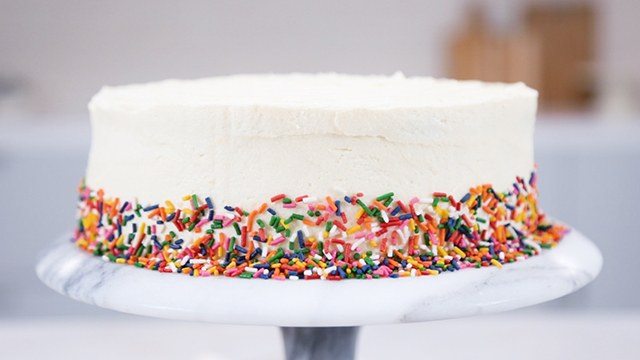 WATCH: How To Make An Easy Sprinkles Cake
Posted in:
Baking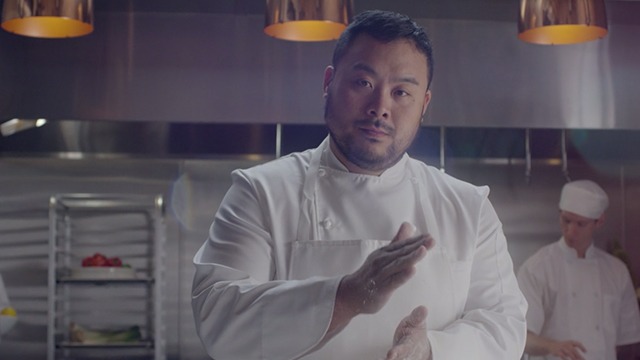 Ugly Delicious 
At the end of the day, though? Chef David Chang is a young GOAT (Greatest Of All Time) who shares the same rebellious spirit as Anthony Bourdain, except with an appetite for innovation. In his show, Ugly Delicious (Netflix), which he executive-produced and features in, Chang challenges the idea of authenticity and culinary elitism. Ugly Delicious is a delightful smorgasbord, themed loosely which can get as specific as "Tacos", or as general as "Home Cooking". Can't get enough of Chang? Check him out in the first season of Mind of a Chef (Netflix).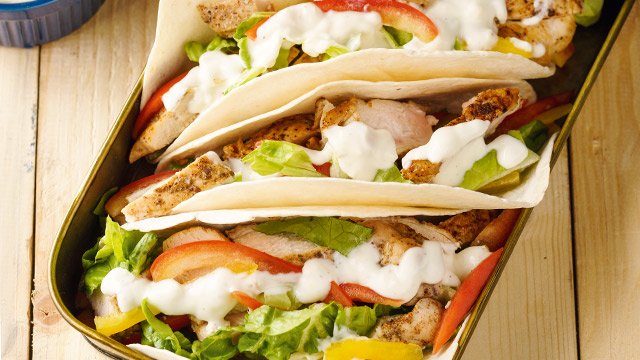 Chicken Tacos Recipe
Posted in:
Recipe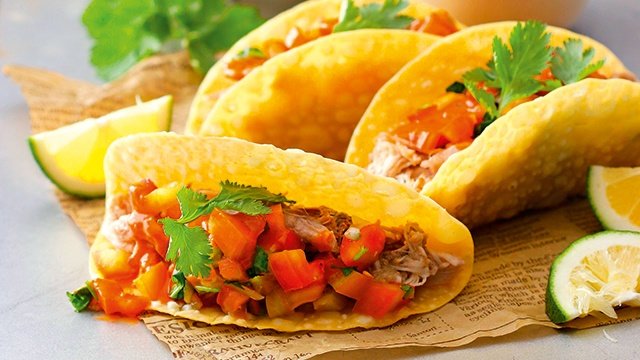 Pork Carnitas Recipe
Posted in:
Recipe
At this point I can manage a basic healthy meal, can cook rice and have learned how to properly season chicken. I know what a sous vide is. I think. I've awakened my senses to what touches my taste buds. No more Lucky Me for me, I guess. 
ALSO READ: