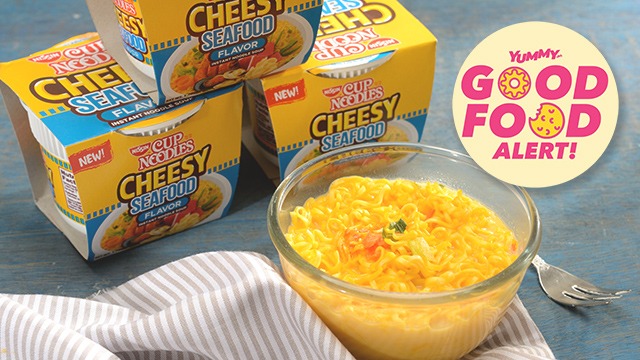 GOOD FOOD ALERT! There are countless ways to use cheese and one of the more uncommon, but delicious nonetheless, way to use cheese is to add it to instant noodles. If we can use cheese with our spaghetti, why wouldn't it work with instant noodles, right? If you're a huge fan of this combo or if you're curious to know how it works, try Nissin's new Cup Noodles in Cheesy Seafood flavor.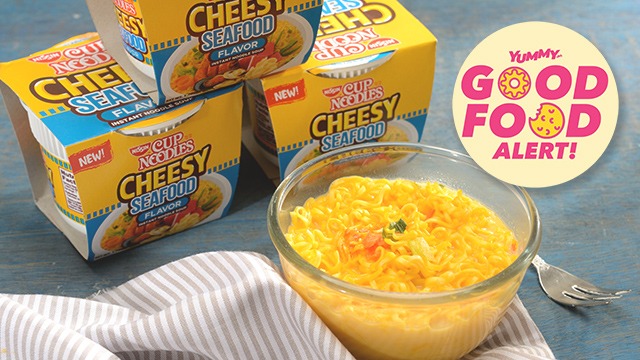 What you need to know
For those who don't frequent the instant noodles aisle in your go-to grocery, Nissin's new Cup Noodles in Cheesy Seafood flavor actually comes from Nissin's classic Seafood flavored instant ramen but with the added cheese. 
Unlike other instant ramen noodles with cheese, like that of Pancit Canton's, Nissin's doesn't come with a cheese sauce, this cup noodles comes with with a cheese powder. All of the seasonings are already inside the cup so you don't have to go through multiple sachets. The only thing you need to do is add hot water, wait until the noodles soften, and eat!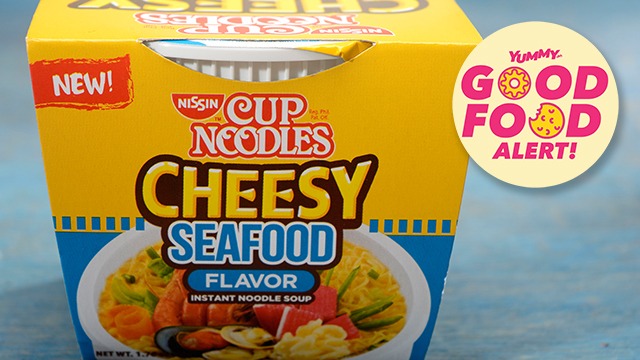 Why we love it
Adding cheese, even in powder form, yields the same results of making the broth creamy and adding complexity to the flavors. The saltiness is the perfect compliment to the fish, seafood flavor of the classic noodles. It's delicious that slurping the broth is inevitable!
The sky's the limit when it comes to dishes and beverages you can pair with instant ramen noodles, but we do recommend pairing Nissin Cup Noodles in Cheesy Seafood flavor with bread and dip it in the creamy broth until it's soaked in it. You can also add your all-time favorite dim sum to your bowl to make it a hefty, filling meal. 
Where you can get it
You can find Nissn's new Cup Noodles in Cheesy Seafood flavor in SM Supermarket for P17 each cup.
Good Food Alert is a weekly update on editors' picks on new food products, grocery items, desserts that are worth the calories, and dishes you shouldn't miss out on.
ADVERTISEMENT - CONTINUE READING BELOW
Recommended Videos