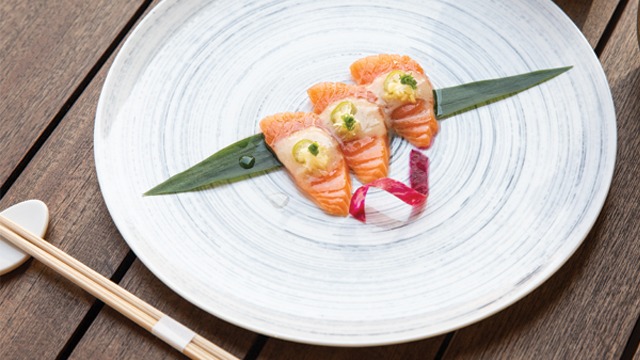 Nobu restaurants around the world are known for sushi creations fused with local flavors and Nobu Manila strives to create the same experience in Manila with a new omakase menu available this August. New head sushi chef Keiichi Hirukuwa decided to play with Filipino flavors! 
Chef Hirukuwa has only been in the country for two months but he managed to take the nuances and flavors of popular Pinoy dishes and created delicious dishes like you've never had them before.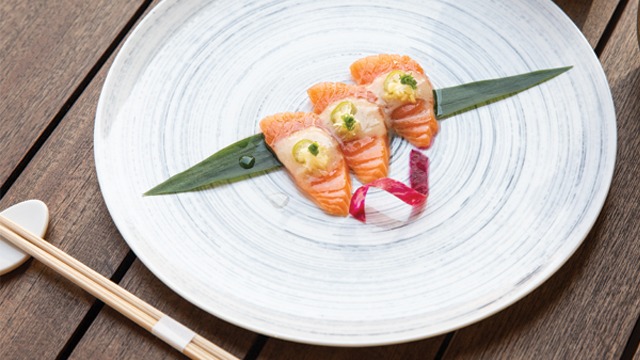 One would never dare add gata to fresh and succulent salmon sashimi but his is dotted with coconut milk (deliciously flavored with pineapple, ginger, onion, leeks, and amazu, a Japanese sweet and sour sauce), adding a creamy fresh bite to the sashimi slices.
He took the best layers of flavor in adobo and tuna sisig, and added them to sushi. He played with umami-rich miso and layered it with coffee, making a cappuccino ice cream dessert burst with light coffee flavors, salty notes, and crunch, thanks to the bed of nuts cradling the ice cream.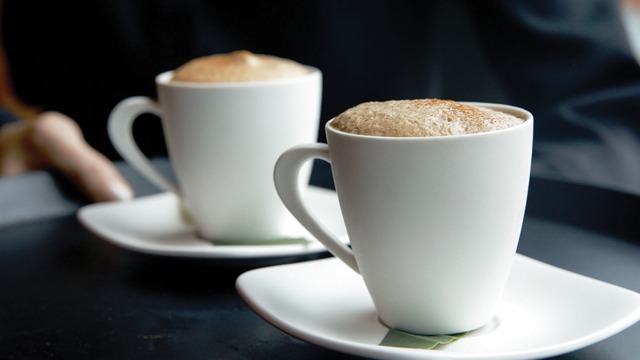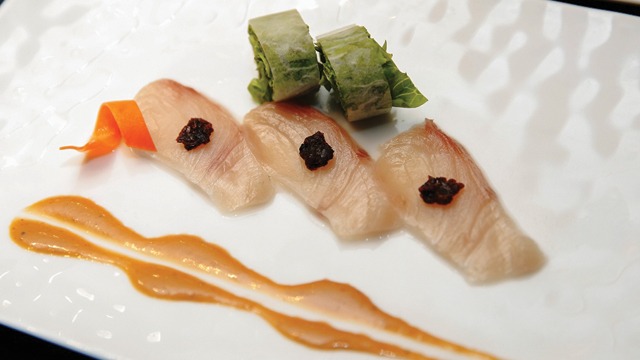 Deconstructing kare-kare might be difficult for some but chef Hirukuwa took on the challenge. He plated yellowtail fish (hamachi) slices with a dot of bagoong and added a yellow-orange sauce on the side which turned out to be a combo of peanut sauce and Japanese mustard. It was his version of kare-kare and it was delicious. It was umami-meets-peanut-butter-and-fresh-fish in every bite.  
"I never thought about using peanut butter before. I loved it!"
Before coming to Manila, his experience with Filipino food was limited to lumpia and siopao. "Chef Mike [de Jesus] and the other chefs invited me over to their parties at home and I tried a lot of Filipino dishes," chef Hirukuwa tells us. Luckily for us, most of his introduction to Filipino food is by way of home cooking, undoubtedly one of the best ways to sample a culture's best dishes. "I also have experience in cooking Thai food before," he adds, so working with gata wasn't an entirely new experience.
Born in Tokyo, Japan and raised in Florida, USA, Hirukuwa worked in Nobu Malibu for two years before joining Nobu Manila. "I want to create Nobu dishes that you can only eat in Manila," he says.
The Omakase menu is now available for dinner and includes various courses at Nobu Manila, City of Dreams, Pasay.
ALSO READ: