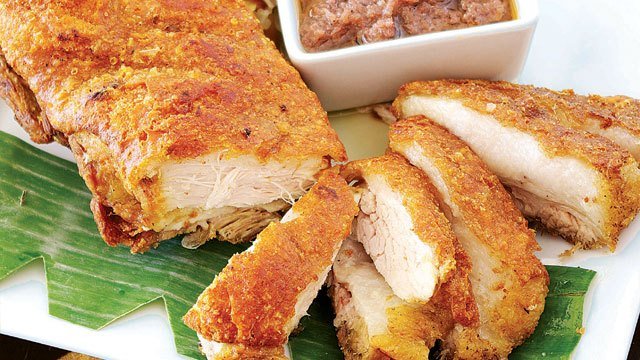 Noche Buena, which is Spanish for "night of goodness," is the bountiful feast served during the eve of Christmas. The typical Noche Buena spread for most Filipino gatherings include the hamonado, embutido, baked macaroni, bringhe (local paella), and sometimes, lechon. But this isn't the same case for other Filipinos who live in the different regions of the Philippines. These are the unique, special dishes and delicacies on their Christmas spread: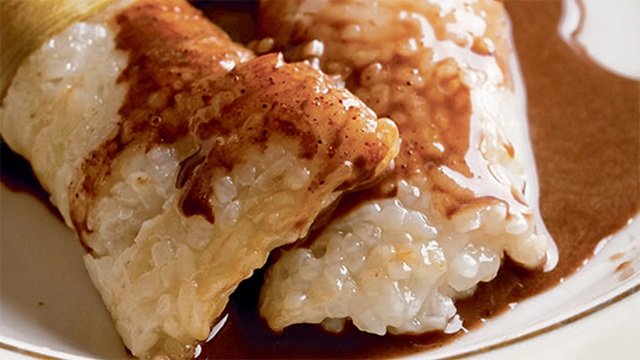 Dumaguete: Budbud
According to a local from Tanjay, Dumaguete "In Tanjay we serve almost the same [lechon, ham, steak, and pancit] but we have our budbud with chocolate and mango to complete the table." Budbud, Dumaguete's kakanin (rice cake), is traditionally made with white, long-grain glutinous rice, milk, sugar, and a bit of salt—then steamed in banana leaves to give it its distinct aroma. The budbud, although delicious as it is, is usually served with a cup of hot chocolate (or the local tablea) and served with sweet yellow mangoes. Tip: Don't eat the budbud, mango, and hot chocolate one by one. Get a forkful of budbud and mango, then dip in hot chocolate!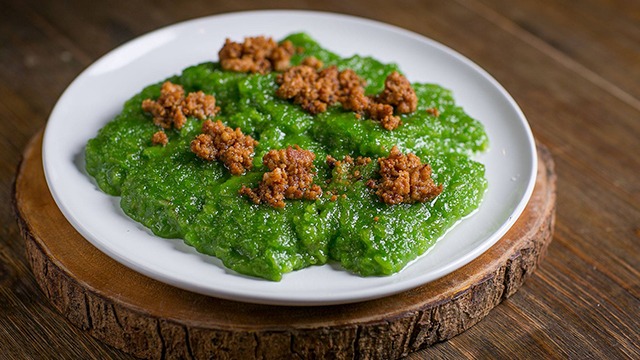 Pampanga: Duman
There's so much more to Kapampangan cuisine than their famous sisig, bringhe, morcon, crispy camaru (fried crickets), and betute (stuffed frog). A Kapampangan shares that duman, an extra special type of kakanin found in Pampanga during the Christmas season, is typically served for Noche Buena.
The duman is a green kakanin (rice cake) that is made of sticky rice that's beaten from its husk and toasted in a clay oven. The vibrant green color naturally comes from the kernels of rice that did not fall off the husks. These are then soaked in water, cooked for 30 minutes or so, and then pounded. According to the Kapampangan, the duman is best served with hot carabao milk and latik.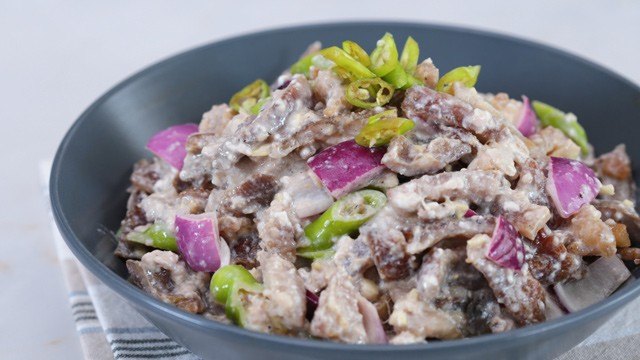 La Union and Ilocos: Dinakdakan
A local from La Union, shared that Ilocanos have dinakdakan for Noche Buena, saying that "because of its strong flavor, this is best eaten with plain white rice." What makes it flavorful? This Ilocano dish is made of grilled and boiled pig parts, namely the pig's head, ears, and brains. These are then tossed in a tangy dressing, minced ginger, red onions, and chilies that give each bite a spicy kick.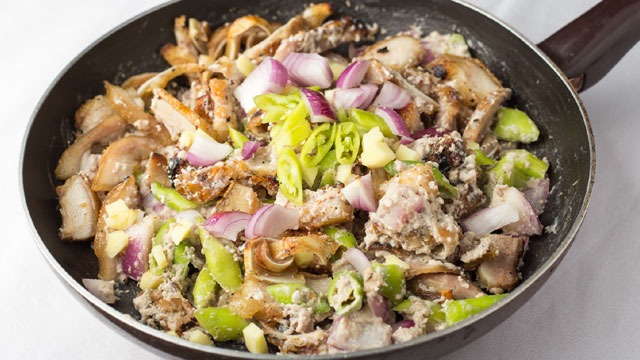 Dinakdakan Recipe
Posted in:
Recipe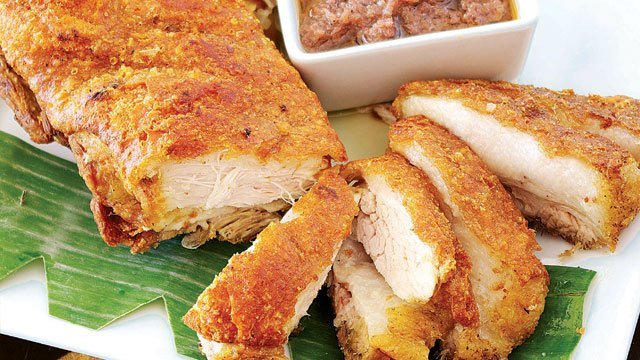 Vigan, Ilocos: Bagnet 
Another Ilocano specialty is the bagnet, often called "chicharon" by the Ilocanos. This famous dish is a staple for their Noche Buena. The Ilocano bagnet is a deep-fried pork belly that has a crispy, crunchy skin and tender, juicy meat. This is best served dipped in your favorite sawsawan and mountains of steamed rice. According to other Ilocanos, they also make sure to include Tongson's royal bibingka and to their Noche Buena spread. Tongson's royal bibingka can be specifically found in Vigan, City.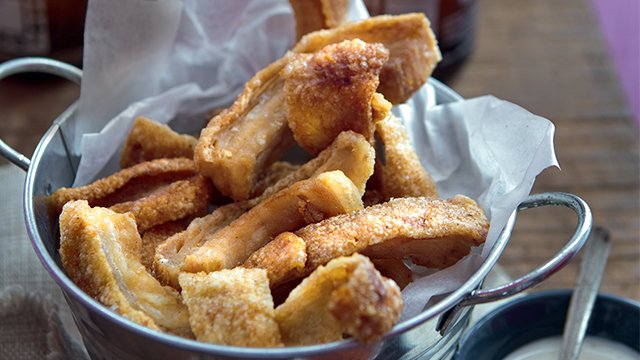 Bagnet Chicharon Recipe
Posted in:
Recipe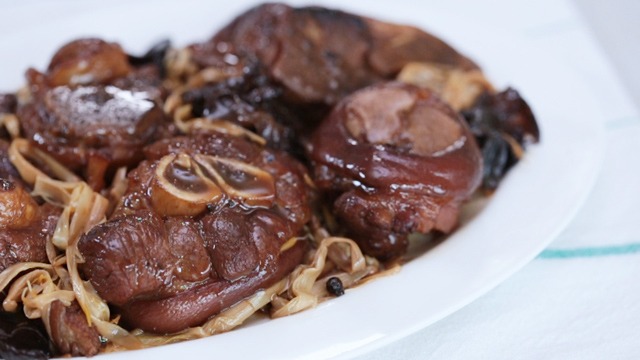 Davao: Humba 
Humba, a Visayan comfort food, resembles the well-loved adobo dish because it also uses soy sauce and vinegar. What sets humba apart is that this soft, fragrant pork stew uses pork knuckles and typically adds vinegar, soy sauce, sugar, tausi (black beans) and banana blossoms. Sometimes, pineapple juice is added to the dish to give it a more sweet and sour taste. Some locals say that the longer this dish is stored, the better it actually tastes! Also, according to a few Davaoeños, they often serve a buffet of fresh fruits to be paired with sweetened cream for Noche Buena, too. 
ADVERTISEMENT - CONTINUE READING BELOW
Recommended Videos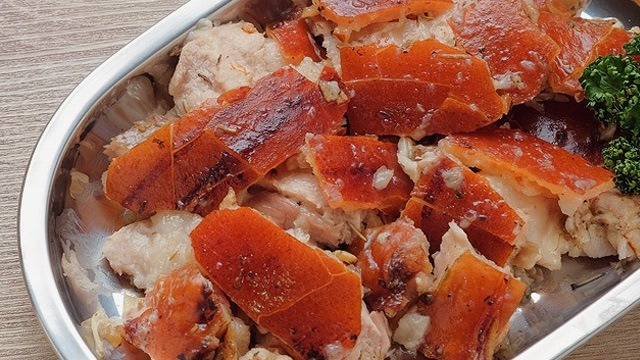 Cebu: Lechon
Of course, Cebuanos will add their famous juicy Cebu lechon to their handaan (feast)! This type of lechon (pig) is heavily stuffed with various spices and herbs before it is roasted over a pit of charcoal. Among the usual flavorings added to Cebu lechon are lemongrass, saba (taro plant), green onions, sliced onions, garlic, black pepper, and salt. This lechon is usually dipped in spiced vinegar—not to be confused with Luzon lechon which is best dipped in liver sauce.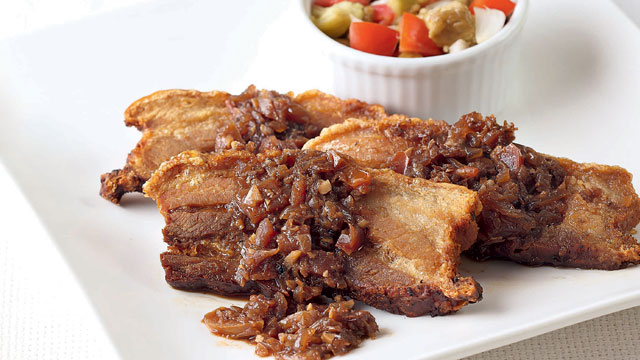 Crispy Lechon Liempo with Bagoong Sauce
Posted in:
Recipe
ALSO READ: