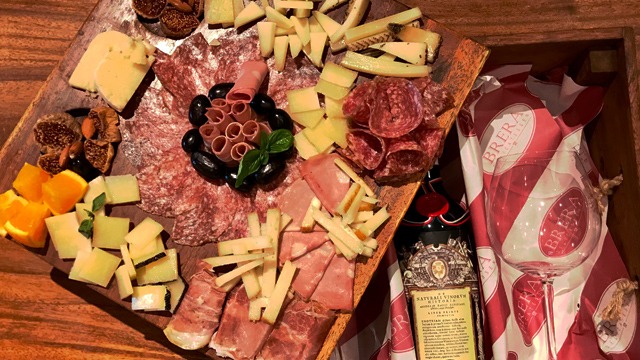 If there's one night of the year to truly make special, it's Christmas. Birthdays celebrate one person at a time, but Christmas is a time for everyone. We've got just the thing to turn your Noche Buena into a night to remember. How about having the most delicious cold cuts, cheese and fine wine at your dinner table? 
Brera Delicatessen recently launched their completely customizable gift boxes just in time for the holiday. With their incredible range of charcuterie, cheese, wine, and other fine imported goods, you are bound to be satisfied. Unlike any other gift-basket you've ever received or given, every item from them is sure to be well-loved and treasured.  
[instagram url="https://www.instagram.com/p/BqpBGdZFFdW/"]
Paolo Durante's pick for what you can't miss out on at Brera

 

Delicatessen's

 

is none other than this dry-aged steak. We can't help but agree.
You know the moment you enter Brera Delicatessen that you're getting something special. Just beyond the entrance is a glass room. One wall is made of pink Himalayan salt bricks where prime meats hang from the ceiling or on racks. These meats are left to intensify in flavor and tenderness with each passing day inside that salt-lined room. When ordered, it's cooked on a custom charcoal grill for perfect char marks and an infusion of smoke. Its tender, soft, rich cut is unlike any other meat you've had.
Inside the deli itself, you'll find even more magical food finds you can add to your gift box. Hanging from their ceilings are Iberico hams. In their refrigerators, an even wider array of charcuterie is available: they have 100 choices sourced from Spain, Italy, France, Germany, Greece, and Turkey. 
Love funky blue cheese? They boast of having the widest selection of blue cheeses. (We recommend the goat cheese with rosemary which has an unexpected yet pleasant surprise of heat.) These and any of the 250 different kinds of cheeses that are also available are perfect matches with the charcuterie.
They also have great wines. One of the recommended wines under P1000 is the Acantus (P895), a mix of Tempranillo and Cabernet Sauvignon wines. They also have beers, including Efes, a beer from Turkey known as one of the best in the world.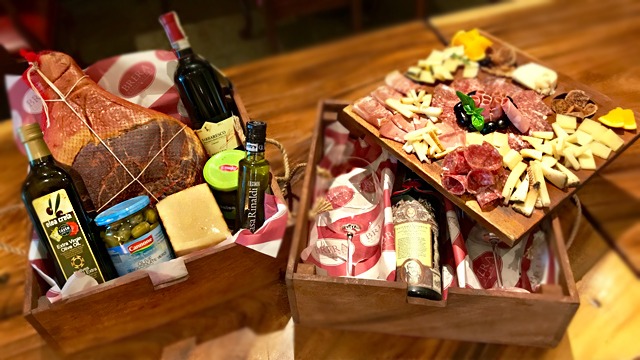 Christmas is the perfect time to indulge and splurge! Who needs a flight ticket to go abroad for the holidays? A gift box from Brera will take you and your family's palate to the finest parts of Europe.  
ALSO READ: