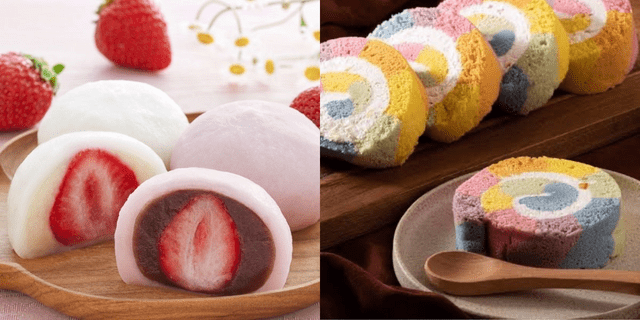 What are your plans for Valentine's Day? Are you dining out or staying in? If you're choosing to spend it in the private, more intimate space of your home, you can make the celebration sweeter with the rare bottles of liquor and desserts at the Nukumori Valentine's Fair at Mitsukoshi Mall Bonifacio Global City.
Nukumori Valentine's Fair, hosted by Japan External Trade Organization (JETRO), highlights the similarities between Japan and the Philippines when it comes to their love language: food. The fair, which runs until February 14 only at the mall, will include imported confections and bottles of sweet liquor from Japan which are perfect to celebrate the sweetest day of the year.
Here are the different sweet items you can buy at the Nukumori Valentine's Day Fair at Mitsukoshi, BGC:
Fruit Daifuku Mochi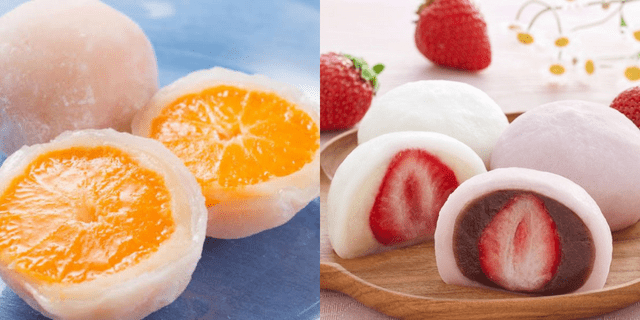 The Fruit Daifuku Mochi is a popular handmade confectionary made by Shinkinedo. They are known for their Mikan Daifuku which uses oranges from the Wakayama Prefecture and the Shine Muscat Daifuku which uses that very expensive juicy green Muscat grapes.
Roll Cakes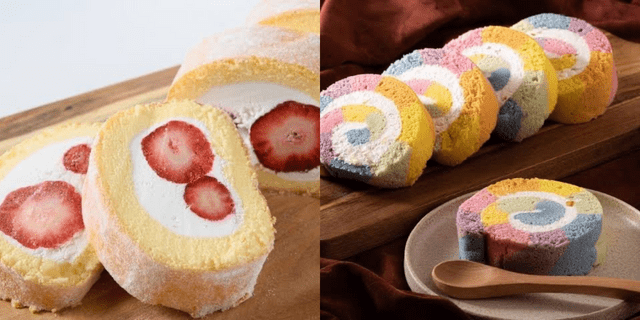 If you're a fan of light, fluffy chiffon cakes, then Japan's cake rolls are made for you. You can try these roll cakes, also made by Shinkinedo, that come in Plain (filled with a soft scream), Amaou Strawberry, and the pretty and vibrant Rainbow Roll. There's also the Roll Cake Tower which has mini roll cakes that you can stack on top of each other to form the tower. It includes nine flavors which are Plain, Black Tea, Strawberry, Mango, Chocolate, Black Sesame, Marron (chestnuts), Green Tea, and Raspberry.
Soft Haniue Rice Cake
This is also made by Shinkinedo. This is a cake filled with red bean paste and soft chestnuts.
Baumkuchen of Sanporoku
These are Hokkaido's famous chocolate-covered cookies which use a special Tokachi flour that's made in the region. It's available in three flavors which are Plain (covered in milk chocolate or white chocolate), Maple, and Sanporoku Small Cut Baumkuchen.
ADVERTISEMENT - CONTINUE READING BELOW
Recommended Videos
Raisin Cream Sandwich and Hokkaido Butter Rich Cookies
The Raisin Cream Sandwich and Hokkaido Butter Rich Cookie is another sweet treat from Hokkaido, made by Wakasaya Honpo. These cookies are known for their rich and creamy flavor. Just in case you didn't know, Hokkaido is known for the high quality of its dairy products, including butter.
Butter Cream Sand Cookie by Ryugetsu
Also, a famous treat in the Hokkaido region is the Butter Cream Sand Cookie by Ryugetsu. This uses buttercream with ingredients all sourced from Hokkaido and then sandwiched in between Okhotsk salt-flavored sable cookies.
Little Kiss Liquor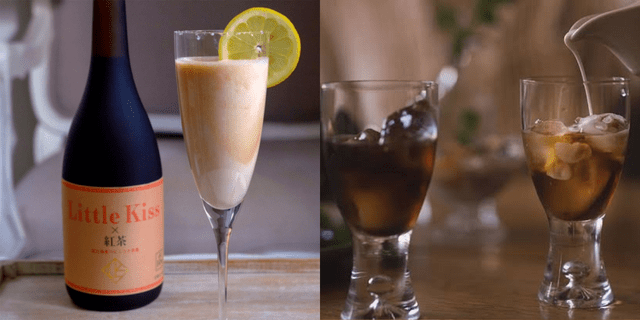 The Nukumori Fair is selling the delicious Little Kiss dessert liquors in two flavors: Coffee Shochu, which uses coffee from Japan Columbia, and Brazil, and Kome Shochu, while the other flavor is he Black Tea Shochu which uses Benifuuki black tea leaves from Tokunoshima in Kagoshima Prefecture, then soaked in Kome Shochu and black sake.
You can enjoy Little Kiss on its own because it is sweet as is, but you can also add sparkling water if you want to add more fizz and to make it extra refreshing. You can also add milk to make it sweet and creamy.
Komasa Gin Hojicha
This gin has the flavors of Hojicha or roasted green tea, sourced from the tea-producing region Kagoshima, and it has hints of Juniper berries and Japanese cypress. You can enjoy it on its own or with a tonic to make a G&T.
The Nukumori Valentine's Fair is by the entrance of Mitsukoshi, near Matcha Tokyo, and will only be available until February 14, 2023.
*****