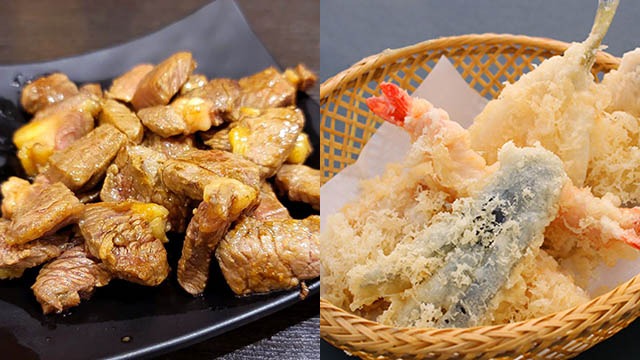 Eating at buffets is always a fun experience, but it can sometimes get overwhelming when there's a lot of delicious food to choose from. At P1,288 per person, Ogetsu Hime's Oget All-You-Can Buffet is a great deal that's sure to leave your belly full and your Japanese food craving satisfied.
The Oget All-You-Can Buffet includes their U.S. Angus Tenderloin, U.S. Angus Rib Eye, Premium Sushi, and more than 130 Specialties plus free-flowing drinks. Here are our food recommendations on what to try, plus some tips on how to best enjoy their buffet!
Here's their extensive buffet menu:
(Note: The new updated price of Oget All-You-Can is P1,288 per person.)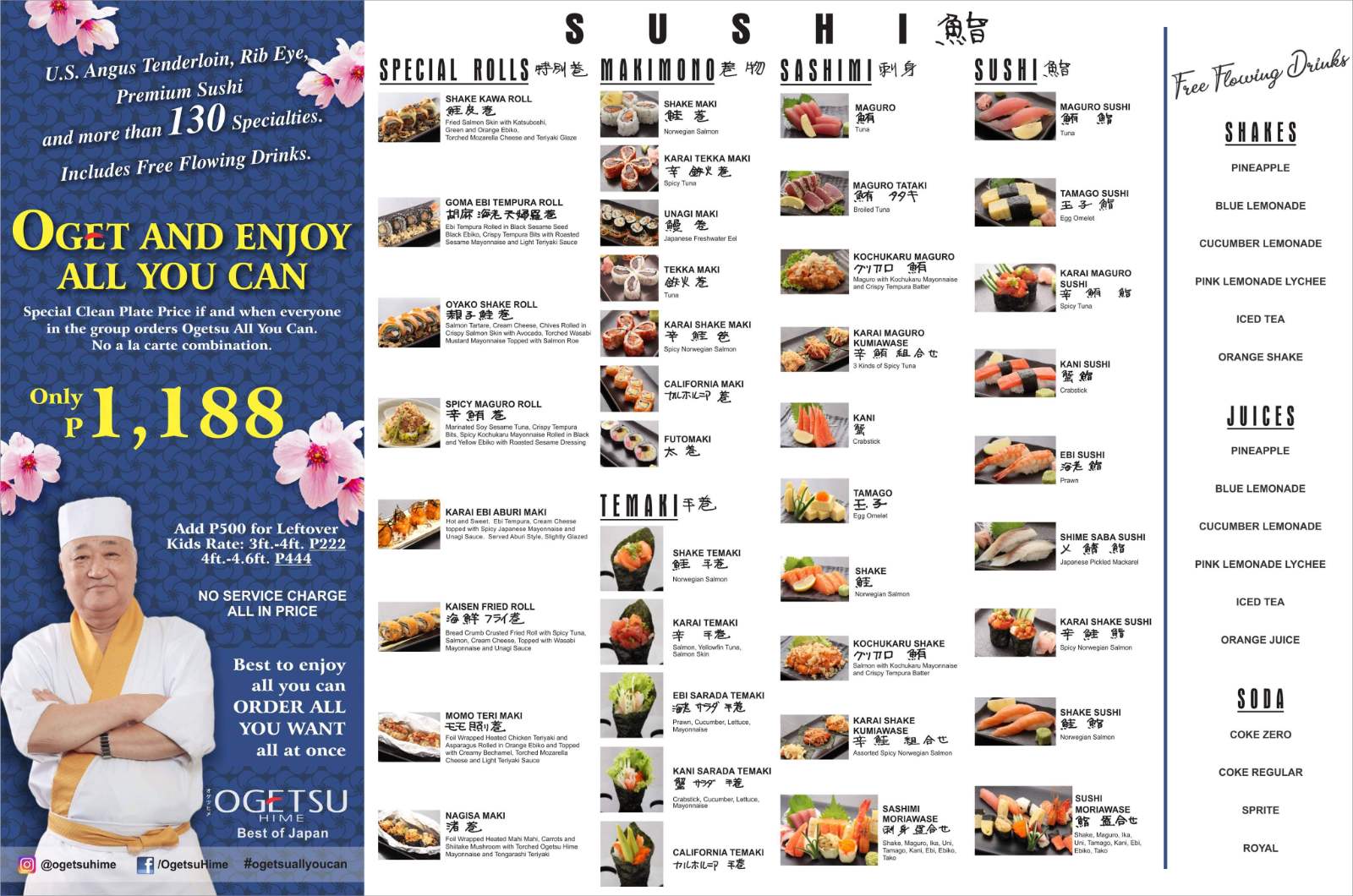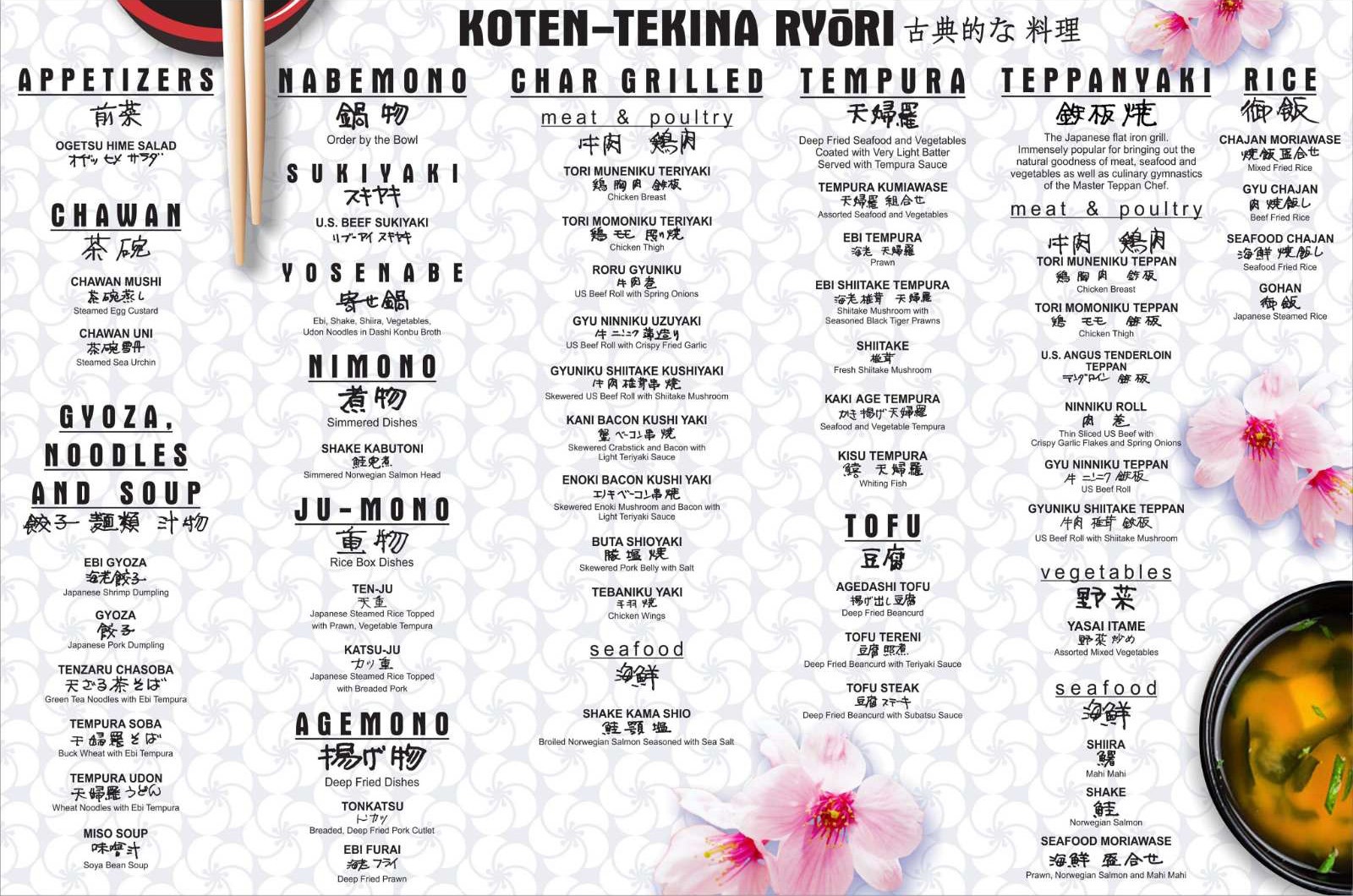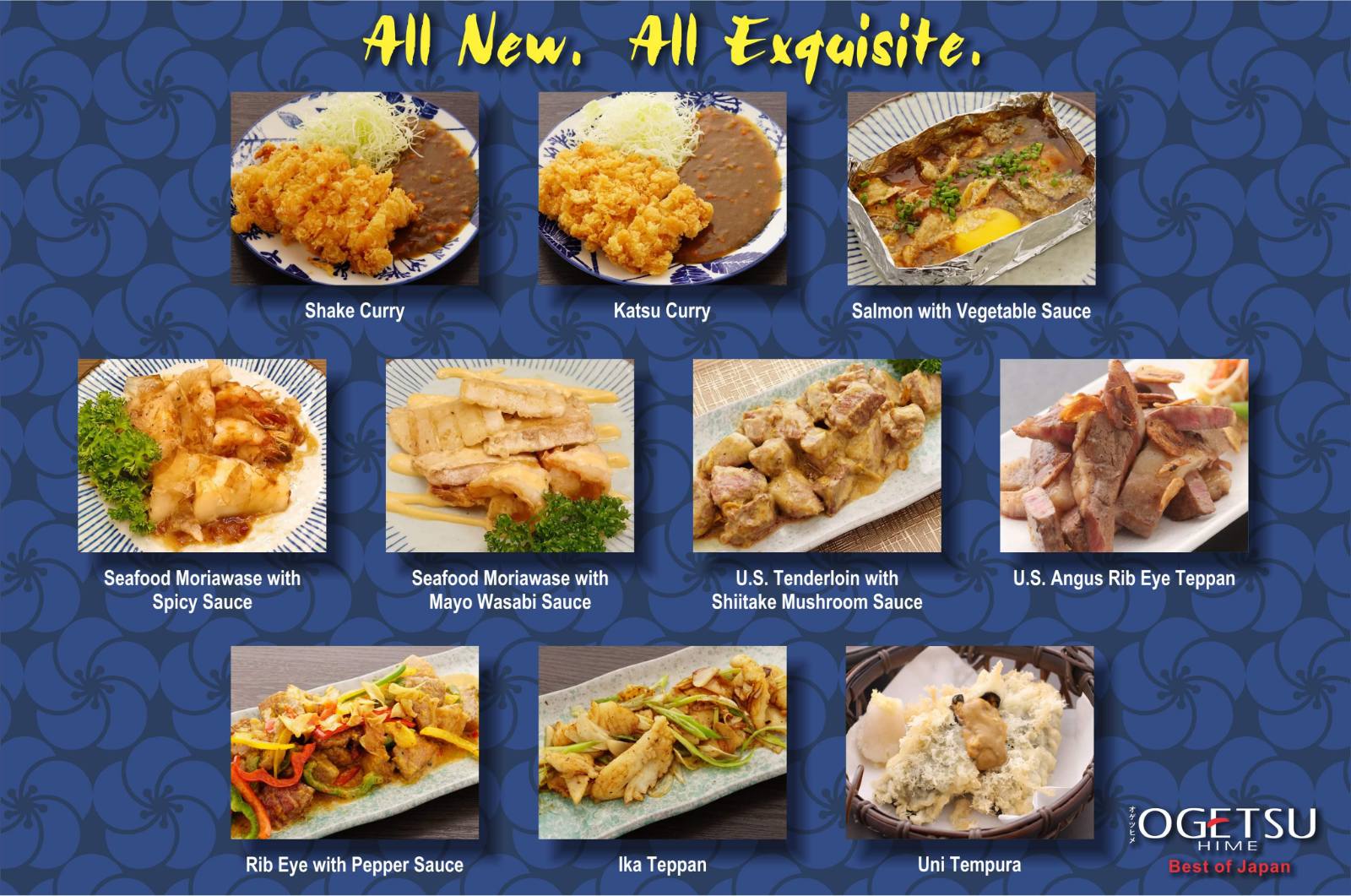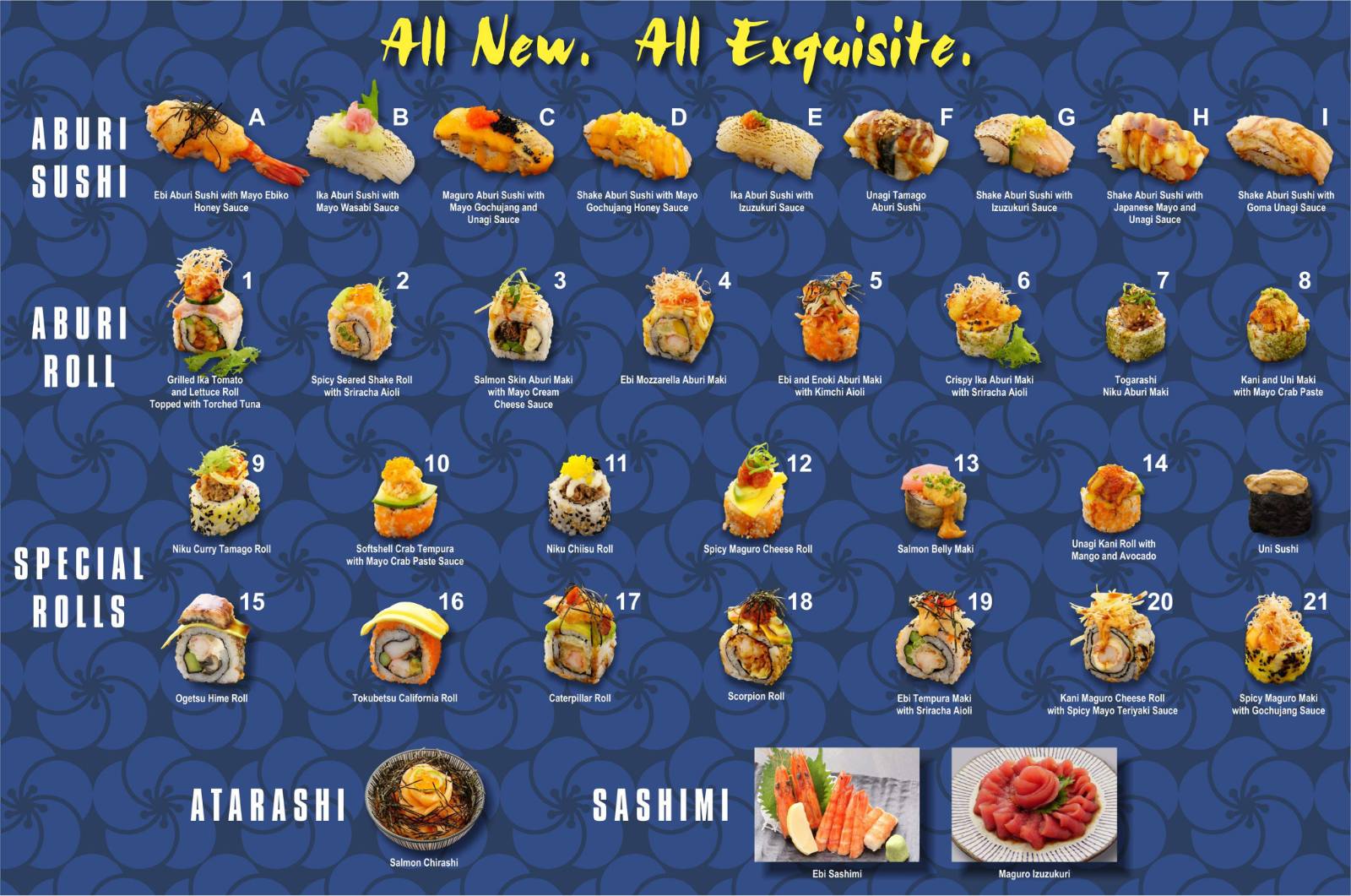 Must-Try Food At Ogetsu Hime's Buffet
You can't go to Ogetsu Hime without trying their beef teppanyaki, and one of the best things about their buffet is the U.S. Angus Rib Eye. It's soft, juicy, and cooked to perfection on their teppanyaki grill by a chef who only makes them in small batches. This ensures that every time you get a plate of the rib eye, it is freshly grilled and oozing with juice and flavor.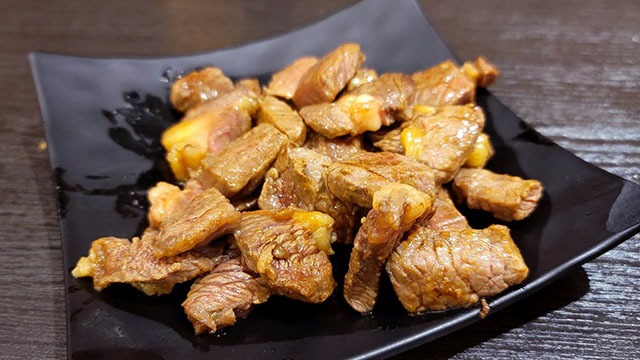 In any Japanese buffet, the tempura is always one of the most popular items, and Ogetsu Hime's prawn tempuras do not disappoint as one of their best offerings. The crunchy breading is a given, but what makes it better is that not only is the prawn mildly sweet and meaty, each bite gives you a proper prawn-to-breading ratio.
[facebook url="https://www.facebook.com/OgetsuHime/photos/3090792424363004/"]
Ogetsu Hime prides itself on its premium sushi, and our top three favorites were the Ogetsu Hime Roll, which is an unagi (eel) and ebi (shrimp) tempura roll with furikake, sesame seeds, cream cheese topped with a slice of avocado and grilled unagi; the Oyako Shake Roll, which has salmon tartare, cream cheese, and chives rolled in crispy salmon skin with avocado and torched wasabi mustard mayonnaise; and the Spicy Maguro Roll, which is topped with marinated soy-sesame tuna and crispy tempura bits tossed in spicy kochukaru (chili pepper flakes) mayonnaise.
[facebook url="https://www.facebook.com/OgetsuHime/photos/3159774907464755/"]
They offer a great selection of free-flowing drinks as well, and you can choose from a variety of shakes, juices, and sodas. We were impressed to note that their Pineapple Juice tasted like it was freshly squeezed and were pleasantly surprised by the Pink Lemonade Lychee. It's a mildly tangy lemonade and the sweet lychee made a fun and interesting flavor combination.
ADVERTISEMENT - CONTINUE READING BELOW
Recommended Videos
How To Make Your Ogetsu Hime's Buffet Experience Sulit
1 Make a reservation days in advance.
As with most popular buffets, it's always best to reserve a table in advance, so you know you're going to have a table. On holidays, however, it's especially important but if you want assured seats (especially if you're dining with a large party), it's better to reserve at least a day in advance. Otherwise, you can still go as walk-ins. The staff will call you via mobile once they have a table ready for you.
2 Not all food on their buffet menu is on the buffet table.
This can be a bit confusing at first, but rest assured that if they're not readily available on the buffet table, you can still order them from the waitstaff. Some food, like the agedashi tofu and the seafood moriawase, which we also highly recommend, are best served freshly cooked so you need to order these as you eat.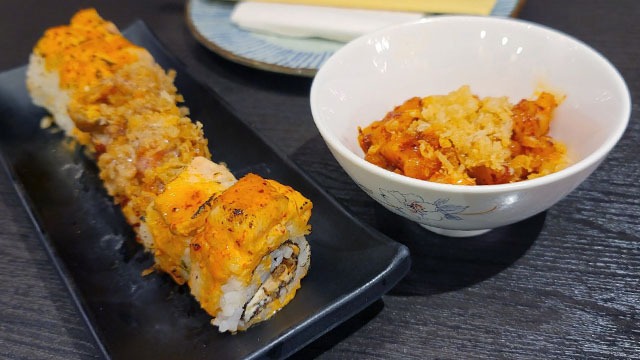 The same goes for the sushi bar. The sushi bar has its own section off to the side of Ogetsu Hime in Megamall, and most of the premium sushi rolls are already displayed; simply ask the sushi chefs to plate them for you. However, if you don't see the food you wanted to try from the menu, you can ask the sushi chef to prepare them for you on the spot! One such menu item is the Kochukaru Shake, which is a spicy salmon sashimi salad tossed in kochukaru and spicy toasted sesame oil, and topped with tempura flakes.
3 Order the U.S. Angus Beef from the waitstaff.
The chef who is assigned to the teppanyaki grill only makes small batches of the beef teppanyaki, so it runs out fast when there are people waiting in line at the buffet table. However, we discovered that you can also order a plate from their waitstaff, and this way you don't have to wait in line at the teppanyaki grill! It's convenient and you can enjoy the rest of the buffet while you wait for your plate to arrive.
Ogetsu Hime is located on the Mega Fashion Hall, Level 3, SM Megamall with contact numbers 28637-7510 and 0917-576-2377, in Sky Park, Level 5, SM Aura Premier, Bonifacio Global City, Taguig City, with contact numbers 28519-9840, 28519-9740, and 0917-809-6585. For more information, visit their Facebook page or message via Facebook messenger.
***