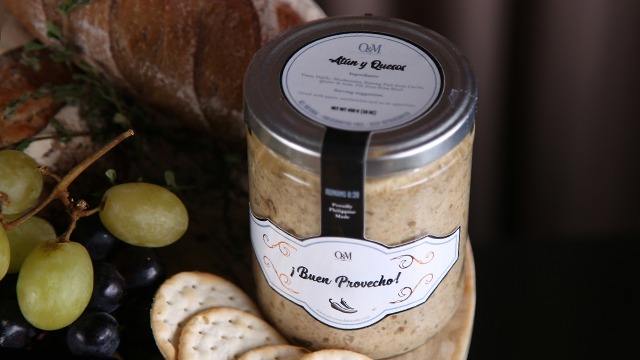 Complete your Noche Buena spread with these bottles of delicious jam and deli goods from Oliver and Maude. You can use these bottles for just about anything: in your pasta, as a sandwich spread, as salad dressing, as cracker spread, and chutney or relish!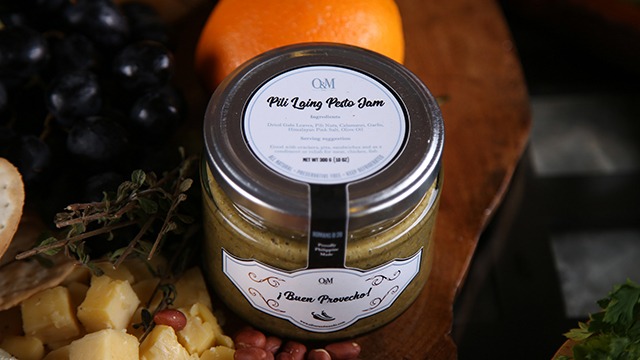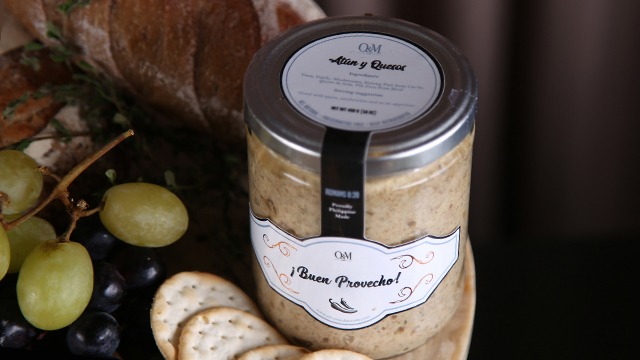 The Pili Laing Pesto Jam is made with dried gabi leaves, pili nuts, calamansi, garlic, Himalayan pink salt, and olive oil. This flavorful jam works well with plain crackers and pita. You can even use it as a condiment or relish for meat, chicken, and fish. Tip: serve this with cream cheese or queso de bola!
If you like all things cheesy,the bottle of Atun y Quesos is made with tuna, garlic, mushrooms, kesong puti from Cavite, queso de bola, and pili nuts from Bicol. This comes in handy for cheese fans who love a good cheesy pasta or sandwich.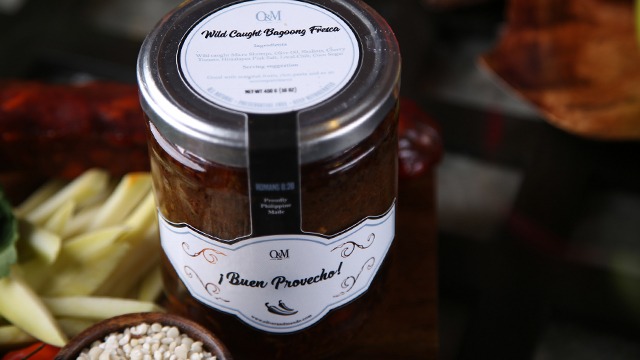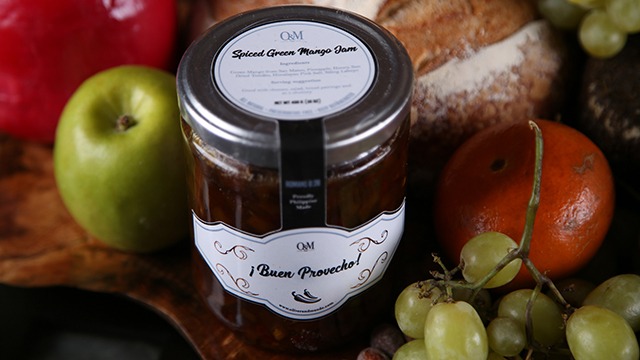 Do you love bagoong? Try this Wild Caught Bagoong Fresca that's made with wild-caught micro-shrimps, olive oil, shallots, cherry tomato, Himalayan pink salt, and siling labuyo. Just like regular bagoong, you can use the Wild Caught Bagoong Fresca with seasonal fruits (like green mangoes!) or cook it with rice to make delicious bagoong fried rice for breakfast. The Spiced Green Mango Jam is made with sour green mango from San Mateo, pineapple, honey, sun-dried tomato, Himalayan pink salt, and siling labuyo. You can use this tangy jam to pair with cream cheese on top of crackers or you can use this jam as salad dressing!
ADVERTISEMENT - CONTINUE READING BELOW
Recommended Videos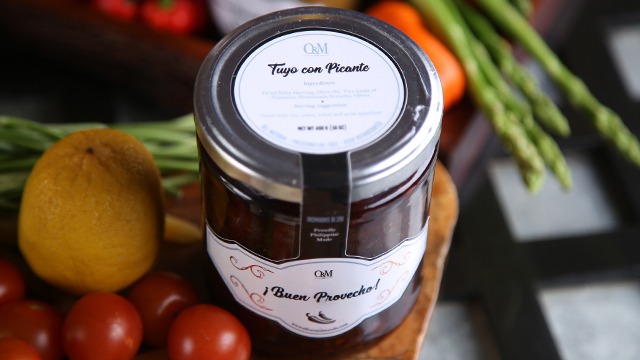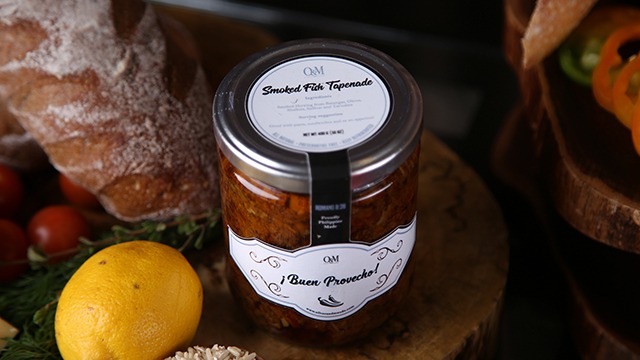 The Tuyo con Picante is made with dried salty herring, olive oil, two kinds of tomatoes, olives, and homemade Sriracha. You can make this your ulam and pair it with mountains of steamed white rice! For a quick and light meal, you can also use this with blue cheese as pasta toppings. The Smoked Fish Tapenade is made with smoked herring from Batangas, olives, shallots, saffron, and tartufata. You can use this smoky-flavored paste as your pasta sauce, sandwich spread, and you can eat it as is–as an appetizer.
For more information, visit Oliver and Maude's official website or contact them through this number: (0917) 127-7979.
ALSO READ: