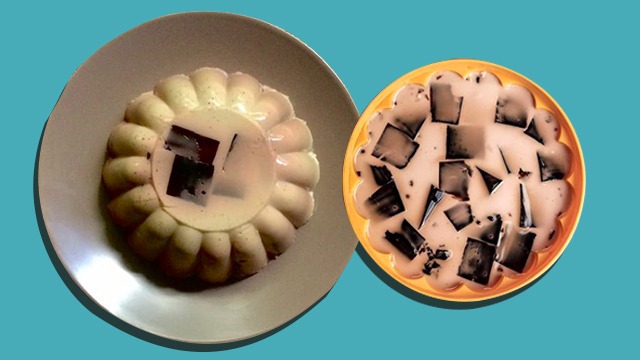 When the classic gelatin dessert Cathedral Windows is mentioned, an image of a cream-colored gelatin dome with colorful cubes comes to mind. one day, on the other hand, has a different kind of Cathedral Windows on its menu.
one day's Coffee Cathedral is a combination of two well-loved gelatin desserts, namely the Cathedral Windows and coffee jelly. According to one day, the three main ingredients used for this two-in-one gelatin dessert are coffee, milk, and gelatin.
[instagram url="https://www.instagram.com/p/CTbEb04hDwB/"]
This is a simple and ingenious way to combine these two desserts. on day turned the sweet cream of coffee jelly into a gelatin mixture, added in cubes of coffee-flavored gelatin in one container, let it cool inside the refrigerator, and you get a sliceable coffee jelly dessert!
one day's Coffee Cathedral costs P380/14×6-centimeters. You can place an order by sending them a message on Instagram.
*****