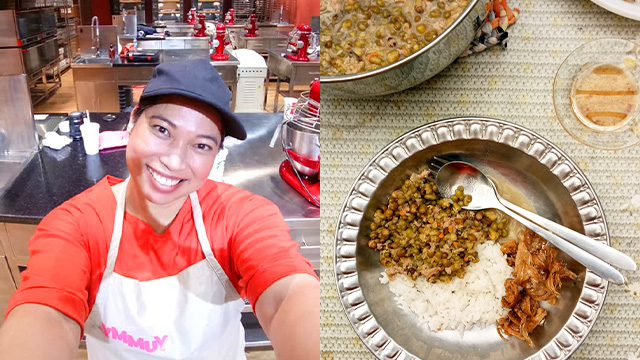 There's a reason why people are trained to cook. It takes time and effort to perfect the art of dicing carrots into 1/4-inch cubes with precision every time someone puts a knife to a vegetable.
These are the skills that you witness and pay for when dining out at restaurants. Chefs are meticulous creatures. Each piece of food is scrutinized to be as perfect as it can be before it is chosen to grace your plate. For that to happen, chefs have already worked the greater part of the day to chop, slice, mold, shape, etc. each part of your dish.
I should know. I was once one of them. 
But let's be practical. Do home cooks have the same luxury of time to exert all that effort to work all day on a dish? No, right? And that's okay.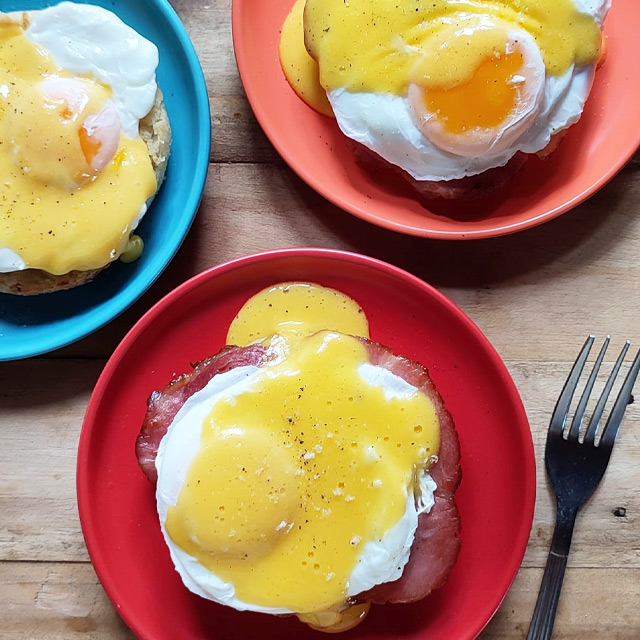 Not every dish you cook at home needs to be a gastronomic masterpiece.
Nor does your dish need to be worthy of a fine dining restaurant or even your social media feed.
And yes, it really is okay since you should be cooking for yourself.
Let's be honest this time; few have the time to do this kind of cooking—plated, perfect, and presentable—if they are not being paid to do it. It's just not worth the time or effort! I personally cook simple food at home such as monggo and dried dilis, baked chicken, spaghetti, or soup with a sandwich for a light snack. I love good bread, so one of my favorite breakfast meals to prepare is super simple: good crusty bread with butter. When I'm craving dessert, a good old-fashioned chocolate chip cookie or some cupcakes are my go-to desserts.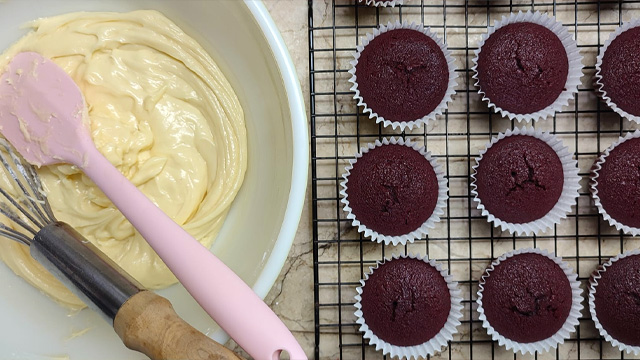 When I'm feeling extra fancy on a weekend, I might make eggs benedict using a large pandesal and a slice of cooked ham. It's probably easier for me, given I received training to make this, but here's a little secret: when I'm not cooking with my (metaphorical) chef's hat on, I opt for easier ways to do things.
For example, instead of poaching the eggs in water (which, even for me is quite stressful), I use a nonstick pan to poach the eggs — they don't need to be swirling around in water, you know! And if I'm being lazy, I fry sunny-side-up eggs instead. To make the hollandaise sauce, I usually opt for the blender or food chopper to instead of whisking it over a double boiler. There are other hacks just like these that make cooking deceptively difficult recipes at home easier, and even more recipes that actually only need a few easy steps to make when you break them down.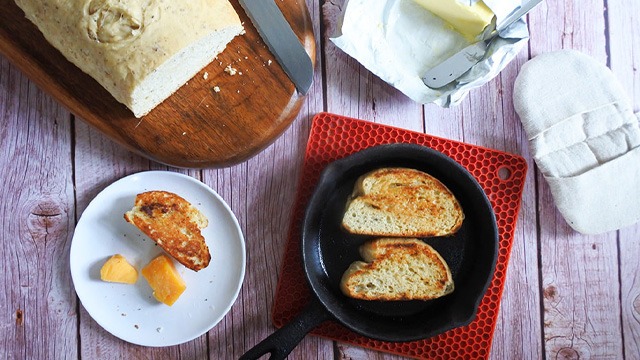 All these food may sound "fancy" but they are not. What they all are are food that I made that made me happy and that is because it's food that tastes good to me. What anyone else thinks of them is secondary to my selfish need to make good food.
ADVERTISEMENT - CONTINUE READING BELOW
Recommended Videos
That's why every time I cook or bake, my biggest, most worrying thought is whether I like how it tastes. I ALWAYS make sure it tastes good to me first because if it does not taste good to me, how could it taste good to someone else?
Cooking good food does not have to be hard, or complicated. You can make delicious food with simple recipes: no-bake ones, no-cook ones, and even ones that are kid-friendly! A recipe's difficulty level does not always translate to how well it tastes. And if you're so inclined, it's always a good idea to start slowly but steadily: with easy recipes and then gradually trying on more challenging, technical ones.
But wherever you are in your cooking journey, I have one piece of advice to give: cook for yourself. You need to please yourself first before others can even justify how it tastes. This is one of the reasons why you need to taste your food. (Yes, you and your taste buds need to be the strictest of judges.) You need to make food taste the way you want it to taste because only once you are satisfied with your dish can you be confident about serving it.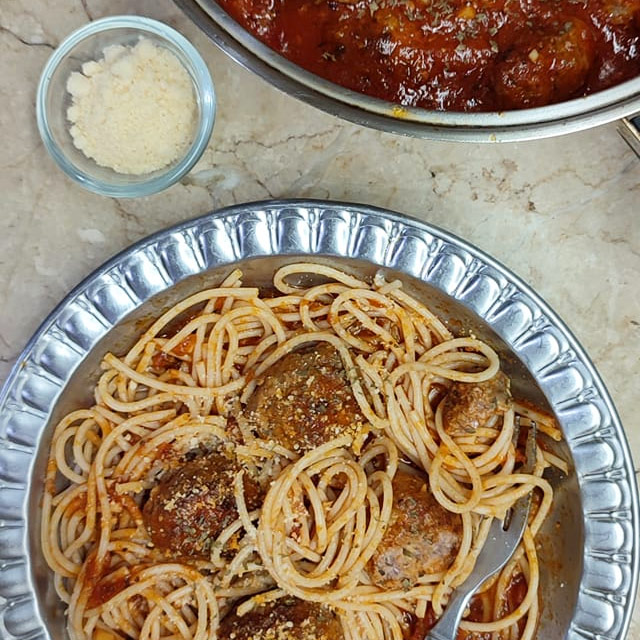 And when it comes time to serve — should you worry about how your food looks when you present your home-cooked dish? Sure, you can, and it is fortunate that for many dishes, even homecooked food, good-tasting food usually look pretty good, too. It is all about what you are seeing: that best-looking piece on top, that sprinkle of chopped parsley, a dusting of pepper, or even, just the angle of the camera in many cases. While it may not rival a fine dining plate, a neat plating of your ulam, rice, and veggies on a plate can be IG-worthy, too.
So go ahead and cook to for yourself first before you attempt to please everyone else around you because at the end of the day, knowing you cooked good food is what's going to make you happy.
Ready to starting cooking for yourself? Here are lists of recipes to try: