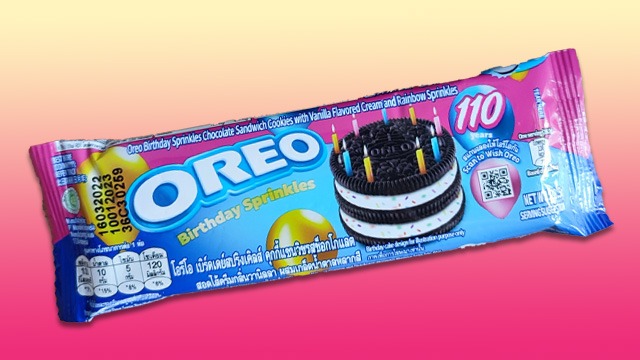 If you have a love affair with sprinkles, these Oreos are just the cookie for you! We found these Limited Edition Oreo Birthday Sprinkles and it's less than P80!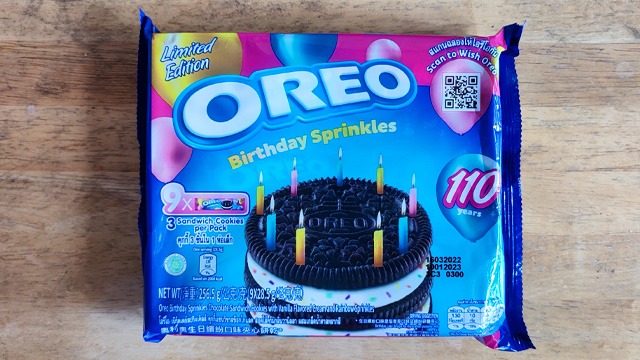 The cookies are your regular Oreo cookies with a big textural difference: the sprinkles. These sprinkles are your typical cake decoration but instead of being on the outside of the cookie aka the "cake", the sprinkles are mixed into the vanilla cream of the sandwich cookie. The icing is on the inside of this "cake"!
The fun thing about it is that you don't just get the vanilla icing flavor but you also get that unique sprinkle taste and texture, too! When we say "texture", those sprinkles really are quite crunchy which is different from the crunch of the cookie itself. That means, if you're the type who dunks their Oreo in milk before chomping down, you'll get a softened cookie with the creme but still get a mighty crunch from the sprinkles. If you twist off one cookie to lick off the cream first, be ready for a bumpy lick!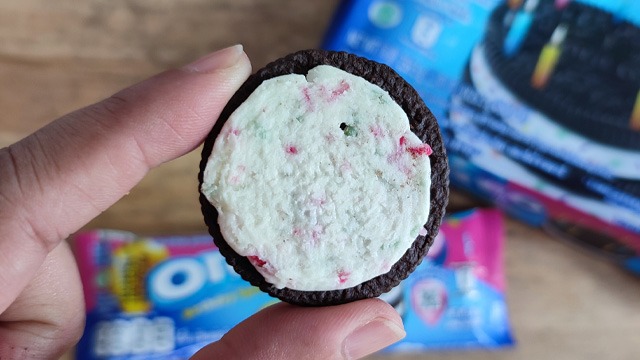 This cookie is slightly different from the Oreo Chocolate Confetti Cake Cookies that were originally launched for Oreo's 110th anniversary. The iconic cookie turned 110 years last March 6, 2022 and featured cookies that had sprinkles in both the cream as well as the chocolate cookie itself. 
Just in case you need to have this version of this unique Oreo in your life, we found this pack of Oreos for P73.25 in Pioneer Centre Or PC Supermart. 
Pioneer Centre or PC Supermart is located along Pioneer Street, Barangay Capitolyo, Mandaluyong. 
*** 
ADVERTISEMENT - CONTINUE READING BELOW
Recommended Videos