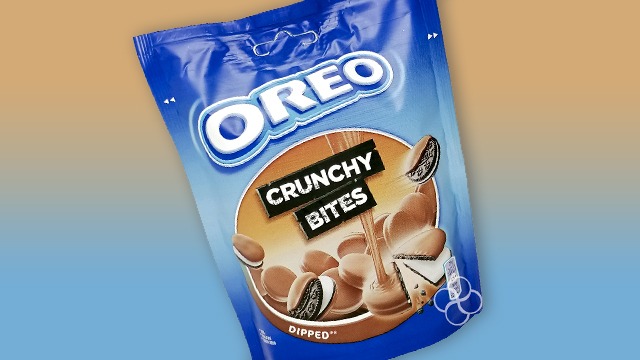 Doesn't it feel like every time you do your grocery runs, there always seems to be a new Oreo product on the shelves? If you shop in supermarkets with a really good and updated international product selection, it feels like there's a new Oreo flavor every now and then. In this case, we spotted a new Oreo product at Landers Superstore called the Oreo Crunchy Bites, the dipped version.
Oreo Dipped Crunchy Bites, as the name suggests, are smaller and thinner Oreos. These Oreos are just as small as Oreo Minis but are thicker than Oreo Thins. What's different with Oreo Crunch Bites is that these Oreos are dipped in melted chocolate.
If you want your Oreos to become sweeter, then these are perfect for you! Just don't forget the glass of milk.
Oreo Dipped Crunchy Bites are available at Landers Superstore, priced at P100/110 grams. If you're a member, you can add this to your cart now!
*****