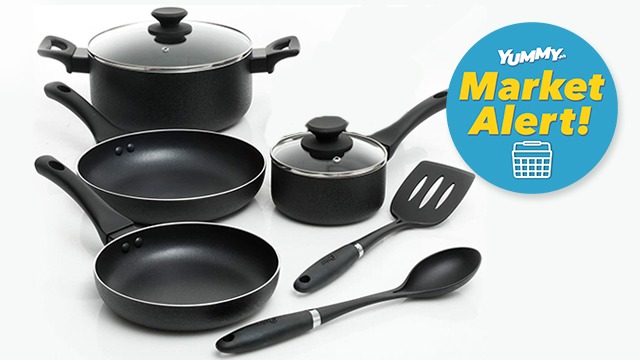 If you're looking to replace pots and pans in your kitchen, head to True Value because you can get a 50% discount on Oster's 9-piece aluminum nonstick pan set.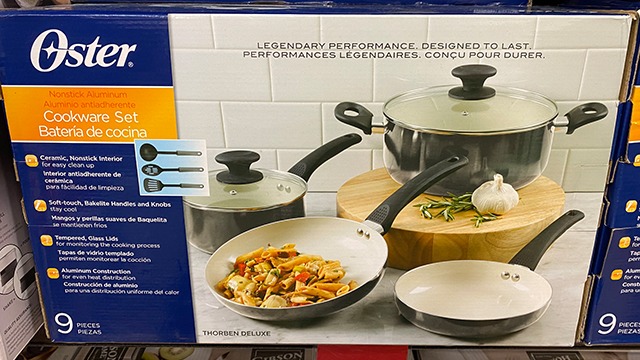 Oster's cookware set includes two ceramic pans, two ceramic pots with lids, and three types of spatulas. The pots and pans have a nonstick interior which makes it easier to clean up, while the handles are light and stay cool while you're using it. The lids are made with tempered glass that also helps in easily monitoring your food while the pans itself are made of aluminum for an even heat distribution. 
Oster's 9-piece nonstick pan set in Thorben Deluxe (jet black coat with a cream white surface) has a P4,390 price tag, but True Value is offering it for with a 50% discount: it's now priced at P2,195 for the whole 9-piece set.
ADVERTISEMENT - CONTINUE READING BELOW
Recommended Videos