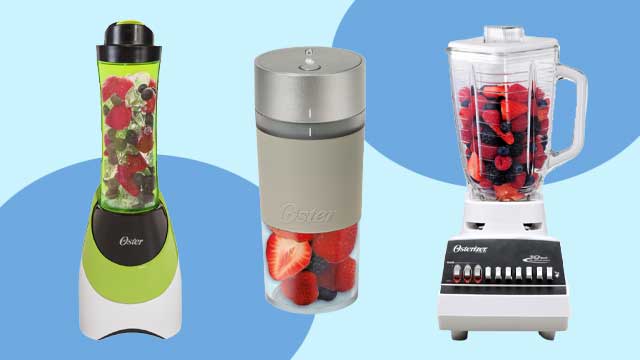 Icy cool beverages are a staple of the dry summer months, and if you're on the market for appliances that will make these drinks easy to make at home, Oster Philippines has blender + FREEBIES bundles you should check out. 
You can enjoy up to 25% off on these selected blenders plus a FREE P200 voucher to order your choice of juice drinks. If you're still not cooled off with that combo, you even get a pretty little portable fan to keep the air circulating to keep you cool while you sip your homemade drinks. 
Here are three blenders that you might want to check out: 
Oster 10-Speed Blender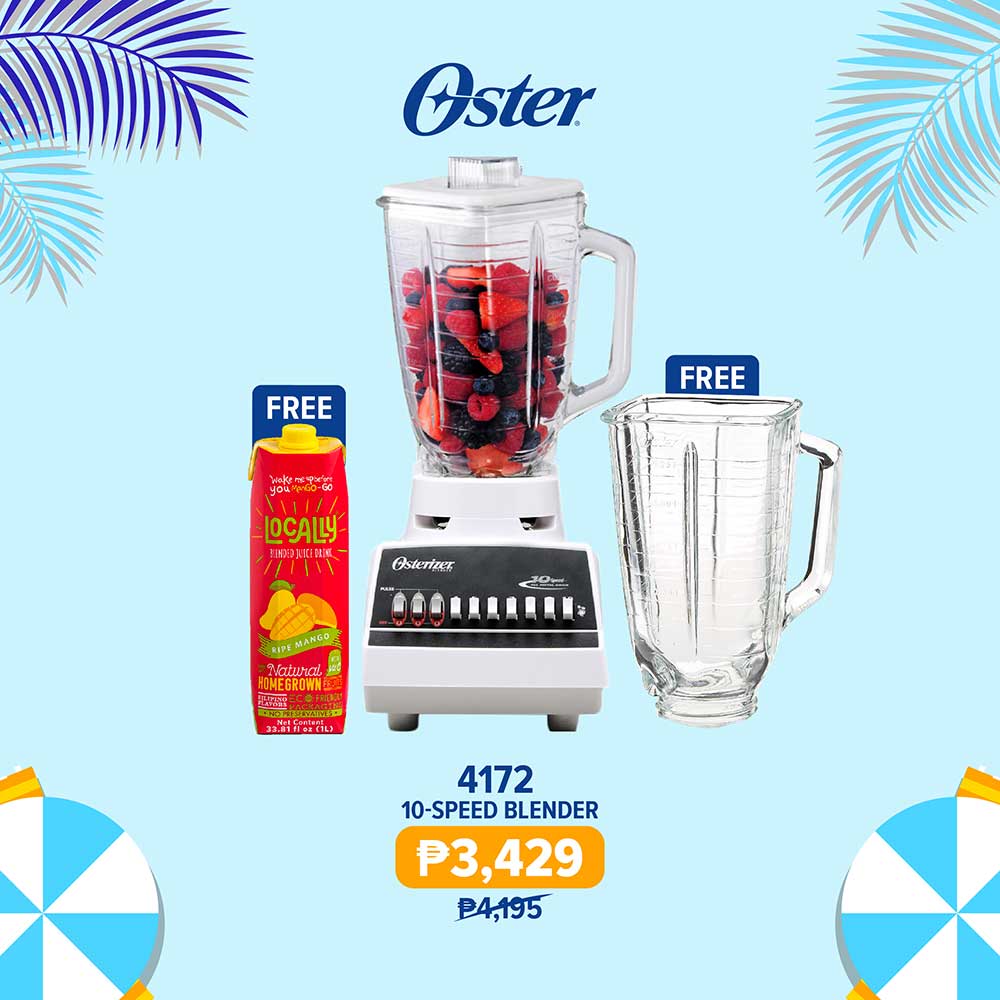 You have your choice of a traditional blender with an extra blender jug to help you make drinks for your barkada when they drop by. The refreshing beverages don't need to stop for the next batch.
Oster Personal Blender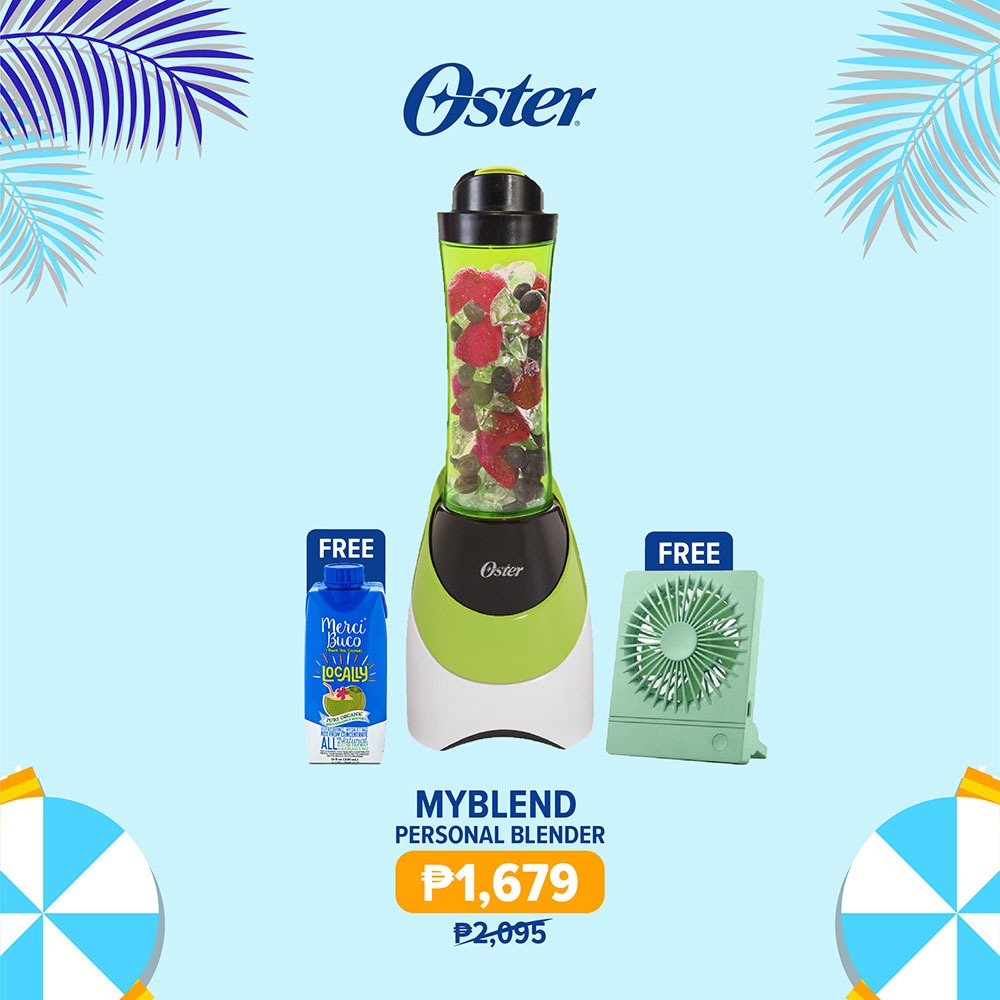 Are you the type who prefers to blend and go? Then, a personal blender that allows you to do just that is perfect for you! Plus, the blender jug is actually a sports bottle so you can make your drink without needing to dirty another container.
Oster Mini Cordless Blender 
Maybe you'll be on the road so having a portable blender is more appealing since you won't need to look for an electrical socket to plug it into. This mini cordless blender is just what you need to keep things portable and easy to use without stopping. You can have your drink no matter where you are! 
What else do you need to make these blender bundles perfect for enjoying the summer? 
These blender bundles are available online on its official Oster Philippines website or on its online shop on Lazmall until March 31, 2022 only. 
***