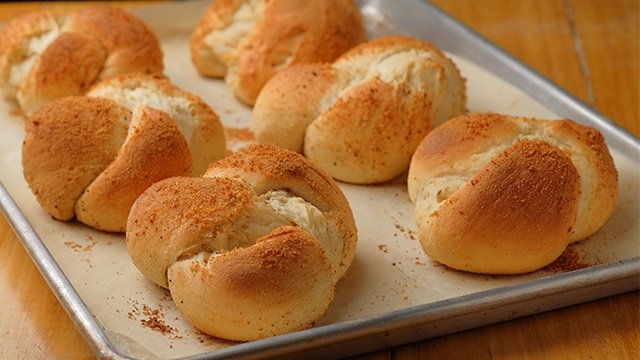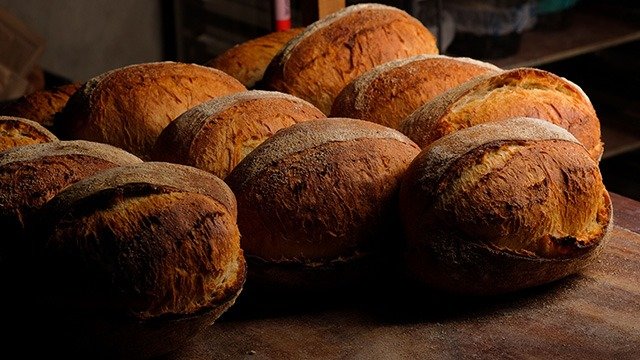 Walking into a Panaderya Toyo is sensory overload in every way—the scent of fresh-from-the-oven loaves of bread that wafts through the light-flooded space, soft beats that fill the room, the light clinks of coffee cups. This is Makati's newest bakery—a joint effort by Richie Manapat, one of the Philippines' biggest baking authorities, and Jordy Navarra of Toyo Eatery fame.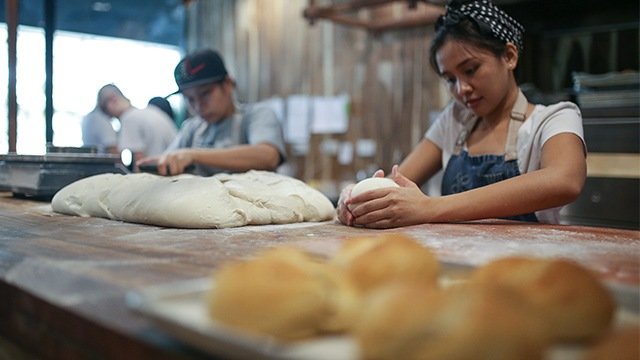 Tucked into The Alley in Pasong Tamo, Panaderya Toyo is truly the first of its kind: a small-scale bakery that churns out European-style bread with Pinoy influences, all while avoiding artificial additives and unsustainable baking practices. Richie, a trained baker who has made it his personal mission to show the world that bread is good for you, takes the art of artisanal methods to the next level by championing natural ingredients and a handmade-only policy at his new bakery.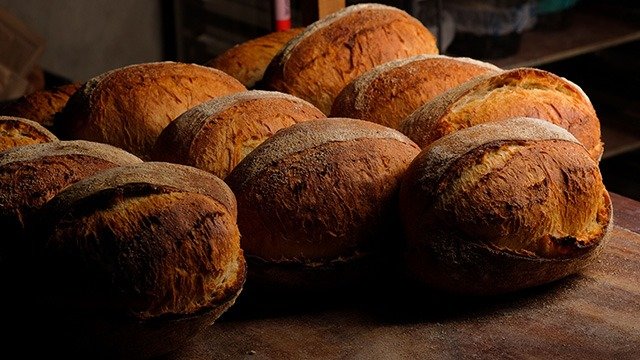 "I wanted to create a place where people could come by and pick up the kinds of bread that they want to eat. Everything is hand-made, nothing is processed in machines," says Richie.
To bring attention to this mindful approach to baking bread is not an easy feat—especially when Filipinos are used to picking up processed, cheap bread at groceries, and quality bread made with natural ingredients and methods are rare.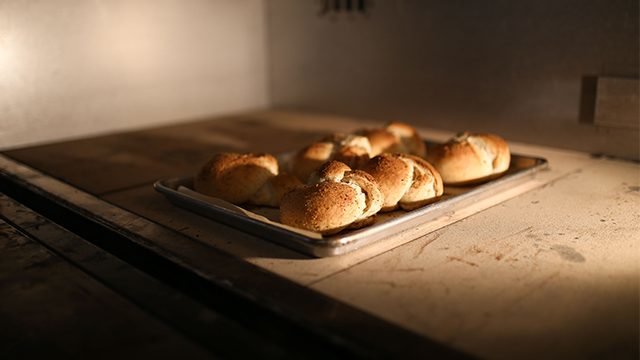 "While the breads are sourdough-based and European-influenced, we use ingredients like Ifugao black rice, Philippine corn flour, and brown rice flour that we make ourselves in our loaves. We still wanted to make them Filipino, considering how Toyo Eatery runs."
For Richie, quality is top of mind when it comes to baking bread, even when it comes to equipment. Panaderya Toyo's custom-made oven with a stone floor mimics the porous surface of a pugon, or wooden stove, and is able to produce loaves of bread that have crusty tops and bottoms.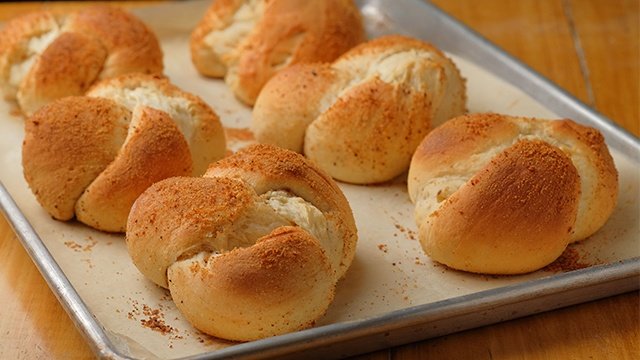 ADVERTISEMENT - CONTINUE READING BELOW
Recommended Videos
One of their must-tries is a twist on the classic Pinoy pandesal. One look at their knotted, crusty surfaces could raise an eyebrow or two because of the unfamiliarity of it all, but biting into one will remind you of just how complex a piece of bread can be. The sour notes of its sourdough base shine through, but just enough to complement the sweet, buttery flavors of the pandesal that we're all used to.
While the bakery is the perfect spot for afternoon coffee or a light lunch, the other breads they offer are perfect to take home to your dinner tables: the pan casero is their basic white sourdough loaf, the barra is a take on the classic baguette, and the pan mayaman is a Scandinavian-style rye bread. Down the line, Richie plans to churn out versions of kalihim, ensaymada, and a sourdough-based puto as well.
"I want people to know that sourdough is healthy we should be eating it more often. Don't be afraid of the darker, crustier bakes. Aside from toast and sandwiches, they are many ways to use a loaf of bread at home. The extra corners and slices can be used to make breadcrumbs, panzanella salads, and stuffing for roast chicken, too," says Richie.
Panaderya Toyo is located at The Alley in the Karrivin Plaza, Chino Roces Extension, Makati City.
ALSO READ: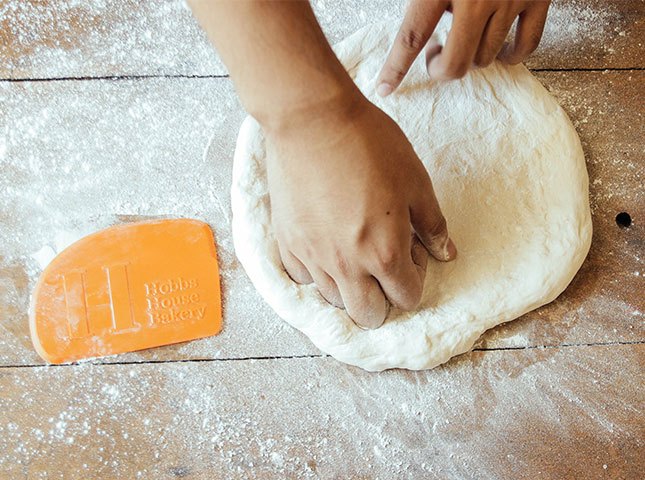 How to Make Quick Sourdough Pizza
Posted in:
Baking