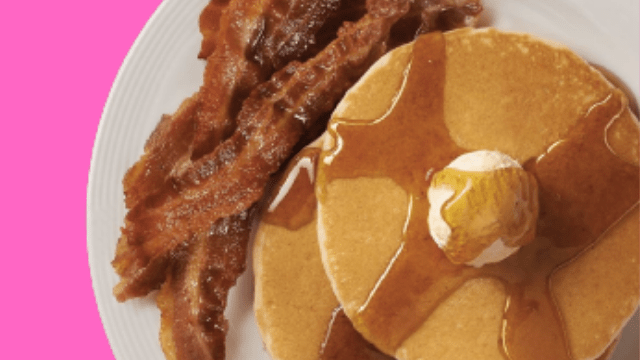 Do you usually order seconds when it comes to pancakes? Well, here's something that won't leave you bitin: From May 13 until May 15, Pancake House will offer a Pancakes All You Can Weekends promo, which is available at two different price points: P299 or P399.
For those willing to pay P299, you are entitled to unlimited pancakes of your choice, you can choose between the Original or the new Maple Butter Classic pancakes which are pancakes served with a special maple butter syrup. And as for your refreshments, you can get one serving of either brewed coffee, hot tea, Minute Maid juice, or iced tea.
If you have more budget, the P399 set also includes unlimited Original or Maple Butter Classic pancakes and your choice of drinks. What's more special about it is that you get to enjoy unlimited Crispy Bacon Strips or Country Sausage. 
You also get the same selection of beverages for the P399 set: coffee, hot tea, Minute Maid juice, or iced tea. If you choose Pancake House's iced tea, this is automatically turned into bottomless iced tea in the P399 set.
Each customer who avails of this unlimited pancake promo is given a maximum of two (2) hours. This is exclusively valid for dine-in transactions at any Pancake House stores nationwide except for NAIA 3 and Camaya Coast.
*Price is inclusive of 12% VAT and subject to 8% charge.
*****
ADVERTISEMENT - CONTINUE READING BELOW
Recommended Videos