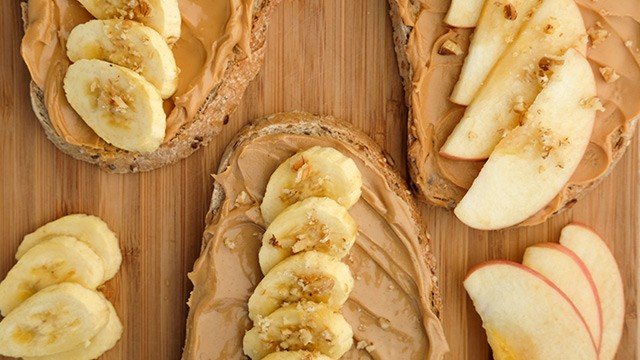 There's nothing quite like it—thick, spreadable, flawlessly smooth peanut butter being spread over warm toast. Any fellow peanut butter lover out there would understand that it is really one of life's most simple pleasures.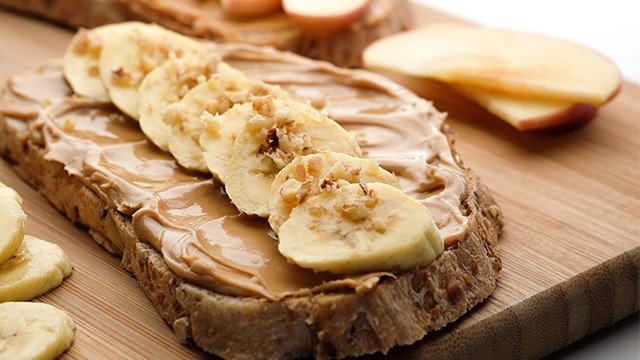 But let's cut to the chase—of all the precious jars of peanut butter out there, which one holds the gold standard? Because we can't speak for everyone's personal preferences (smooth, chunky, runny, gritty, or creamy), we jotted down notes on the best features of each.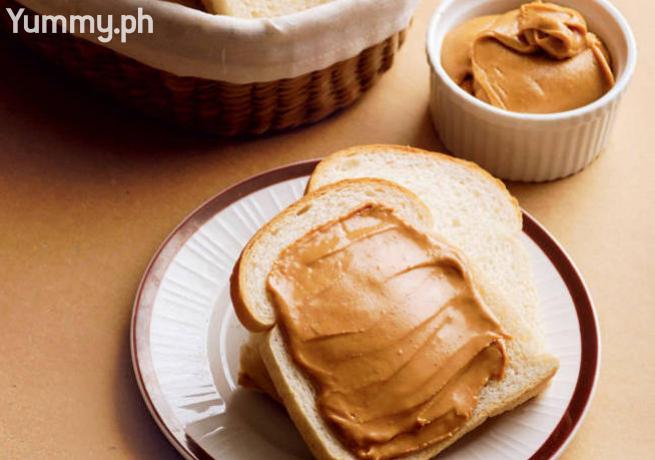 We kept it simple by sticking to creamy peanut butter for this Yummy.ph Taste Test. You will typically see two types of smooth peanut butter on grocery shelves—the kind that is a thick, homogenous mixture, and the kind that is runny, oily, and sometimes gritty. All are delicious on warm toast or pandesal, and are even better with fun toppings like bananas, apples, and nuts!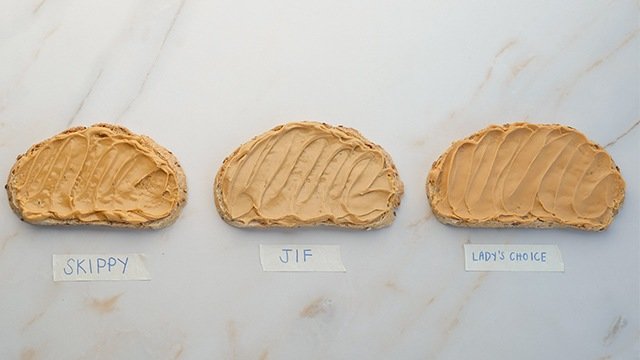 Skippy
Skippy peanut butter is thick, luscious, and has a good roasted peanut flavor. It also has the perfect consistency when it comes to spreadability—not too stiff, and easy to spread onto toast with a butter knife or the back of a spoon. Because it also leans toward the salty and savory side of peanut butter, use this spread to make peanut butter cookies. They will come out soft and chewy without being too sweet!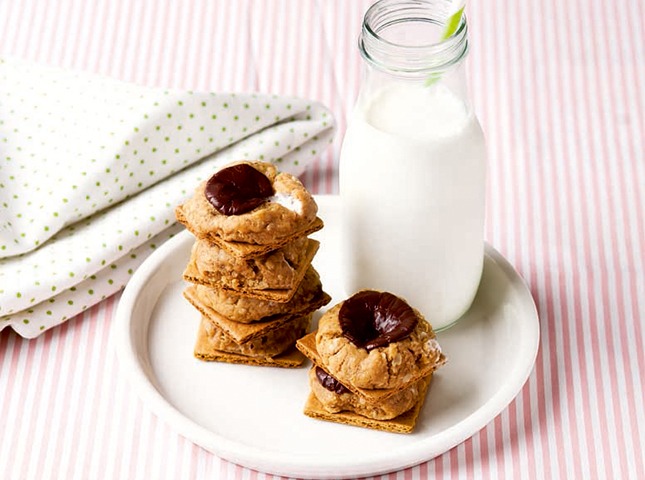 Peanut Butter Cookie S'mores Recipe
Posted in:
Recipe
Jif
This peanut butter is like Skippy's older brother: saltier, but also sweeter, and with an outstanding roasted peanut flavor. The best way to enjoy it? By the spoonful! 
ADVERTISEMENT - CONTINUE READING BELOW
Recommended Videos
Lady's Choice
This Philippine-made peanut butter is among the few that stand in the thick-and-creamy consistency crowd, along with the rest of the international peanut butter brands. It is best to warm up your toast or pandesal to make the peanut butter more spreadable, and add fruits onto your toast like bananas and apples to help cut through the spread's thick consistency.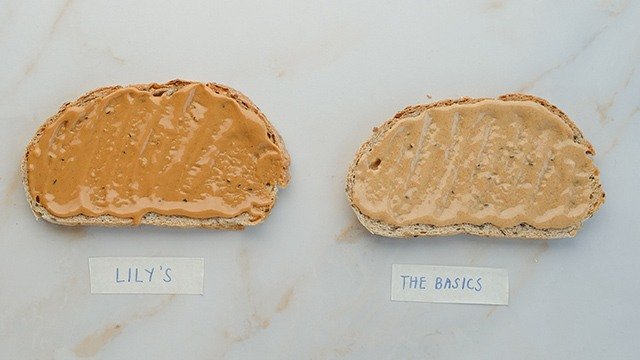 Lily's
First things first: once you open this jar, mix everything together with a small spoon until completely smooth—the oil may have floated to the top of the jar. You will get a runny peanut butter that is perfect with pandesal! The peanut flavor is definitely there, and you won't get cotton mouth from the nut butter, even if you have a lot of it. 
The Basics
This peanut butter was sweetened with coco sugar, and the sweet, nutty taste from it really shines through. It's a light, runny peanut butter that isn't overpoweringly sweet and has just the right touch of salt. It's texture is reminiscent of homemade peanut butter, and the roasted peanut flavor was spot on, too—we couldn't get enough of it! This one for us, was the best. It's not available in most grocery stores, though: pop in at Ritual in Makati, Foodsource in Shaw Boulevard, Mandaluyong, or The Green Company in Kapitolyo, Pasig for a bottle.