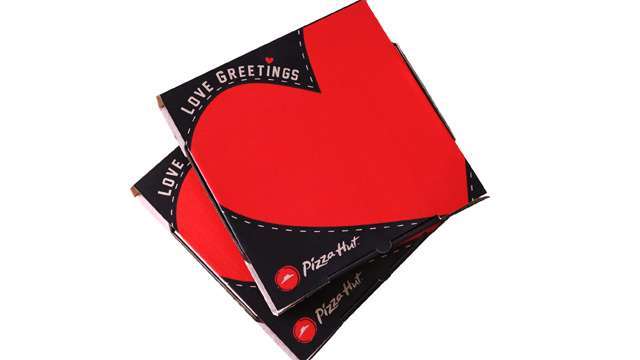 Skip the flowers—sometimes, a whole box of pizza can be the best gift ever. This month, Pizza Hut is offering their personal, regular or large pan pizzas in their limited-edition Pizza Hut Valentine's Box. Write, doodle, or design your personal message directly on the box!
Go extra cheesy with the Cheesy Lava Mozza Crunch or tell someone they're extra by going all out with a Super Supreme, loaded with toppings. How about ordering a Bacon Margherita for your favorite person who appreciates the finest ingredients?
Check out Pizza Hut's menu by visiting their website at: www.pizzahut.com.ph.