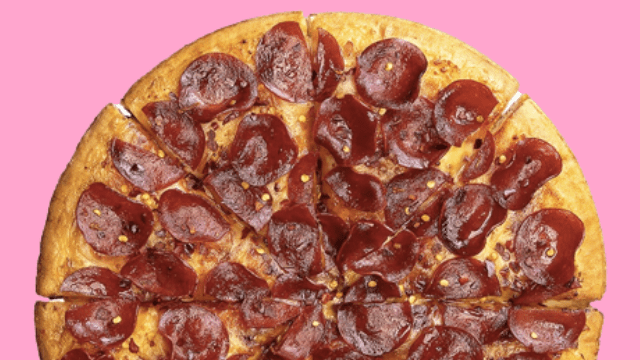 You need to see it to believe it!
According to the CNN International report, this massive and world record-breaking pizza pie was created by Pizza Hut in Los Angeles, California, USA. It measures a whopping 1,300.64 square meters (14,000 square feet). That's the size of almost three full basketball courts!
The pizza is a pepperoni pie and is made of nearly 6,193 kilos (13,653 pounds) of pizza dough, 2,244 kilos (4,948 pounds) of pizza sauce, 3991 kilos (8,800 pounds) of mozzarella cheese, and is dotted with 630,496 slices of pepperoni. Work began on this pizza on Wednesday, January 18, and only finished on Friday, January 20, which was when a Guinness official was called in to confirm the record.
To cook the pizza, you can see a heating contraption going over areas of the pie presumably to melt the cheese, cook the dough, and sear the pepperoni. It will be cut up into 68,000 slices.
"The great thing is that none of this is going to waste. We can actually donate it to local food banks here in the Los Angeles community, and we're really excited about that," said David Graves, president of Pizza Hut.
This record-breaking idea is a stunt to promote the comeback of Pizza Hut's "big New Yorker" pizza, a pepperoni pizza meant to be eaten on the go so it has foldable slices.
The largest pizza record was previously held by Dovilio Nardi from Italy back on December 13, 2012. He created a pizza measuring 1,261.65 square meters (13,580.28 square feet).
***
ADVERTISEMENT - CONTINUE READING BELOW
Recommended Videos