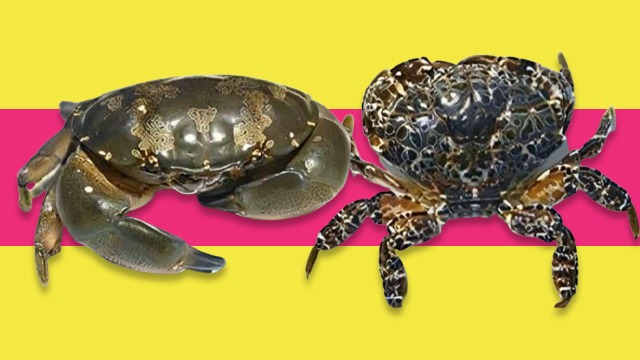 Not all crabs are safe to eat. This was the warning of the Bureau of Fisheries and Aquatic Resources in Region 9 in Zamboanga City last July 8 after several people were hospitalized after eating poisonous crabs.
Crabs were determined as the cause of the poisoning and subsequent hospitalization of the family of Arnel C. Tabanao and several others who consumed the crabs. The government regional office's public advisory and official statement by Al-Zath K. Kunting, BFAR Regional Director, were in response to the discovery that the crabs eaten were identified as a Zosimus aeneus or Devil Reef Crab, a poisonous species of crab. The BFAR post also noted that along with this crab, another poisonous crab species from the same family, the Atergatis flouridus or Floral Egg Crab, may also be confused for edible crabs.
What do these poisonous crabs look like?
These crabs according to the BFAR statement live on the coral reefs in and around the Philippine islands. The Devil Reef Crab have distinctive brownish blotches as a pattern on its paler colored shell. It grows to around 60 mm × 90 mm (2.4 in × 3.5 in) in size.
The Floral Egg Crab meanwhile has a smooth oval narrow shell that is greenish or greenish-blue-brown. It has a lace pattern made of fine lines that are either white or yellow white across its shell. Its large claws have black tips. These crabs grow to around 8 up to 10 cm (3.1–3.9 inches). It is also broader than it is long, according to the statement.
What parts of the crabs are poisonous?
The crabs' flesh and shell may have the potentially lethal neurotoxin that also make the puffer fish so dangerous to eat, Tetrodotoxin (TTX) and Saxitoxin (STX), the same kind of toxin that makes red tide, a type of Harmful Algal Bloom, deadly, among other toxins.
What are the symptoms of the crabs' poison?
The BFAR noted that, if ingested, the common symptoms of the paralytic neurotoxins that you might experience are:
Tingling sensation in the lips and mouth
Numbness of extremities, inability to walk, breathe, and talk
Nausea or "pagka hilo" and vomiting or "pagsusuka"
Paralysis and if left unattended may lead to death
Anyone who is poisoned by these contaminated crabs and other shellfish like them may experience these symptoms within 30 minutes of eating them.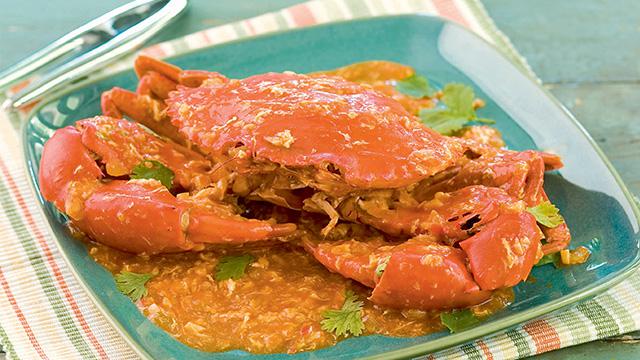 Will cooking make the crabs safe to eat?
BFAR also stated in the statement that cooking or heating the crabs will not make the crabs safe to eat.
What to do if you have symptoms? 
The BFAR in the advisory advises anyone who experience these symptoms upon eating crabs and other shellfish to immediately go to the nearest hospital for treatment. 
ADVERTISEMENT - CONTINUE READING BELOW
Recommended Videos