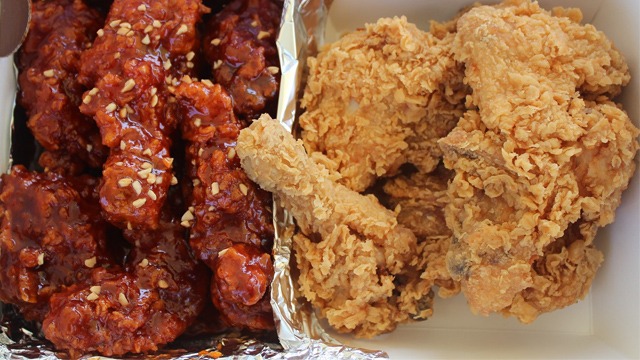 Have you ever watched a Korean drama and found yourself craving whatever the characters were eating? It happens to the best of us, and it happens in almost all K-dramas! Curious about those dishes that made a cameo in popular TV series? Here's a list of what they're called, where you've seen them, and how to make it! 
Korean Fried Chicken
As seen in: Crash Landing on You
Chicken wings, drumsticks, and thigh parts seasoned and double-fried to perfection—that's what makes Korean fried chicken so savory and crunchy. You'll typically see a small mountain of these served with beer. Koreans call this combo chi-maek, as in chicken and maekju (the Korean term for beer). It's a match made in heaven!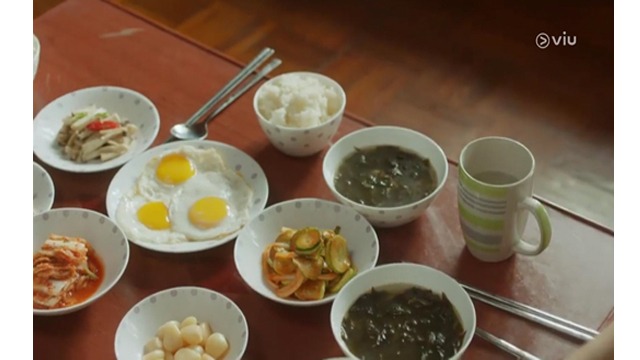 Seaweed Soup or Miyeok-guk
As seen in: Goblin
Miyeok or sea mustard is known in Korea as an offering to the goddess of childbearing, which is why miyeok-guk became associated with birthdays. It's also served as recovery food for nursing moms. But, if you're simply craving a hearty soup, you can definitely have it all year round, regardless of your gender or life status! The traditional seaweed soup is made with light seasoning (just salt, soy sauce, garlic, and sesame oil) and tender beef.
Bibimbap
As seen in: Strong Woman Do Bong Soon, My Lovely Sam Soon, Full House, Reply 1988, and more  
Bibim refers to mixing, while bap means "rice" in Korea, so bibimbap literally means mixed rice. Korean sticky rice is topped with meat (usually bulgogi beef) and various seasoned vegetables like spinach, carrots, bean sprouts, and kimchi. Everything is combined with sesame oil and a tablespoon or two of spicy red pepper paste called gochujang. In K-dramas, bibimbap is usually assembled and served in a big brass bowl, but locally, it's usually served in plastic, ceramic, or stone (dolsot) bowls.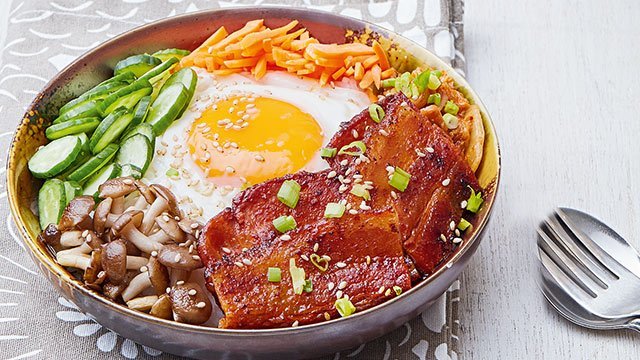 Breakfast Bibimbap Recipe
Posted in:
Recipe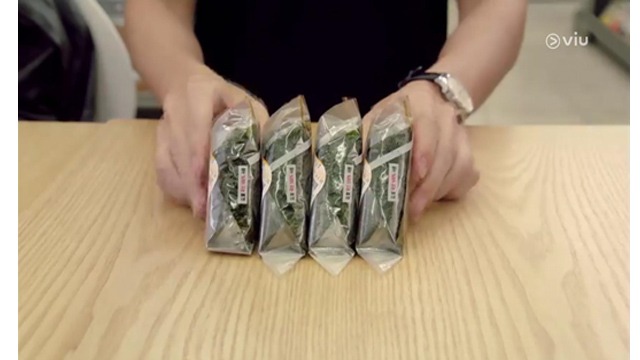 Kimbap
As seen in: Cheese in the Trap, Goblin, When the Camellia Blooms, and more
The "kim" in kimbap (or "gim" in gimbap) refers to dried laver, which is used to wrap the rice roll. Triangle kimbaps can be seen in just about every convenience store in Korea. In K-dramas, it's usually featured as a filling grab-and-go snack or an affordable meal for students or financially challenged characters. The more traditional variety—round rice rolls sliced into bite-sized pieces—is more common in Korean restaurants in the Philippines. Try various flavors like tuna mayo, kimchi, and beef bulgogi.
ADVERTISEMENT - CONTINUE READING BELOW
Recommended Videos
Skewered Fish Cakes, Tteokbokki, and other street food
As seen in: Weightlifting Fairy: Kim Bok Joo
Fish cake skewers or odeng are usually cooked and served with broth in Korea. Tteokbokki, on the other hand, is made of rice cakes stir-fried with scallions, fish cakes, and boiled eggs in spicy sauce. Sometimes, it's leveled up with lots of cheese. Other K-drama street food you can try are sundae (the blood sausage snack from Fight for My Way), bungeo-ppang (the fish-shaped pastry filled with red beans that made an appearance in Legend of the Blue Sea), and gyeran-ppang (egg bread, which doesn't appear in a lot of K-dramas but worth a try, we swear!)
Samgyupsal and other Korean BBQs
As seen in: Weightlifting Fairy: Kim Bok Joo, Crash Landing on You, My Girlfriend is a Gumiho, and more 
Like the love for K-dramas, Korean BBQ grills have also invaded our country. Having samgyupsal and other barbecued meats is not just sharing a meal—according to K-dramas, it's a way to bond, get to know each other better, and maybe make or receive a love confession. Like the several tasty Korean side dishes or banchan served at K-BBQ joints, soju pairs best with hot-off-the-grill meats and DIY lettuce wraps.
Ramyeon
As seen in: What's Wrong With Secretary Kim, Reply 1988, Goblin, My Love From the Star, Crash Landing on You, and more
Virtually all K-dramas feature a character eating ramyeon. Some cook the spicy instant noodles at home, while others have it as their humble meal in a convenience store. Ramyeon can be spiced up with various toppings like eggs, mandu (dumplings), and tteok (rice cakes), but even the plain kind eaten off the lid of a pot can be the best comfort food at the end of a long plot twist-filled day. Mashiseo-yo! (It's delicious!)