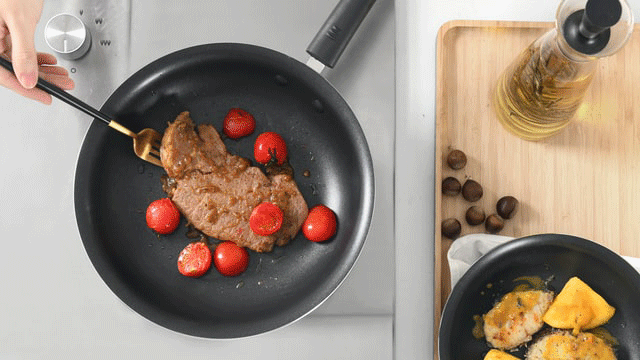 Products and services recommended on our websites are independently selected by our editors. If you buy something through our links, Summit Media may earn an affiliate commission at no extra cost to you.
Updated on September 6, 2023 by Camille Georgia Uy.
Your nonstick pans are the most useful and effective when they're new. The slick surface is a dream to cook on! Nothing sticks to them, and everything from eggs to pancakes will slip and slide in the coated surface with ease. 
You know you need to protect this magical surface from scratches which can negate the slickness. Heat-resistant cooking utensils are its best friends. However, did you know that using it to cook your breakfast isn't the only way that your nonstick cookware can get scratched? 
How you store your pots and pans can be a source of these unintentional nicks and scratches, too. If you stack your pots and pan in your kitchen cabinets, the danger for scratches increases. The bottoms of pans are not exactly soft and cushiony. 
What you need is a pot protector.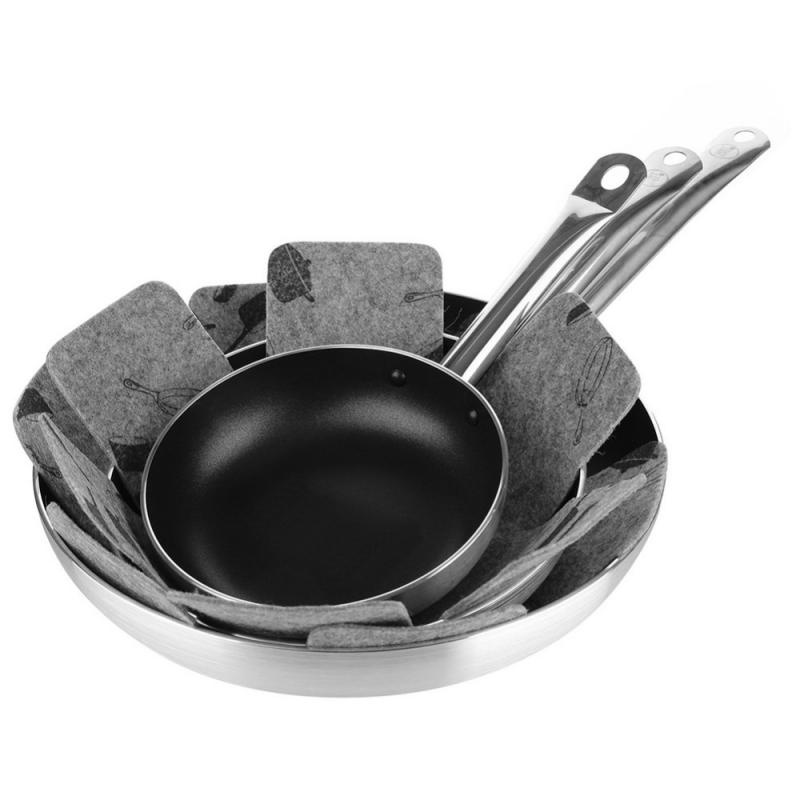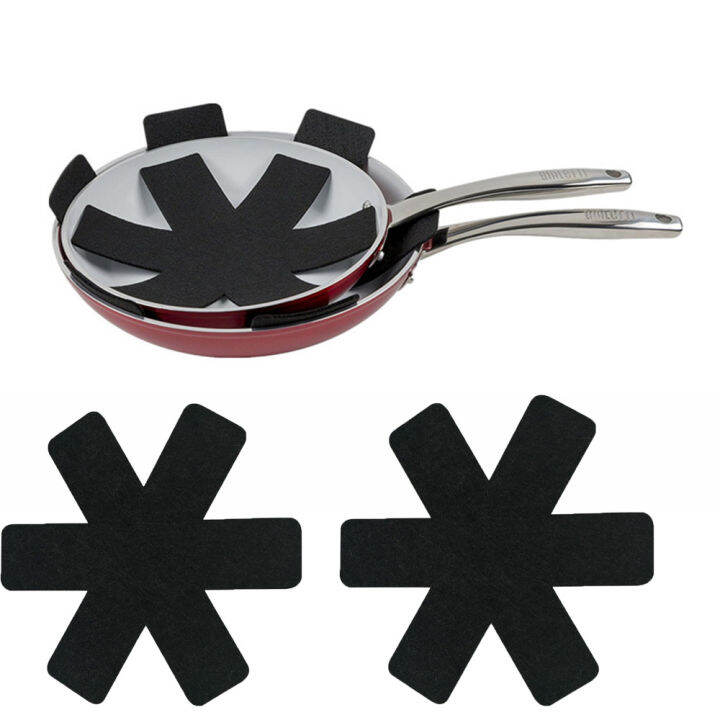 These useful cutouts made from thick felt fabric are soft and cushiony. It's so simple but cleverly designed! These asterix-shaped protectors come in various sizes so you can place one of these according to the size of your cookware on the nonstick surface before stacking another pot or pan on top. The thick felt fabric has enough cushioning to prevent the pot or pots on top from scratching or nicking the surface.
You can also just slip a sheet of parchment paper, paper towel, or table napkins in between each pot and pan, too. 
The gray pot protectors are available in a set of three pieces at P79 in Shopee and in a set of eight pieces at P219 in Lazada. The black pot protectors are availabe per piece or in sets starting at P59 in Shopee and P52 in Lazada.
Links are updated regularly and as much as possible but note that products can run out of stock, discounts can expire, and listed prices can change without prior notice. 
For more discounts and deals, check out Yummy's exclusive vouchers.