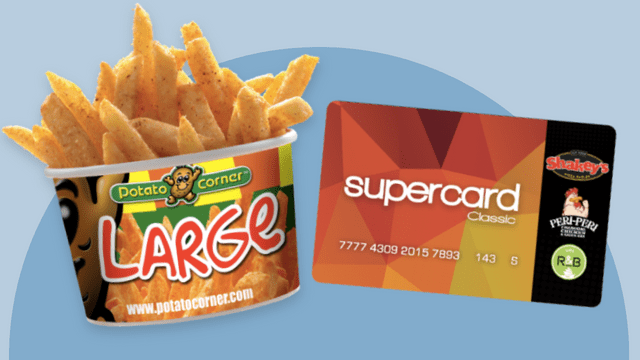 Shakey's Supercard is one of those things that's worth investing in even if it costs P599/year, especially for its many benefits like the B1T1 pizza with Coca-Cola promo that's always available as long as your card is still valid. But if you are a Shakey's Supercard cardholder, you get more than just Shakey's benefits since it also covers Peri-Peri and R&B, and for the whole month of March, you also get Potato Corner perks too!
Potato Corner is bringing back its Supercard promo where you can get free Potato Corner if you own a Shakey's Supercard. The promo states that cardholders can get FREE Large fries when they buy a Tera or a Giga fries at Potato Corner.
This Potato Corner promo is available until March 31, 2023 only. You can check the list of participating Potato Corner stores here to know which branch you should go to!
*****