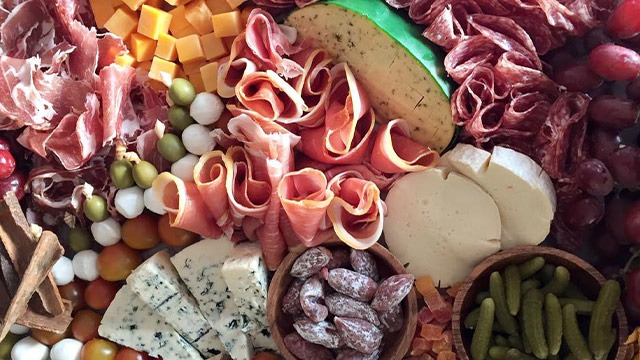 Christmas is just around the corner! Worrying about not having enough time to prepare a feast for all the holiday parties? Fret not and turn to some of the metro's reliable food purveyors instead. We've rounded up some of our top picks to make your Yuletide spread even more delicious.
[instagram url="https://www.instagram.com/p/BbtvUYtAks7/"]
Hainan Chicken Rice from Hainan Chicken Rice PH (P1,300)
Here's an all-in-one meal complete with tender poached chicken, fragrant rice, cucumber slices, and a side of sauces–soy glaze, ginger-garlic sauce, and chili.
Contact: (0918) 959-5772; instagram.com/hainanchickenriceph
[instagram url="https://www.instagram.com/p/BbLh0a-gPWA/"]
Bagoong Rice or Pad Thai from Nav (P1,800)
Set up a Thai spread complete with the classic rice or noodle dish loaded with festive flavors. Pair it up with chicken pandan or chicken satay, too.
Contact: (0927) 674-2955; facebook.com/NavModernThai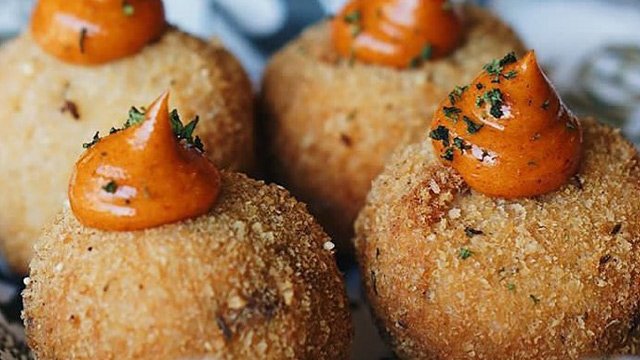 Sisig Kaninballs from The Broken Oven Specials (P650)
Not only for appetizer, these golden rice balls filled with tasty sisig can be the star of the show, too. For variety, try Truffle Lechon Kaninballs, too!
Contact: (0917) 816-2726; facebook.com/thebrokenovenspecials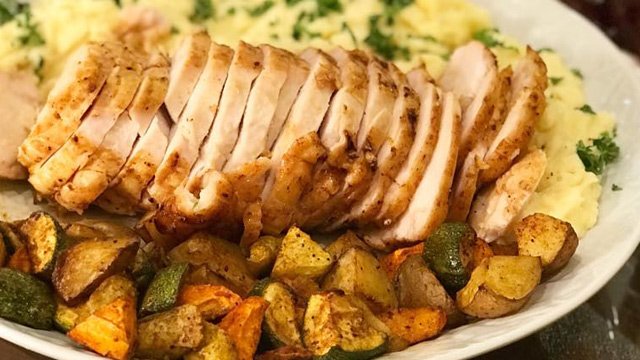 ADVERTISEMENT - CONTINUE READING BELOW
Recommended Videos
Boneless Turkey Platter from Pria's Kitchen (P3,800)
Who says turkey is just for Thanksgiving? Order this and you won't have to think of anything else as it's already complete with trimmings and mushroom gravy.
Contact: (0917) 819-0545; facebook.com/priaskitchen1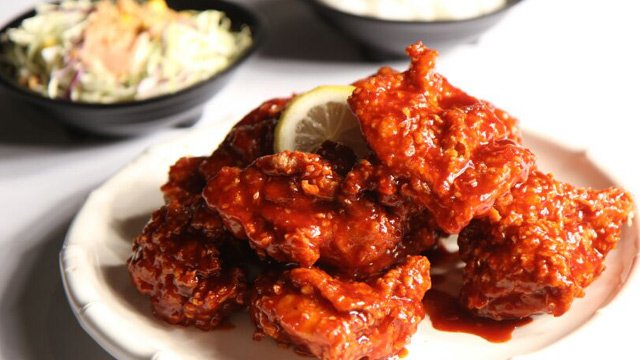 Korean Fried Chicken from 24 Chicken Delivery Manila (from P288 for one whole)
Crispy, golden, and packed with all irresistible flavors, this Korean fried chicken is set to win over the hearts of all your guests. They have many flavors to choose from including garlic, Jack Daniels, and spicy bbq grilled.
Contact: (0927) 122-3550; facebook.com/24chickenph/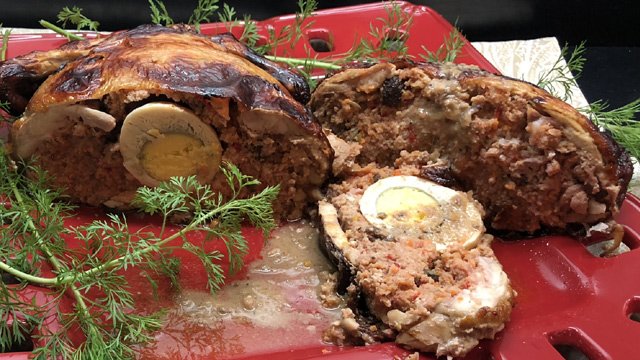 Chicken Galantina with Giblet Gravy from Kusina.ph (P1,200)
Nothing completes the Christmas lineup more than a celebratory chicken galantina that's stuffed with pork, chorizo Bilbao, and eggs.
Contact: www.kusina.ph; [email protected]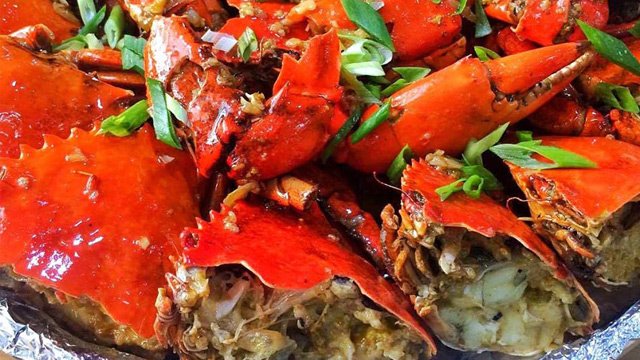 Garlic Butter Crab Platter from AlimanGo (P6,000+)
Expect oohs and aahs from guests as soon as you place this big bilao of crabs on the dinner table. 5 kilos of aligue-filled crabs tossed in a garlic butter sauce–what's not to love?
Contact: (0927) 232-8608; facebook.com/alimangotogo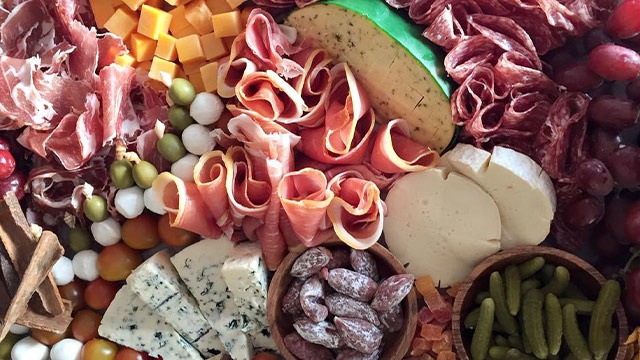 Graze Platter from Aperitif.ph (P6,000)
Grazing spreads became one of the trends this year; so why not order one tray for your and your friends to enjoy? One platter is beautifully laden with charcuterie, cheeses, fruits, nuts, and other treats.
Contact: (0917) 573-7171; facebook.com/aperitif.ph
[instagram url="https://www.instagram.com/p/Bb4EcQvn_XQ/"]
Best of the Best Sushi Tray from Sushi Nori (P1,799)
Celebrate the holidays with sushi! This winner of a sushi tray is made up of California Maki, Sushi Dreams Roll, Firecracker Roll, and Tamago Sushi. Itadakimasu!
Contact: 0936-2616991; facebook.com/SushiNori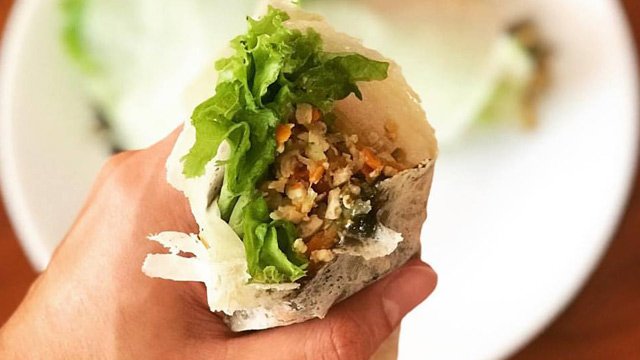 Special Chinese Lumpia from China Mommy (P2,800)
China Mommy makes it possible for your guests to roll their own lumpia. The set includes a tasty traditional filling, wrappers, and all the works. Make your feast fun and interactive!
Contact: (0917) 514-8540; facebook.com/chinamommyph
[instagram url="https://www.instagram.com/p/BX4hYpsAlw5/"]
Buttermilk Fried Chicken from Kettle (P1,999)
Imagine buttermilk fried chicken for your Noche Buena spread—tender, juicy fried chicken instantly makes your feast joyful and glorious!
Contact: 696-0936 (Shangri-la, Mandaluyong), 887-3564 (Sm Aura), and 661-8962 (Eastwood Mall)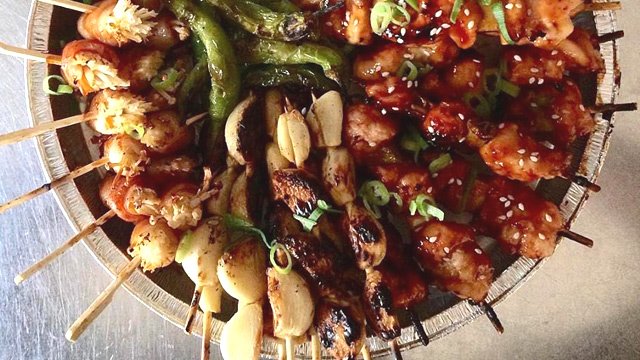 Yakitori Tray from Tray Bien PH (P4,250)
Want to offer several options to your picky guests? Let this pika-pika platter of chicken skewers, bacon-wrapped enoki and asparagus, vegetable tempura, and kushikatsu solve your worries.
Contact: (0908) 817-8137; facebook.com/traybienph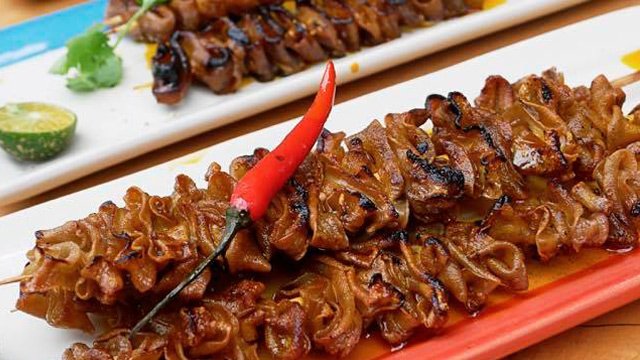 JP-Q Platter from Sarsa (P2,000)
Food-on-sticks are always a hit during parties, especially if Chef JP Anglo makes them. One set includes restaurant favorites such as grilled isaw, inasal tofu, leimpo-q, and adobong chorizo.
Contact: (0927) 706-0773; facebook.com/sarsakitchen
*All food picks are good for 8 to 12 pax